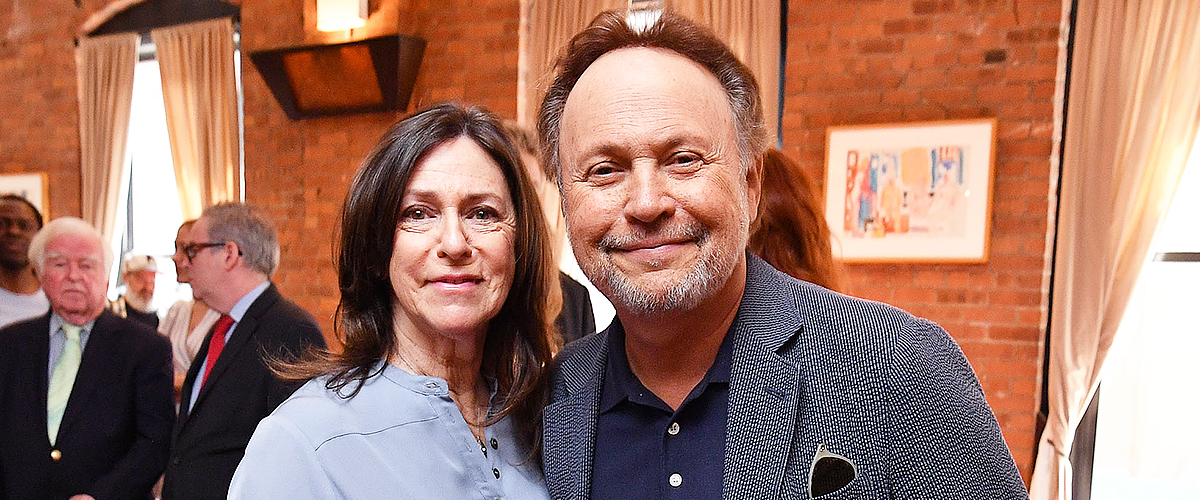 Getty Images
Inside the Almost 50-Year Marriage of 'Soap' Star Billy Crystal
Actor, comedian, producer, and director Billy Crystal, best known as Jodie Dallas on the sitcom "Soap," has been married to Janice Goldfinger for almost five decades!
Born in March 1948, Crystal's career began in comedy clubs such as The Improv or Catch a Rising Star.
"I think she's more beautiful now than at any other time in her life."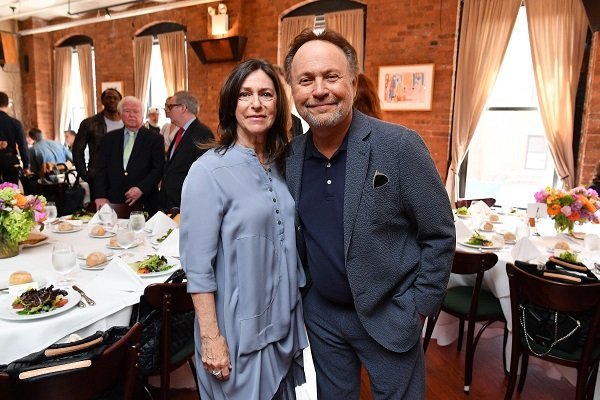 Billy and Janice Crystal on April 25, 2019 in New York City | Source: Getty Images
Landing a part on "Soap"
During the mid-70s, his popularity grew so much that he appeared on an episode of "All in the Family" and on the "Dean Martin Celebrity Roast" of Muhammad Ali.
It wasn't until 1977 that Crystal's career skyrocketed thanks to the sitcom "Soap." In it, he portrayed Jodie Dallas, an openly gay man. That role was groundbreaking because he was one of the first unambiguously gay characters on a TV show.
"Soap" itself was unique as it was a parody of soap operas, presenting in a comic and melodramatic way topics such as alien abduction, demonic possession, murder, and so on.
In 2007, Time magazine listed it as one of the "100 Best TV Shows of All-TIME." In April 1981, after four seasons and 85 episodes, the show was canceled.
Billy Crystal's career post "Soap"
After "Soap," Crystal kept himself very busy in the entertainment industry, working on "Saturday Night Live" as an actor and writer, doing stand-up shows, and hosting the Grammy Awards and the Oscars ceremonies for several years.
As per his romantic life, it has been as successful as his career. Billy Crystal's relationship with Janice Goldfinger is one of the very rare long-lasting marriages in Hollywood.
His relationship with Janice Goldfinger
During a conversation the actor and comedian had with "The View" in 2015, he admitted that the couple's first date was in 1966. Four years later, they tied the knot.
When asked about his secret to a good marriage, he jokingly said that they saw other people. In a more serious note, though, Crystal pointed out that Goldfinger was perfect for him.
In an interview with Us Magazine, the actor admitted to feeling lucky about finding the right person when he was only 18 years old.
Apart from that, he claimed that laughing together a lot was another secret to a loving relationship, adding that they have grown together and gone through everything from parenting to grandparenting.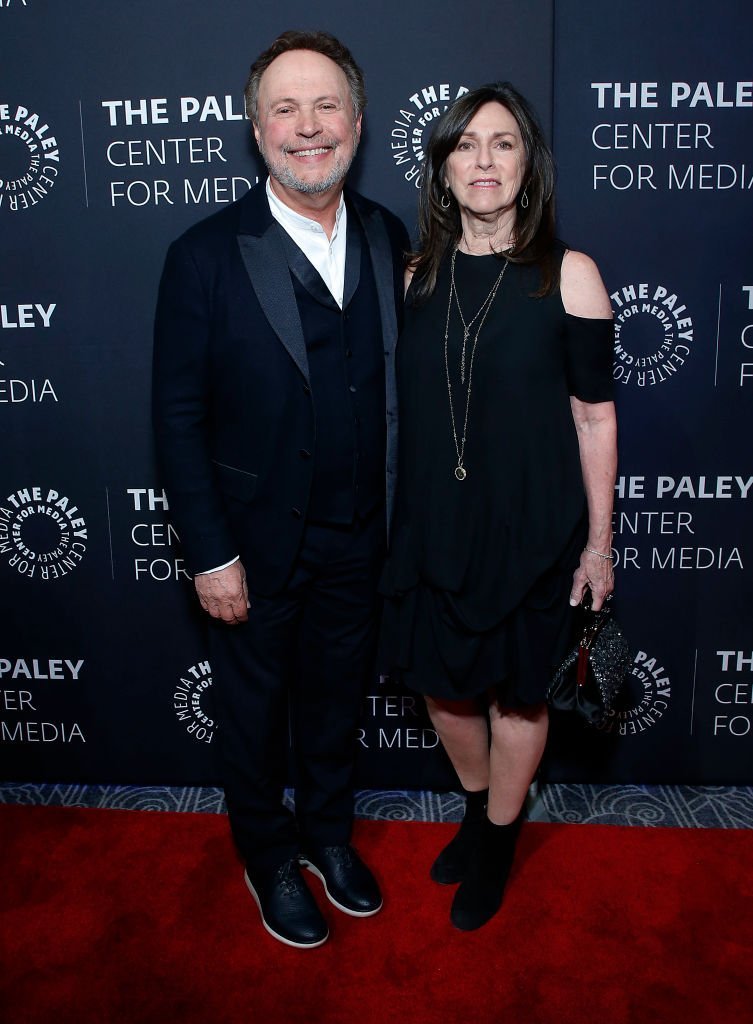 Billy and Janice Crystal on May 15, 2019 in New York City | Source: Getty Images
Their love is stronger than ever
Talking to Oprah Winfrey in 2004, Crystal said that despite all the time they had been together, they still found interesting things to talk about.
"I think she's more beautiful now than at any other time in her life. I just look at her and go, 'Damn, girl, you're beautiful.' I tell her that every day."
One of the most exciting aspects of their relationship was that they met each other before Crystal became famous, proving that their love has gone through the highs and the lows.
After saying "I do" in 1970, Crystal and Goldfinger welcomed two daughters to the world: Jennifer and Lindsay, born in 1973 and 1977 respectively.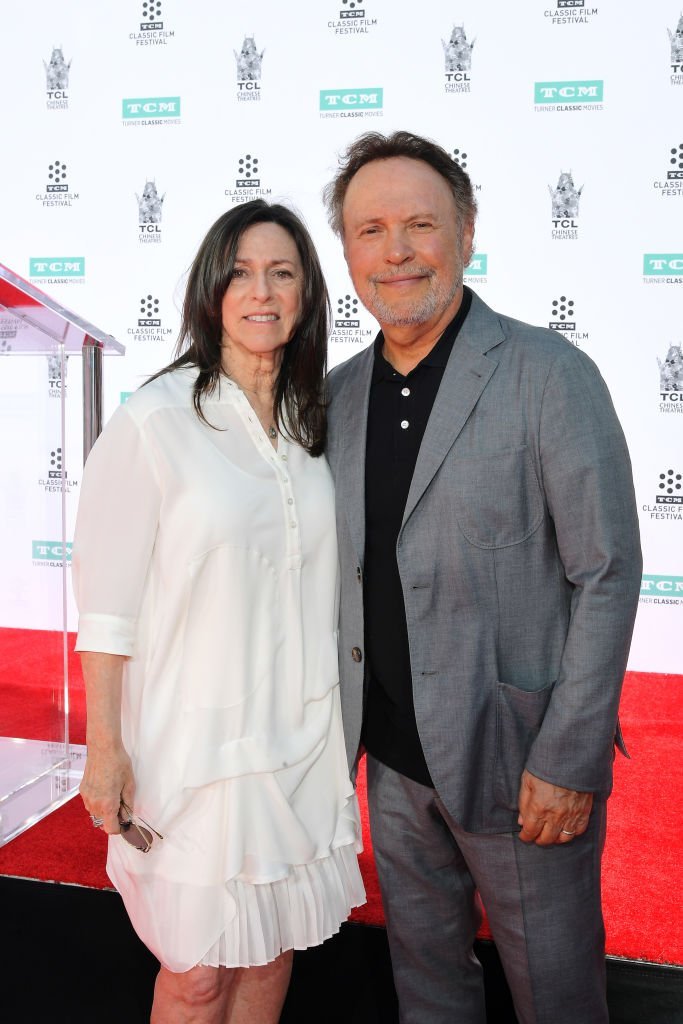 Billy and Janice Crystal on April 12, 2019 in Hollywood, California | Source: Getty Images
The careers of Crystal's daughters
Both of them followed in their fathers' footsteps and are involved in the entertainment business. In Jennifer's case, she is an actress best known as Christie Parker on "Once and Again" and Rachel Taub on "House."
Lindsay, on the other hand, is a producer and director who has worked on different projects, including "Not Safe with Nikki Glaser" and "The Jim Jefferies Show."
Crystal's daughters each have two children with their respective husbands, Michael Foley (Jennifer) and Howie Miller (Lindsay).
Speaking of his experience about being a grandfather, the "Soap" actor admitted that it was a "great rejuvenation" of the spirit because he could see himself in his children and then see his children and "a little bit" of himself in his grandkids.
Nowadays, Crystal is still active in the entertainment industry. In fact, he provided his voice for Mike Wazowski on the upcoming animated TV show "Monsters at Work," which is expected to be released in 2020.
His most recent part in a film was in the 2018 drama "Untogether." In it, he portrayed a charismatic rabbi named David, who is romantically involved with one of the main characters of the movie.
Please fill in your e-mail so we can share with you our top stories!