Inside the Life of 'Blue Bloods' Star Len Cariou and His Wife of 32 Years
Len Cariou, the actor best known as Henry Reagan on "Blue Bloods," has had a long career in theatres. He has been married to his third wife for over three decades.
Born in September 1939, the Canadian actor's career has been principally linked to theatrical plays. He attended the Holy Cross School and St. Paul's College in Winnipeg, Canada.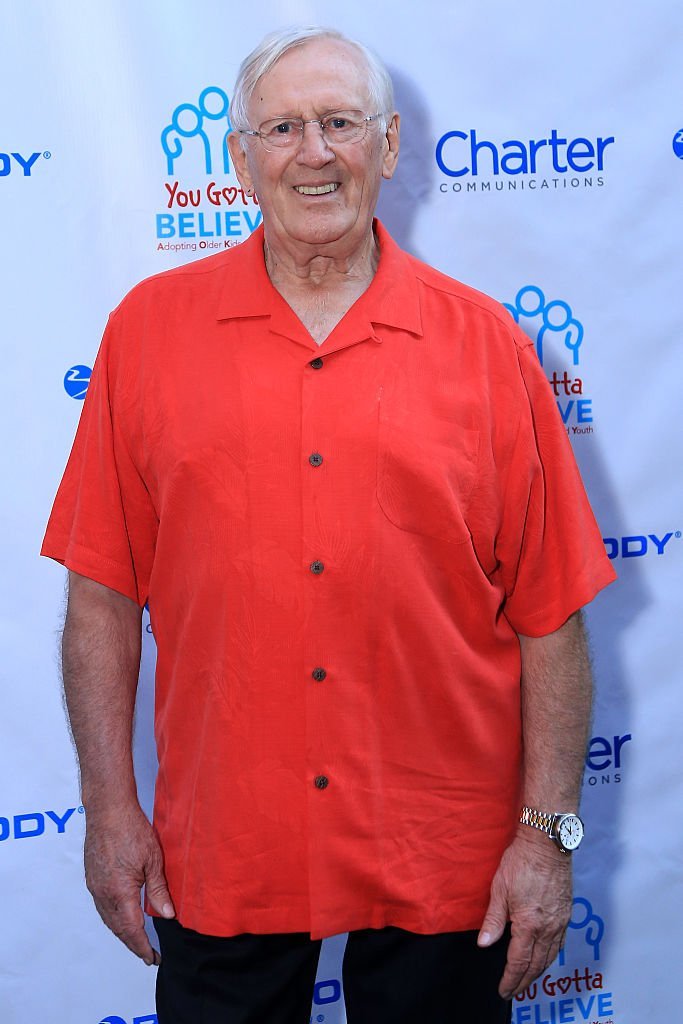 His time in theatres
While studying theatrical arts at the Stratford Shakespeare Festival in Ontario, Canada, and the Guthrie Theatre in Minneapolis, he met people as famous as Kristin Linklater, Fran Bennett, Judith Liebowitz, and Paul Gavert.
One of his first acting gigs was in "Damn Yankees" at Rainbow Stage in Winnipeg in 1959. Apart from that, he worked on "The Threepenny Opera" at the Manitoba Theatre Center in Winnipeg in 1961.
Len kept himself focused on his theatrical work, appearing in Shakespeare's plays such as "The Tempest" and "Macbeth," and on other plays like "Cyrano de Bergerac" and "The Comedy of Errors."
In the 60s, he became a lead actor at the Tyrone Guthrie Theatre in Minneapolis. During that period, he appeared in plays such as "As You Like It," "The Skin of Our Teeth," and "The House of Atreus."
Trying his luck at TV shows
Even though all of his performances left nothing but good reviews behind, it wasn't until 1979 when his acting skills were recognized.
He was cast as Sweeney Todd in "Sweeney Todd: The Demon Barber of Fleet Street." It is a play originally released in Broadway in 1979. Due to his performance, Len won a Tony Award for Best Actor in a Musical.
From 1985 to 1992, the actor appeared on several episodes of "Murder, She Wrote" next to his friend and former "Sweeney Todd" co-star Angela Lansbury.
Apart from that, he took some minor roles in shows like "Star Trek: Voyager" and "Damages" (he portrayed the main antagonist of the third season).
His romantic life
Len, whose full name is Leonard Joseph, has been married three times throughout his career. His first wife was Patricia Otter.
Although there's little-to-no info about that relationship, their romance was not as strong as expected as they ended up getting divorced. It is known, though, that they welcomed a daughter, Laurel Freedy.
The actor's second wife was Susan Kapilow. The pair tied the knot in 1975 when he was 36 years old. Unfortunately, their marriage ended in 1978.
Len's third and current wife is Heather Summerhayes. The pair said "I do" on October 25, 1986, and have been together ever since.
Heather's career as an author
Although Len is the star of the family, Heather is also a recognized author. Her most popular book is "Sixtyfive Roses," released in 2007. It tells the story of the things that she and her sister, Pam, went through before she died.
Pam was diagnosed with cystic fibrosis when Heather was six years old and her sister was four. The title of her book refers to the way Pam pronounced her disease at the time, for which doctors gave her only a few months to live.
Right before her passing, Pam, who was 26 at the time, made Heather promise her that she would write about their story together. Even though it took a while for her to fulfill that promise, she ultimately did it.
"If there's anything I've learned, it's that life is valuable. You have to have a purpose and treat it with respect."
At the moment, Heather and Len are still married. As per 2008, they were living in New Jersey and, since the actor has been portraying Henry Reagan, the on-screen father of Tom Selleck, on "Blue Bloods," they are very likely to be there even now.
Despite his age, Len is still very active in the entertainment industry. Not only he is one of the main characters on the previously mentioned show but also portrayed Robert Morgenthau on the 2019 Netflix miniseries "When They See Us."