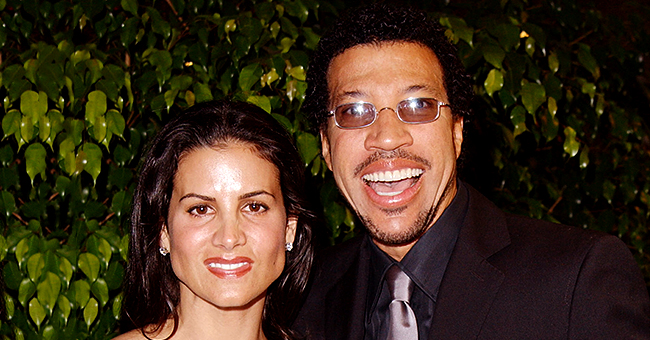 Getty Images
'All Night Long' Singer Lionel Richie's Daughter Sofia Shared Gorgeous Photo of Look-Alike Mom Diane

Lionel Richie's daughter Sofia shares a gorgeous photo with her look-alike mom, Diane Alexander, proving the strong relationship they have with one another.
It's not every day that Sofia and Miles share about their mom on social media, but when they do, they assure everyone that everything's good between them. While we see more updates about Lionel from his children, Sofia now proves that while she rarely says it, her mom, Diane Alexander, is her best friend.
The 21-year-old shared a stunning photo of herself hugging her mom, who looks like her twin. While Sofia was dressed in an all-black tracksuit, her 52-year-old mom was dressed in a tight red midi dress that showed off her slim physique.
More on Diane Alexander
Alexander was married to Lionel Richie from 1995 to 2003, and together they share two children, Miles, 25, and Sofia, 21.
The ex-wife of Richie once made headlines after she sought $300,000 a month in spousal support. According to Diane, their expenses exceed this amount, and the list includes $20,000 for plastic surgery, $15,000 for clothing, and $3,000 for dermatology.
However, now that it's been more than a decade since their separation, they've learned to set aside their differences and Richie and Alexander continue to co-parent their two kids.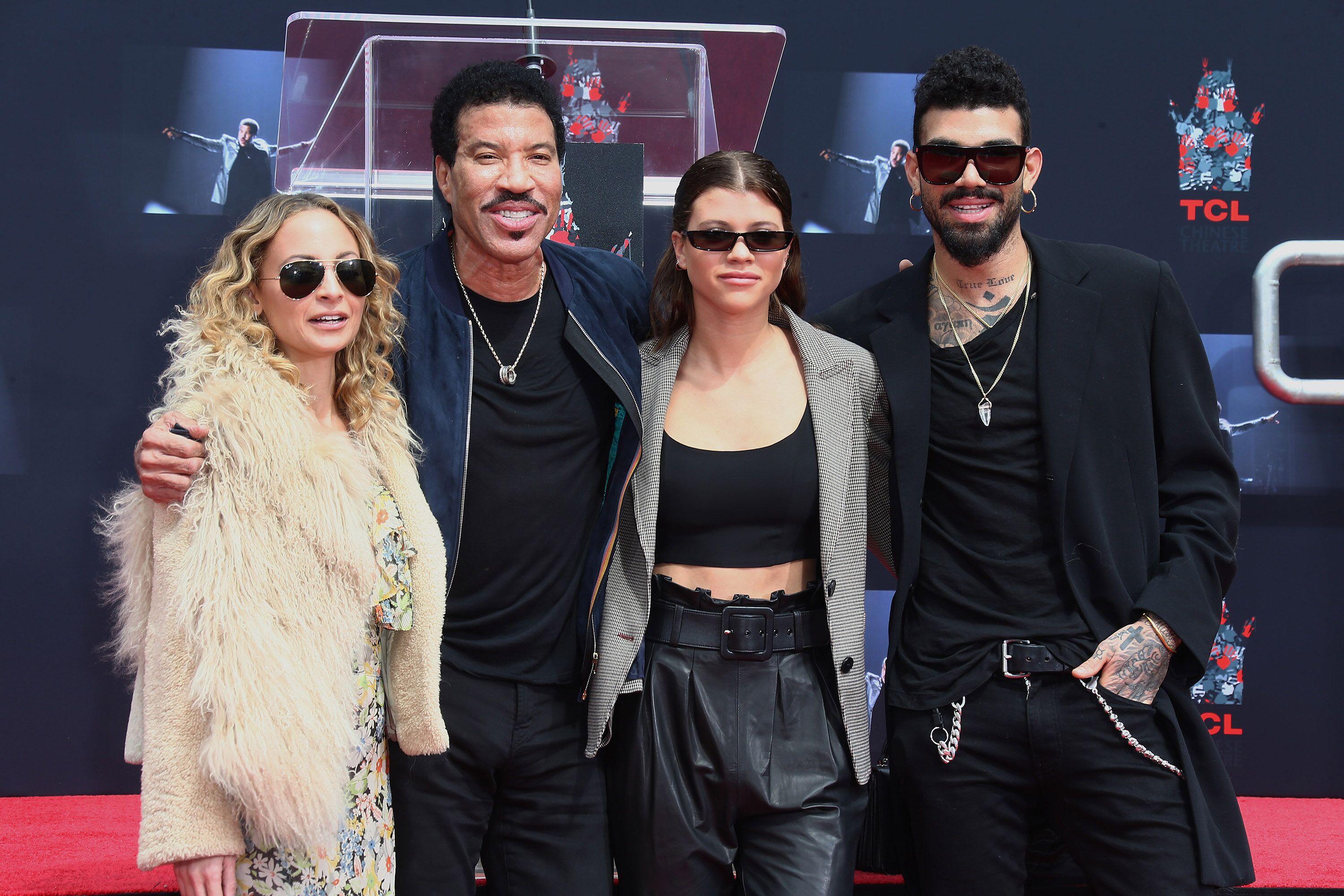 Lionel Richie and his three children, Nicole, Sofia, and Miles | Source: Getty Images/GlobalImagesUkraine
Bringing Up Superstars
In fact, Lionel has always been vocal about how his children are the most important people in his life, despite the fact that he claims "their job is to scare me to death."
Earlier this year, the 70-year-old "American Idol" judge opened up about how he raised his kids under the spotlight, and what it's like being the dad to his famous children, Nicole Richie, 37, Sofia Richie, 21, and Miles Richie, 24.
"I'm a tough dad, but what I realize in life is that you have to approach it with a tad bit of humor."
Lionel's Successful Children
It seems his parenting style worked well, as he now has three very successful children. Nicole, whom he adopted with first wife Brenda Harvey Richie, is a successful celebrity and fashion designer, building a family of her own. Sofia and Miles are now big names in the fashion industry as well, through various modeling and fashion partnerships.
"With my kids, I know their job is to completely scare me to death. And they're doing a great job, by the way. I told this to Nicole the other day, my job is to embarrass them as much as I could, as long as I'm here. They're trying to do the same to me, so I think it's an equal swap right now," he shares.
Now that Richie doesn't need to worry much about his grown children, he's been stacking up on projects, such as judging "American Idol" on ABC, launching a new album titled "Live From Las Vegas," his own tour, and his new home decor line, "Endless Love."
Sofia's Interesting Love Life
Meanwhile, his daughter Sofia has been making headlines time and time again for her longstanding relationship with "Keeping Up With The Kardashians" star, Scott Disick.
Things are turning out to be quite serious for the pair, as, for her 21st birthday, Disick gifted her with a luxurious Aston Martin decked out in orange leather seats. Sofia is also no stranger to Scott's three children with ex-girlfriend Kourtney Kardashian, and they've been spotted on numerous vacations together in the past.
Kourtney and Scott share three children, Mason, 9, Penelope, 6, and Reign, 4.
Please fill in your e-mail so we can share with you our top stories!