Tennis Star Serena Williams Talks How Helping Friend through Financial Abuse Inspired Her Mission to Educate Women
An emotional Serena Williams recalls the eye-opening incident that clarified what being a feminist really is for her. 
Serena Williams was recently in an interview with Bustle, and it was there she explained how it was the unsavory experience of being there for a close friend who was a victim of abuse that made her commit to standing up for other women. 
SERENA IS JOINING HANDS WITH A NONPROFIT ORGANIZATION TO EDUCATE WOMEN ABOUT DOMESTIC ABUSE
It is the National Domestic Violence Awareness Month and Serena has made it a goal to publicize and thus create awareness about financial abuse. 
To achieve this, Serena is reportedly partnering with "Allstate Foundation Purple Purse," a nonprofit organization that aims to highlight the stories of survivors of domestic violence. 
It is not the first time for Serena as Bustle affirms that it will be the third time she will be joining hands with the organization.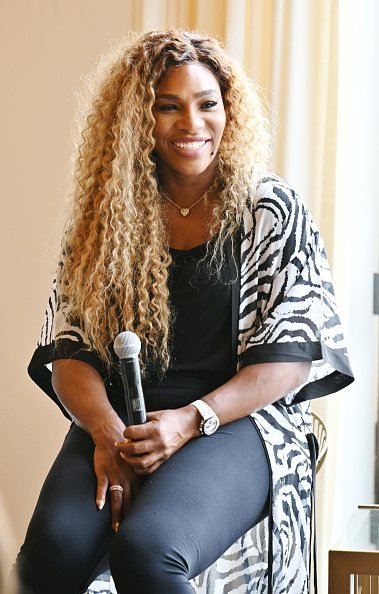 The main aim of this project will reportedly be to publicize the truths about financial abuse which is found to be predominant amongst cases of domestic abuse. 
"I DIDN'T REALIZE WHAT A FEMINIST WAS." — SERENA 
For Serena, this is a project that she holds dear because of the encounter she had with her friend's financial struggles. 
"I didn't realize what a feminist was until my friend was going through this situation," Serena said to Bustle. "I thought it was really important for me to tell her, 'This is not a great situation to be in.'"
The world-famous tennis champion further explained that her friend's damaging relationship was what caused her to think about important questions like how to be a supportive friend for victims. 
She pointed out the fact that most victims never see the big picture and may even be overly sensitive to comments, albeit thoughtful, about their relationships. 
The mother of one described the situation as dangerous and sometimes one that feels like "walking on eggshells" because of the risk of offending the victim. 
"It's difficult to say those messages without your friend cutting the strings, and then she's really left alone," she says. But keeping mute wasn't an option for the tennis star who continued: "I need to speak up. I need to be loud. I need you to hear me."
Serena also explains that while her friend has cut off the toxic bind to her oppressor, achieving that was a very tough task.
It is the knowledge from this experience that makes Serena very passionate about educating women about domestic abuse which is known to be linked to the men exercising dominance over the victim's finances. 
"It's really important to know the signs and educate yourself. If you see them trying to handle your accounts, or trying to decide where you should spend money, or asking you for receipts, these are really big signs and red flags," Serena said. 
It appears that the subject of domestic awareness now has more impact on the athlete now that she has become a mother and experienced marital life for herself.