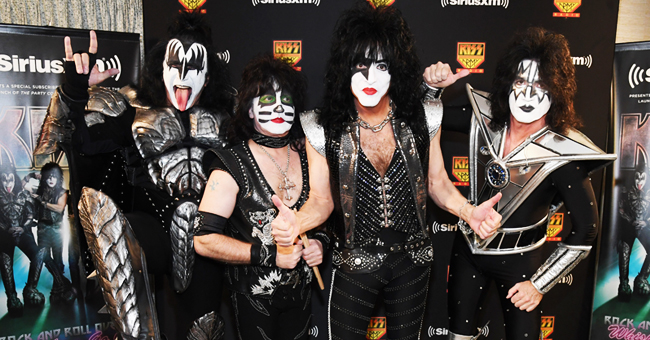 Getty Images
KISS Singer Gene Simmons' Wife Shannon Opens up about His Hospitalization and Kidney Stone Surgery

Shannon Tweed reveals her husband's condition with kidney stones, as he undergoes another surgery. The "Rocking and Rolling" star, Simmons, has been battling with kidney stones and is currently admitted into the hospital for treatment.
His wife, Shannon, shared an image of the stones in her husband's kidneys on her Instagram page. The photo also shows that it's the second of three steps to remove the big stones so he can move on with Rockin' & Rollin'.
She also revealed it was their wedding anniversary. Fans and well-wishers of Simmons sent their prayers and thoughts to the star when they found out about his surgery.
Simmons underwent his second surgery on Tuesday morning in a Los Angeles hospital, and sources close to the singer told "TMZ" that a stent was put in his urethra to aid the free flow of urine from the kidney to the bladder, forcibly making the stones pass through.
It iwas further revealed that Gene should be good to go when the stent is removed, after a week, the leftover stones will be removed then too. This is Gene's second encounter with kidney stones; he had his first battle with the disease in 2009.
The 70-year-old Simmons is blessed to have Shannon as his wife, despite putting her through thin lines in the past. While on an interview with US Weekly, Simmons revealed he had been unfair to his wife for almost three decades, but she forgave his misconduct.
The music star didn't go into details about his misdeeds but disclosed that before he got married to Tweed, he had been doing a lot of wacky stuff for an awfully long time.
Simmons recently claimed he had taken close to five thousand women to bed and had polaroids on each experience. In 2017, Shannon's husband denied a sexual advance allegation by a radio personality.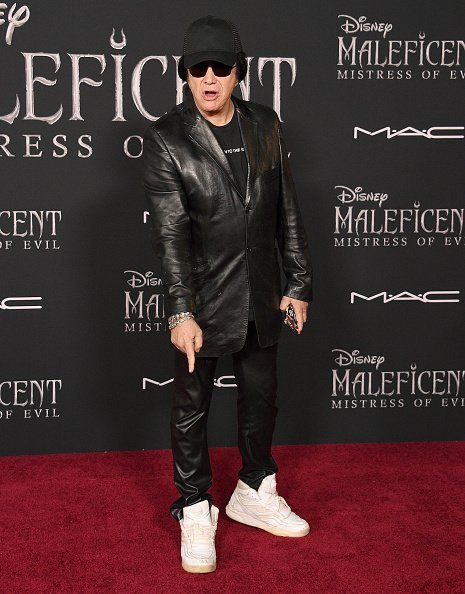 Gene Simmons arrives at the World Premiere Of Disney's "Maleficent: Mistress Of Evil" at El Capitan Theatre | Photo: Getty Images
While on the interview, Gene defined himself as the most blessed guy that has ever existed on earth. He added that his kids, Sophie and Nick have been wonderful to him and Shannon, "and you can't call them kids."
Gene and Shannon had been partners before they eventually got married in late 2011, before an audience of 400 people in Beverly Hills, California.
The couple share two children; 25-year-old daughter, Sophie and 28-year-old son, Nick.
Please fill in your e-mail so we can share with you our top stories!