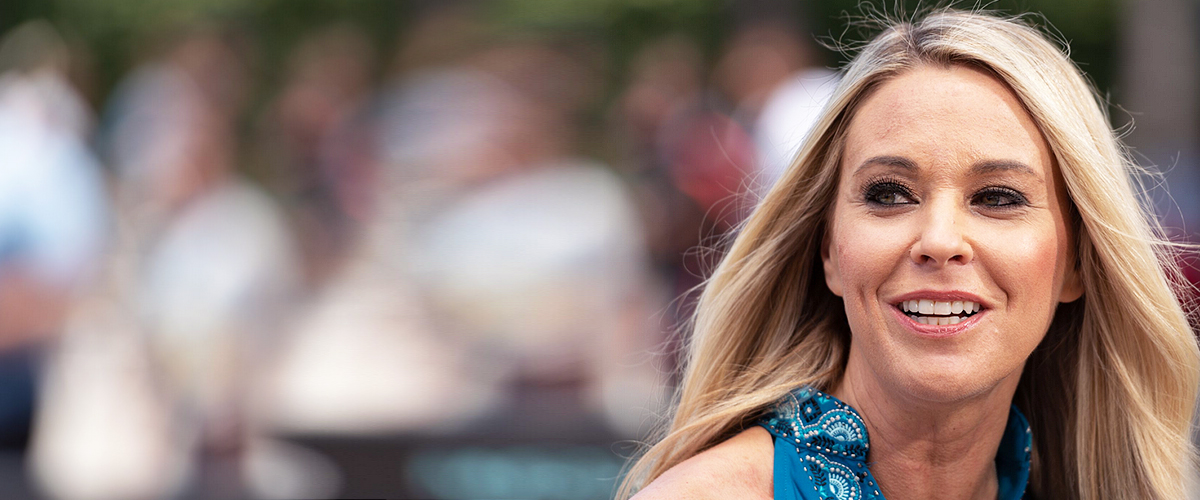 Getty Images
Kate Gosselin Huddles up with Six of Her Kids under an Umbrella

Kate Gosselin is still two heads short as she posed under one umbrella with the rest of her shrinking nest of kids
Kate Gosselin and her six out of eight kids cuddled up underneath a colorful striped umbrella as they sheltered from the rain earlier this week.
A rainy day draws the family close
Kate, 44, shared the photo to her Instagram account earlier this week. "Break from the rain!" she wrote in the caption. The post is found below.
The reality star appeared to be in the center of the huddle and was surrounded by twins Nicole and Mady, 18, and sextuplets Leah, Alexis, Aaden, and Joel, 15.
Hannah and Collin, 15, are currently living with dad Jon Gosselin for various reasons. In the meantime, the rest of the kids regularly appear on Kate's new show "Kate Plus Date."
How we arrived at "Kate Plus Date"
In her caption, Kate promoted her new dating show which follows her along as she attempts to find love again following a divorce from Jon after their 10-year marriage.
The show is a spinoff from the former married couple's hit show "Jon and Kate Plus Eight" which ran from 2007 to 2009. It was renamed "Kate Plus Eight" after the couple split.
The new show ran until 2011, then was canceled for years due to Jon filing cease and desist claims against TLC. It picked up again in 2014 and went on for three more years before finally ending.
Why Hannah and Collins are with Jon
In Collin's early teens, Kate opted to send her son Collin away to the Fairmont Behavioral Health Institute, saying he had special needs. Her ex-husband took issue with it.
However, Jon had no custody for the three years in which Collin remained at the institute. Last year, he received a touching letter from his son and finally fought in court to gain custody of Collin.
Jon is now speaking out to say that Collin was "abused." He was left without his parents and siblings and was "all alone." Collin does have ADHD, a common disorder, but no other health issues.
Hannah has also taken to living with her dad. Both she and Collin began as freshmen this fall with the rest of their siblings. Jon, who believes all his kids were abused, said one day they'll tell their own story.
Kate is depressed that her children are leaving
Meanwhile, Kate's most recent episode trailer showed as she got emotional that her twins are heading off to college. Mady and Cara made a strong presence on "Kate Plus Date" with their inputs.
In the clip, Kate said:
"[College] is going to come faster than I ever could have imagined…but it's the pain that's hard. I don't wish it on anyone. I hate it."
To help her cope, we see as Kate makes what amounts to a shrine for her two older girls and then later on as she prepares a "last meal" to send them off.
The twins will reportedly be heading to separate schools for the first time in their lives. Amid their farewell, Kate also tearfully stated, "we keep having family members leave," alluding to Hannah and Collin.
Just four kids still remain in the home, but thanks to filming times we'll likely see the twins in the October 2 "Kate Plus Eight" special on TLC. A renewal of "Kate Plus Date" hasn't been confirmed.
Please fill in your e-mail so we can share with you our top stories!