KISS Frontman Gene Simmons' Fans Send Well-Wishes after Wife Shannon Gave an Update on His Health Condition
Amidst widespread reports of KISS' Gene Simmons' hospitalization, his wife takes to social media to give an update about his current health status, and it elicits emotional reactions from fans. 
Gene Simmons and his wife Shannon Tweed have been together for 36 years – married for eight – and while they have had their share of rocky times, they remain tight-knit lovers. 
Shannon was every bit the doting wife when she took to Instagram to share a picture of Simmons in the hospital. In the photo, Simmons, wearing all-black, is seated with his legs crossed in a wheelchair. 
"The Demon," as he is popularly called, looked upbeat as he looked straight at the camera for the snap. That was proven true by Shannon who captioned the picture by telling on Simmons.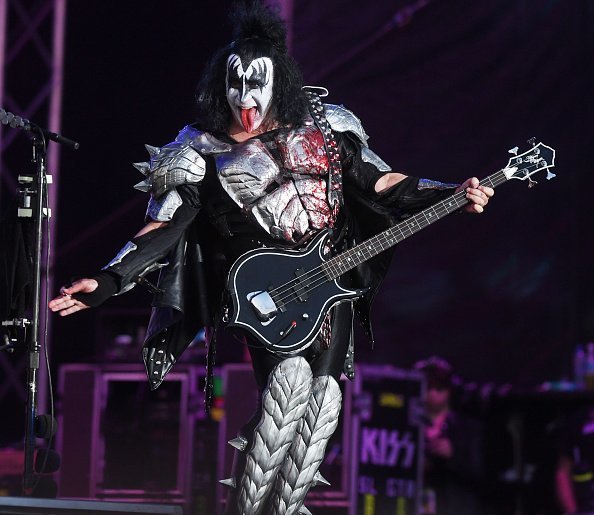 She wrote with a hint of humor:
"Gene is stealing socks from the hospital."
The post, only a few hours old, has garnered attention and fans have taken to the comments section to send "get well" messages to Simmons. 
One fan, @greghalvorsen wrote:
"GET WELL SOON GENE.....WE MISS YOU."
While another, @sonnygal2, who found Shannon's caption humorous commented with a laughing emoji and praying hands emoji while wishing the 70-year-old a speedy recovery. The comment reads:
"OMG, I hope you feel better soon."

The world-famous bassist/vocalist was reportedly hospitalized at Cedars-Sinai Hospital in Los Angeles on Tuesday, Oct. 1 due to kidney stones.
He also reportedly underwent a procedure to remove the stones and insert a stent into his urethra to keep urine flowing unobstructed from the kidney to his bladder, allowing the stones to pass. 
From another Instagram post by Shannon, the surgery is the third Simmons has had to remove the large kidney stones. That raises concern as Simmons' hospitalization has caused a change in plans for KISS who were slated to make an appearance in Salt Lake City. 
That need for inactivity perhaps explains Simmons' seemingly stoic expression in the new photo.