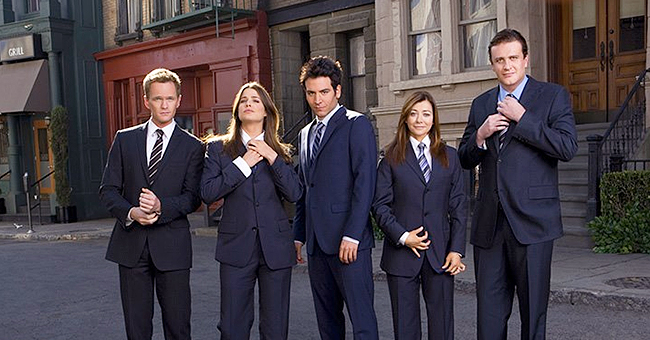 Facebook/OfficialHowIMetYourMother
Inside 'How I Met Your Mother' Star Neil Patrick Harris and Husband David Burtka's Love Story

"How I Met Your Mother" star Neil Patrick Harris and his husband, David Burtka happily celebrated their 15th anniversary in 2019. As a chance meeting brought them love, understanding, and a relationship that is still going strong.
Neil and David's 15th anniversary in April 2019 inevitably brought with it thoughts of the first time they laid eyes on each other, and the path their relationship took since then.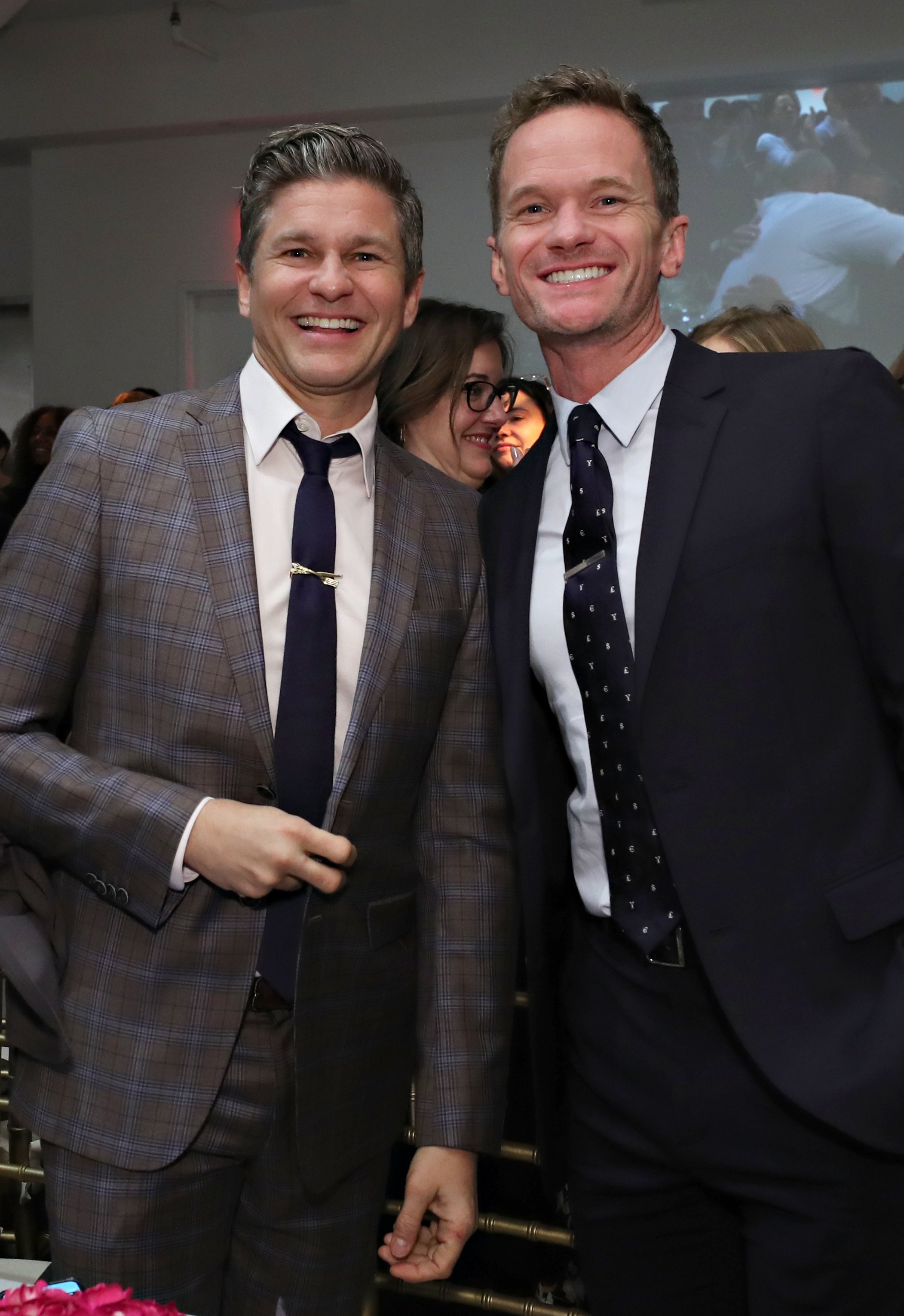 David Burtka and Neil Patrick Harris attend the 2019 Chefs For Kids' Cancer at Metropolitan Pavilion Metro West on March 12, 2019, in New York City. | Source: Getty Images.
"I think the secret to a relationship is just perseverance, you know? It's not always pretty, but he's [David Burtka] pretty, so it makes it easy," Neil quipped during an interview with Entertainment Tonight.
On a more serious note, the actor feels nothing but gratitude for having spent over a decade and sharing two children with David.
"I'm so, so grateful to this gorgeous man for giving me his heart, his shoulder, his strength, his lust, his laughter, his joy. He's an actor, chef, author, singer, producer, and the most wonderful, selfless parent I've ever seen. You keep making all my dreams come true," Neil wrote.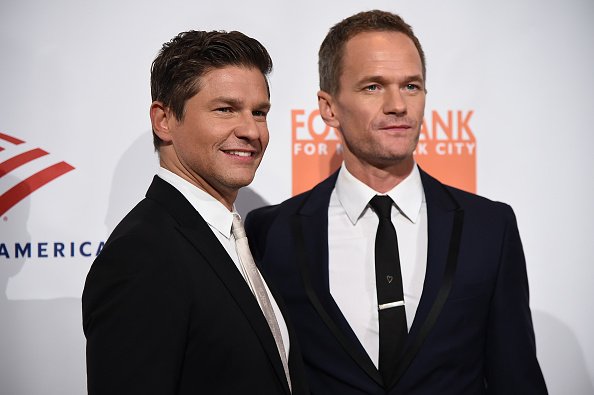 David Burtka and Neil Patrick Harris attend the Food Bank For New York City Can-Do Awards at Cipriani Wall Street on April 16, 2019, in New York City. | Source: Getty Images.
Before they met, Neil reached the point where he thought he'd be "solo" for the rest of his life, so he never expected a chance meeting with a stranger to lead to a 15 year anniversary.
In 2004, Neil met up with his friend Kate, who had a "brooding, James Dean-type guy in a leather jacket" with her. When nothing indicated otherwise, Neil assumed the hunk to be Kate's boyfriend, but she soon corrected him and told Neil that the handsome man, David Burtka has a boyfriend.
David had been dating long distance, and the relationship had seen better days by the time he went along with Kate to meet Neil on 9th Avenue between 44th and 45th Streets in New York City. "I thought it would be nice to know him, but I didn't think in a million years I'd start dating him," David recalled.
A week later, David became single, and soon he and Neil started having the occasional lunch. The first time Neil and David legitimately hung out, Kate invited them to a viewing party, as Neil elaborated:
"I was always around when he was around, hoping the stars would align. When we all hung out for the first time — I was invited by Kate to an American Idol viewing party — I just stammered around him. I couldn't take my eyes off him. There's something almost kinetic about him and his being."
For their first date, Neil and David went to see the Angelina Jolie film, "Taking Lives," and the stars surely lined up because the pair virtually spent every day together since.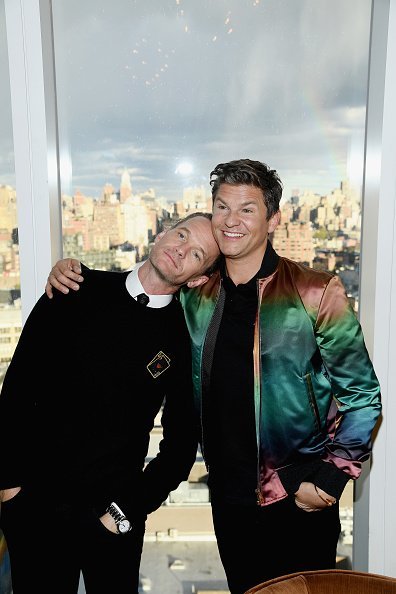 David Burtka and husband Neil Patrick Harris on April 15, 2019, at the Top of the Standard in New York City. | Source: Getty Images.
Neil landed the role of Barney in "How I Met Your Mother" not long after, and the seriousness of their relationship became evident when David packed up and moved with Neil to Los Angeles for the filming of the series.
The next step in their relationship came when David proposed to Neil in 2007. While on their way to an event 45 minutes out of town at an Indian casino, David insisted that they stop the limousine. Needless to say, when David dropped down on one knee, Neil didn't see it coming.
"I was so freaked out by it that I said, 'Yes,' but I didn't know what it meant. Then I got the ring and loved it," Neil gushed. The following year, Neil returned the favor and showed his commitment to their relationship by proposing to David on Valentine's Day.
However, the couple didn't publicly announce their engagement until the New York state senate passed the Marriage Equality Bill in 2011.
By then, the pair had already become parents. Neil and David decided early on in their relationship that they wanted children but waited "until late in the game" to make it a reality.
On October 12, 2010, David and Neil welcomed their fraternal twins, Gideon Scott and Harper Grace. "Two eggs, two embryos, one of mine, one of his," David explained their conception.
David and Neil chose the names of their twins for their special meaning in their lives. They named their son after the artist Gideon Rubin, while they named their daughter after Harper Lee from "To Kill a Mockingbird," one of their favorite books.
The couple finally tied the knot during an intimate ceremony, surrounded by close family and friends in Perugia, Italy in September 2014.
When Harper and Gideon celebrated their eighth birthday in 2018, Neil's social media post highlighted how much they have grown as a family.
"Eight years ago, David and I got the two greatest presents imaginable. Eight years later, we are still counting our blessings. Happy Birthday, Gideon and Harper. You rock our worlds. #grateful#love @dbelicious," Neil captioned a picture of the twins.
Neil then decided to take time off from work to spend more time with his children. A busy work schedule made Neil a 'long-distance' parent for a few years, and he doesn't want to miss more of their childhood than absolutely necessary.
And so, after wrapping up the filming of the final season of "A Series of Unfortunate Events," Neil announced that he would spend some time with his family before taking on another project.
Please fill in your e-mail so we can share with you our top stories!