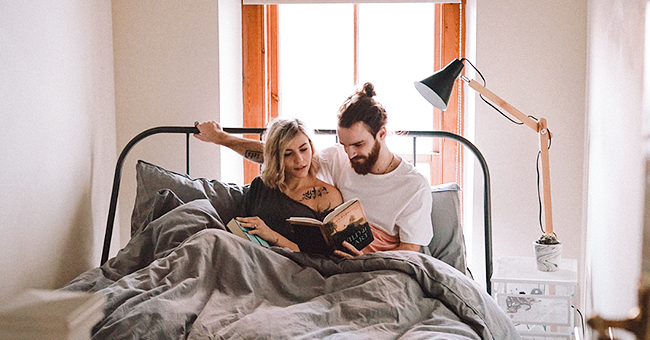 unsplash.com/Toa Heftiba
Daily Joke: A Young Couple Lives in a House with Paper-Thin Walls
A young couple living in a house with paper-thin walls soon realized how bad it was when something unexpected happened.
To save money, a young married couple rented an apartment in a cheap apartment complex close to the base the man worked.
After living there for a while, their primary complaint became the paper-thin walls of their apartment, which gave them little or no privacy.
The couple made do with the apartment, but one day, they had an experience that showed them the severity of their situation.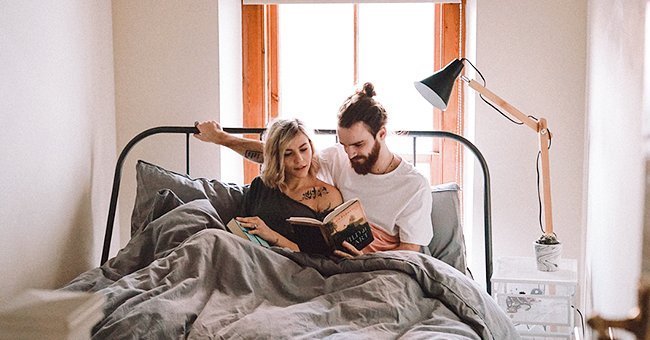 A happy couple reading together in their apartment | Photo: unsplash.com/Toa Heftiba
While the wife was having a conversation over the phone in the living room, the husband was using the restroom.
The wife's phone call got interrupted when she heard the sound of their doorbell. She walked to the door and on opening it, she found their neighbor grinning cheekily, and holding a roll of toilet paper in his hand.
The wife gave the neighbor a questioning look, and he told her,
"Give this to your husband," handing the roll of tissue paper to her.
The wife didn't understand what the neighbor meant, and sensing her confusion, the man added,
"He's been yelling for it for the past 15 minutes."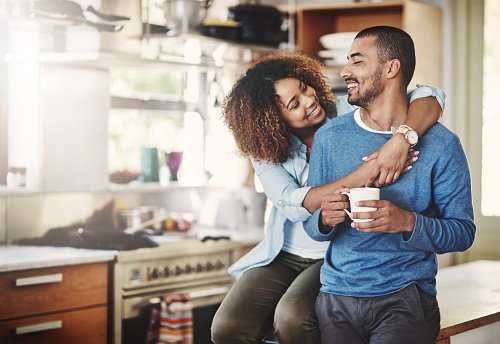 A happy couple relaxing in their home | Photo: Getty Images
In another scenario, a man and his wife lived in an apartment where the walls were neither thick nor thin. However, they could hear the sound from other apartments because of the roof, and the ceiling which served as some kind of amplifier.
One night, while lying in bed, they could not fall asleep because of screeching, and scraping noise from the room they shared their bedroom wall with.
After a while, they noticed that the sound was from a headboard hitting the wall, and realized that their neighbors were doing something other than sleeping fitfully.
The next day, they recounted to their friends how the night turned out. The couple said,
"The first five minutes were funny and embarrassing because we could hear them so well."Those first words got them their friends' attention, and the couple continued,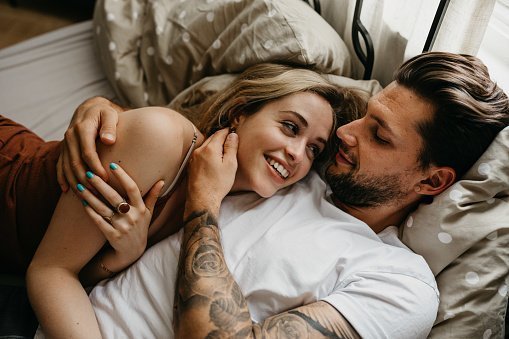 A couple laying down in their apartment | Photo: Getty Images
"The next ten minutes were annoying, and after fifteen minutes, it became frustrating, because we couldn't sleep because of the noise.
At this point, their friends interrupted, and asked the couple eagerly, "What happened next?"The man and his wife, smiling sheepishly, responded,"After they went 20 minutes without stopping, it became quite impressive."
If you enjoyed these jokes, click here to read more.
Sources: Rec.Humor,funnyjokes thaivisaTHENATION
Please fill in your e-mail so we can share with you our top stories!