'Dallas' Star Linda Gray's Secrets to Looking as Beautiful as Ever at 79
Linda Gray, the actress best known as Sue Ellen Ewing on the 80s show "Dallas" and Linda Murkland on "All That Glitters," looks as beautiful as ever at 79 years of age.
Born in 1940, Gray's career began as a model. Due to her undeniable beauty, she started landing gigs on TV commercials. Apart from that, she made some minor appearances on "Under the Yum Yum Tree" and "Palm Springs Weekend."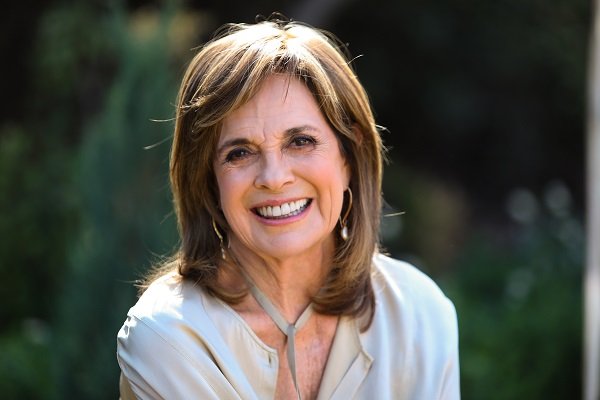 Landing her role on "Dallas"
After working on different projects for a few years, she finally landed the role that skyrocketed her popularity: Sue Ellen Ewing on "Dallas," which followed the lives of a wealthy and feuding Texas family who own an independent oil company.
In 1978, she started portraying Sue, a former Miss Texas and alcoholic woman who married J.R. Ewing, the main character of the show.
Even though Gray began as a recurring character, the audience immediately fell in love with her, and the showrunners made her a series regular.
Due to her outstanding performance, she was nominated for two Golden Globe Award for Best Actress in a Television Series Drama and a Primetime Emmy Award in the same category.
Her career after "Dallas"
After "Dallas," Linda Gray appeared on the 1991 film "Oscar" alongside Sylvester Stallone and took many more roles on made-for-television movies, including "Accidental Meeting," "McBride: It's Murder, Madam," and "Perfect Match."
On the small screen, she portrayed Hillary Michaels on "Models Inc." and, more recently, "Joanna Winterhorne on the soap opera web series "Winterhorne."
As per her romantic life, she was married to art director and photographer Ed Thrasher from 1962 until 1983. During their more than two decades of romance, they had two children, Jeff and Kehly.
Even though she has worked in many different projects, there is one common aspect in all of them: her beauty.
Sharing her beauty secrets
In a 2012 interview for "The Doctors," the members of the panel seemed shocked about the fact that Gray looked as young as ever and wondered about her beauty secrets.
At that point, she was 72 years old, and she linked her appearance to having the right attitude. She admitted that, after losing her sister to breast cancer, she changed her approach to life.
"On that day, I was like, 'how fragile life is.' And I went, 'man, as long as I'm on this planet, I better be grateful for every day that I wake up.'"
Gray added that, apart from going on "gratitude walks," doing a lot of gardening, and working out, she tries to keep herself busy in the entertainment industry and to eat properly.
It starts from the inside
In a different interview in 2013, Gray shared some other beauty secrets, saying that she doesn't like to experiment with skincare products because what "works for me works for me."
"I think that negative thoughts and any kind of negative input really reflects. Smoking reflects, a lot of alcohol reflects on your skin."
During a 2017 interview with the British show "This Morning," Gray shared some tips on keeping her gorgeousness while aging, saying that removing the makeup was mandatory.
The actress also confessed that she spreads coconut oil on her face regularly and tries to stay as hydrated as possible because "it starts from the inside."
Eating right
As per her food, Gray told Parade that she buys a lot of vegetables like "Brussels sprouts and butternut squash" and eats them on set with "organic chicken breast, hard-boiled eggs or almond butter on an apple."
"For breakfast, I make a smoothie with almond milk and fresh pineapple, chia seeds, and flaxseeds. I make a big pot of soup to eat during the week. The key is to be organized with all of this."
Nowadays, Linda Gray is 79 years old and looks as gorgeous as ever. Despite her age, she is still very active in the entertainment business.
This year, she has worked on two movies already: "Prescience" and "Grand Daddy Day Care." Her most recent gig on TV was on "Hand of God" in 2017.