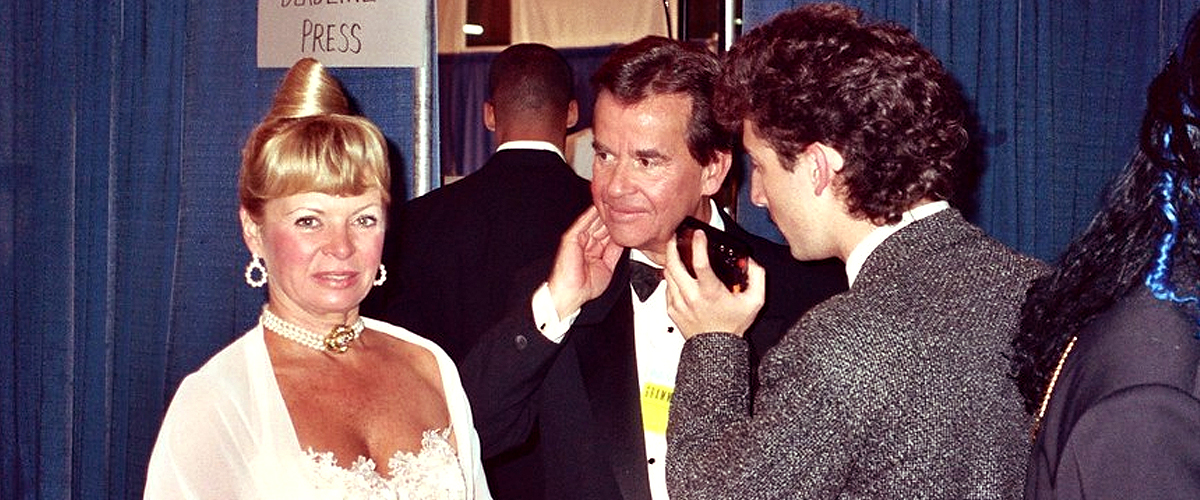 flickr.com/Alan Light
Inside the Love Story of the Late 'American Bandstand' Star Dick Clark and His Third Wife Kari
Dick Clark, the cultural icon better remembered for his hosting duties on the '50s musical show "American Bandstand," married and divorced twice before finally finding love with his third wife, Kari Wigton.
The host and producer was a trailblazer in the entertainment industry in many aspects. He introduced many rock & roll artists to the American audience, and his show was one of the first to feature black and white dancers sharing the same stage.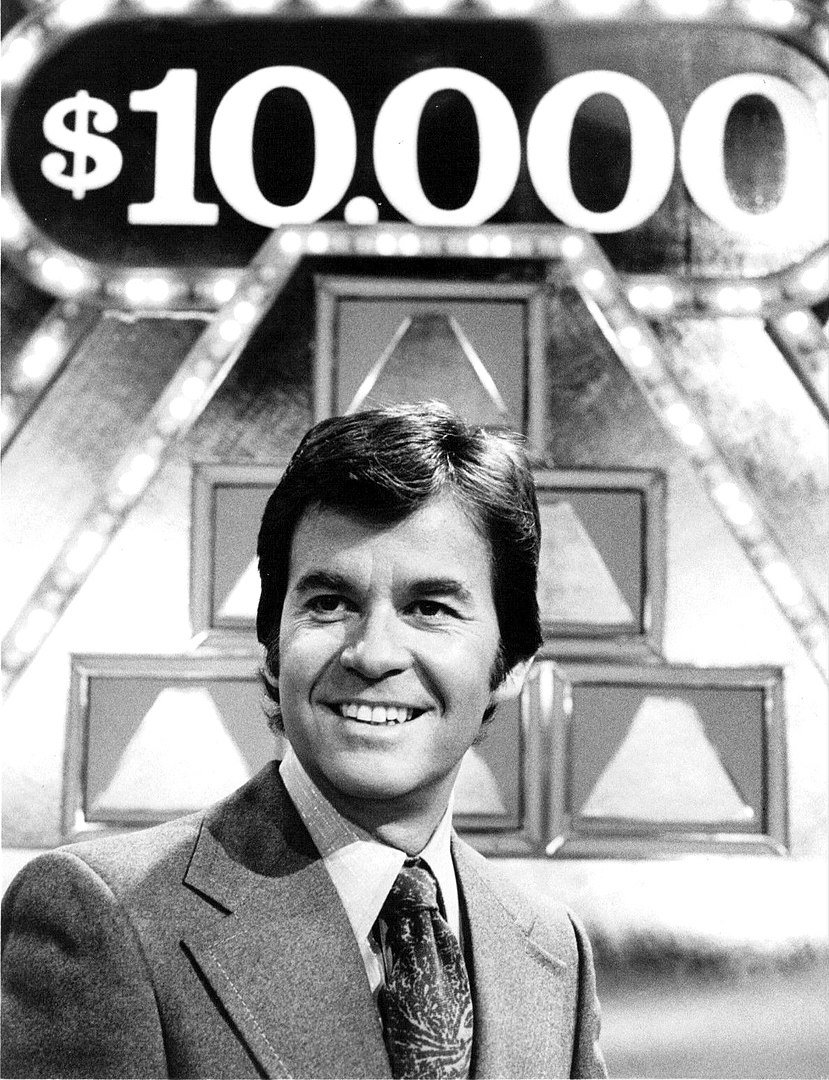 Publicity photo of Dick Clark as host of the television game show The $10,000 Pyramid | Photo: Wikimedia Commons Images
On top of that, his live audience sat without segregation.
Clark earned the nickname of "America's oldest teenager" due to his youthful appearance and attitude years after "American Bandstand" came to an end.
He moved on to host other projects like "The $10,000 Pyramid," "TV Bloopers and Practical Jokes" and the iconic "Dick Clark's New Year's Rockin' Eve," which he produced and created through Dick Clark Productions.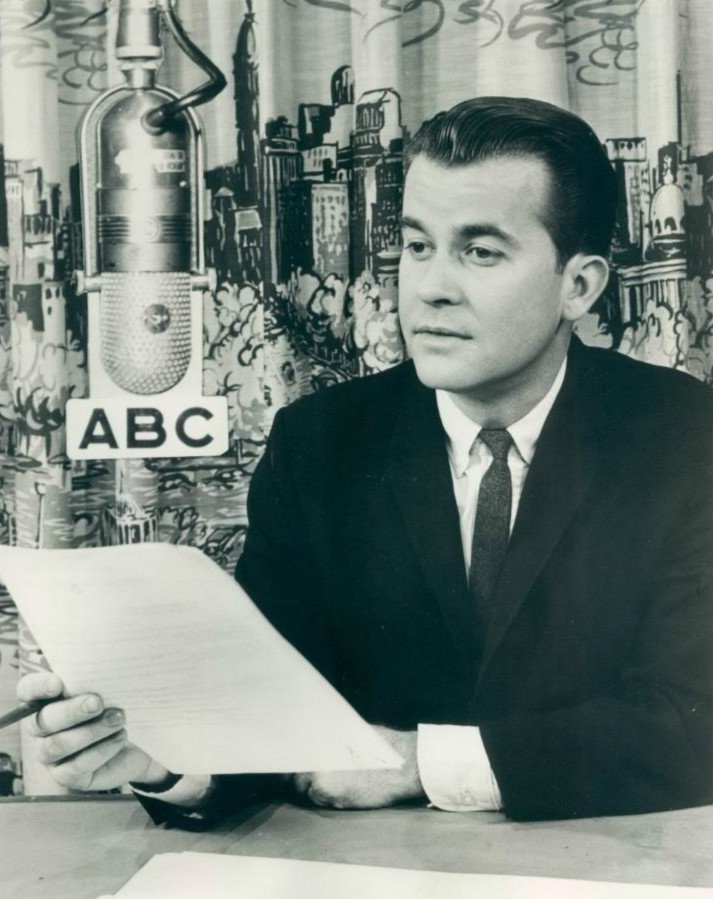 Clark in 1963 for his ABC radio show "Dick Clark Reports" | Photo: Wikimedia Commons Images
Third is the charm
The media star always tried to keep his private life away from the media, so there aren't many details about his first two marriages.
He tied the knot with his high school sweetheart, Barbara Mallery, in 1952. They had a son, Richard Jr. in 1957, and were together for about eight years before divorcing in 1961.
The following year, he married Loretta Martin, with whom he had two children: Duane and Cindy. They divorced in March 1971.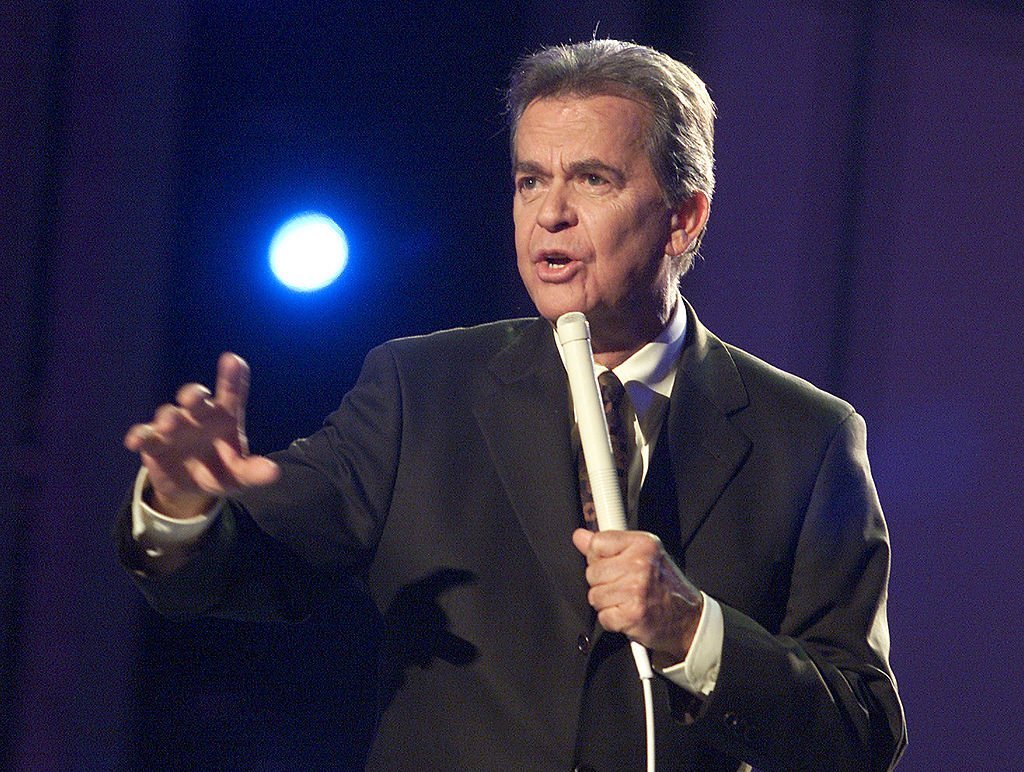 Dick Clark at the taping of "American Bandstand's 50th...A Celebration" April 21, 2002 | Photo: GettyImages
After two failed relationships, Clark finally found love in his assistant, Karen Wigton, a native from St. Cloud in central Minnesota.
Meet Karen, also known as Kari
According to reports, Wigton was homecoming queen in 1959, and graduated from St. Cloud's Tech High School the following year.
Later, she attended North Dakota State University, graduating in 1964. Wigton also worked as an assistant for Sen. Quentin Burdick in the '60s until she moved to California and started working for Clark's company in 1968.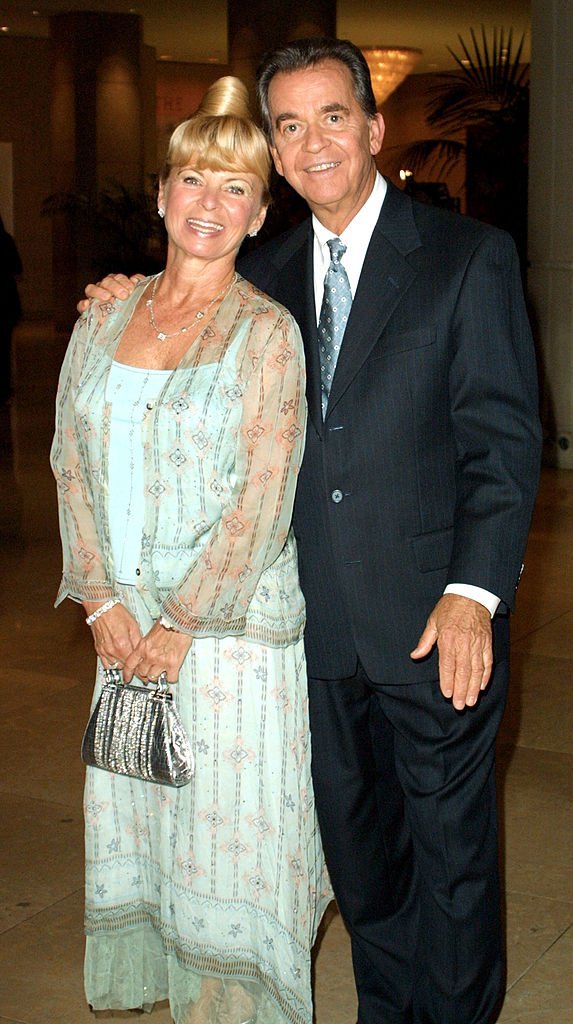 Dick and Kari Clark at the Big Brothers Big Sisters Gala and Auction Benefit October 12, 2001 | Photo: GettyImages
According to a rare interview that Dick and Kari did with Extra in 2002, they lived together for seven years before tying the knot on July 7, 1977.
They thought the date with all the sevens was significant, which is why the chose that date.
The pair were together for 35 until Dick's death in 2012. They had no children.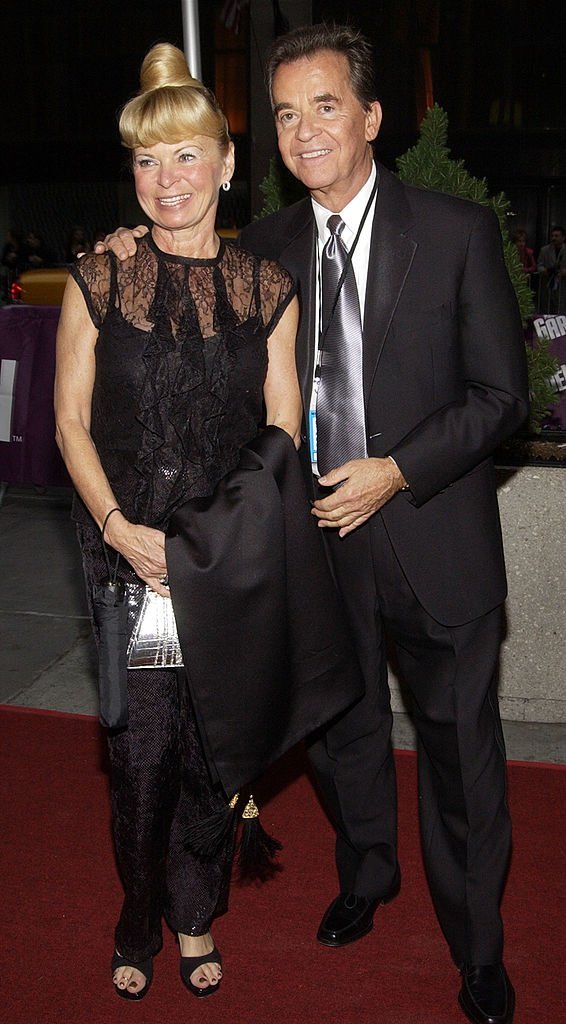 Dick Clark and his wife Kari Wigton arrive on May 17, 2002 for the 29th Annual Daytime Emmy Awards | Photo: GettyImages
They balanced each other out
In the aforementioned Extra interview, Clark asked his wife what the toughest part of being married to him was.
"How much time do I have?" Kari replied in between laughs. And continued, "I guess that would be, putting up with your moods."
According to Clark, the secret to his successful marriage was how he and Kari balanced each other out. He praised his wife's patience in dealing with him for so many years.
"This woman [Kari] is the easiest person to get along with in life. I'm not," Clark told Patsy Smullin in her "Up Close with PS" show. And continued:
"I'm mercurial. I go up and down. I have highs and terrible lows. In the old days, I used to scream and yell, I don't do that now that I'm older. I've learned to control that, but I have not been an easy person to be around, and she's been able to do that for thirty and some years now."
Kari agreed.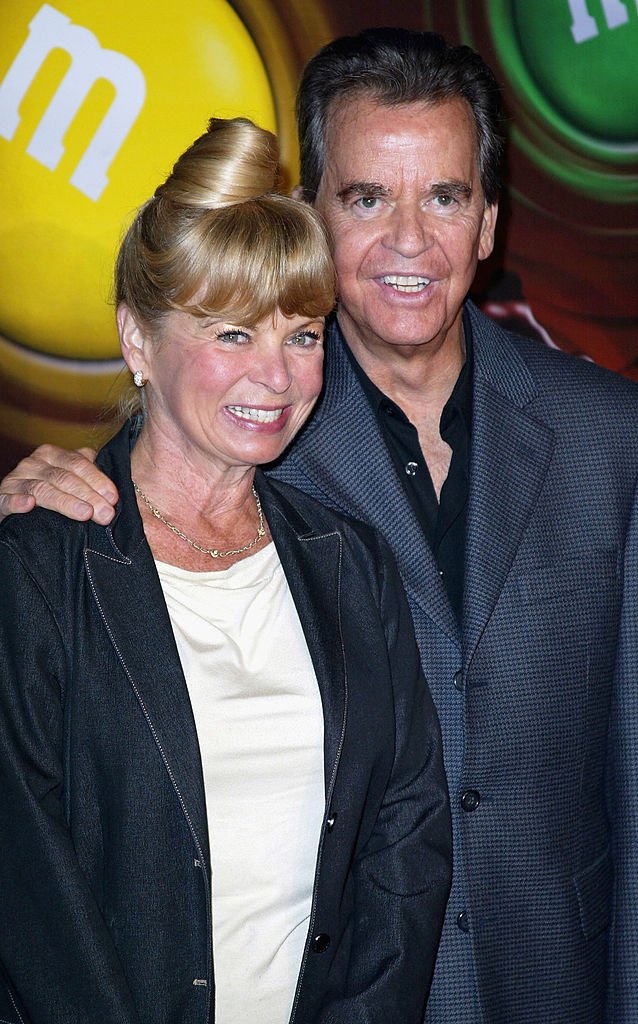 Dick Clark and Kari Wigton at the The M&M's Brand City party on March 11, 2004 | Photo: GettyImages
"He's tough, he can be moody, he's a worrier," she conceded in an interview with People. "But I'm fairly happy and up nearly all the time, so we balance each other perfectly."
It just works
When asked about the better part of being married to Dick, Kari joked, saying he had an easy last name that went well with her first name.
She also described their life together as "busy," considering they worked side by side and then went home, basically spending 24 hours of the day together.
"I don't recommend it to everybody, because husbands and wives are not always that compatible," Clark said of working with Kari. "And everybody is not like Kari. She is well-organized, very adaptable, even-tempered, cheerful."
An outspoken rule they had, was never to bring work into their home.
"She's my best buddy, my lover, my business partner. That doesn't happen very often when people are together that much," Dick added.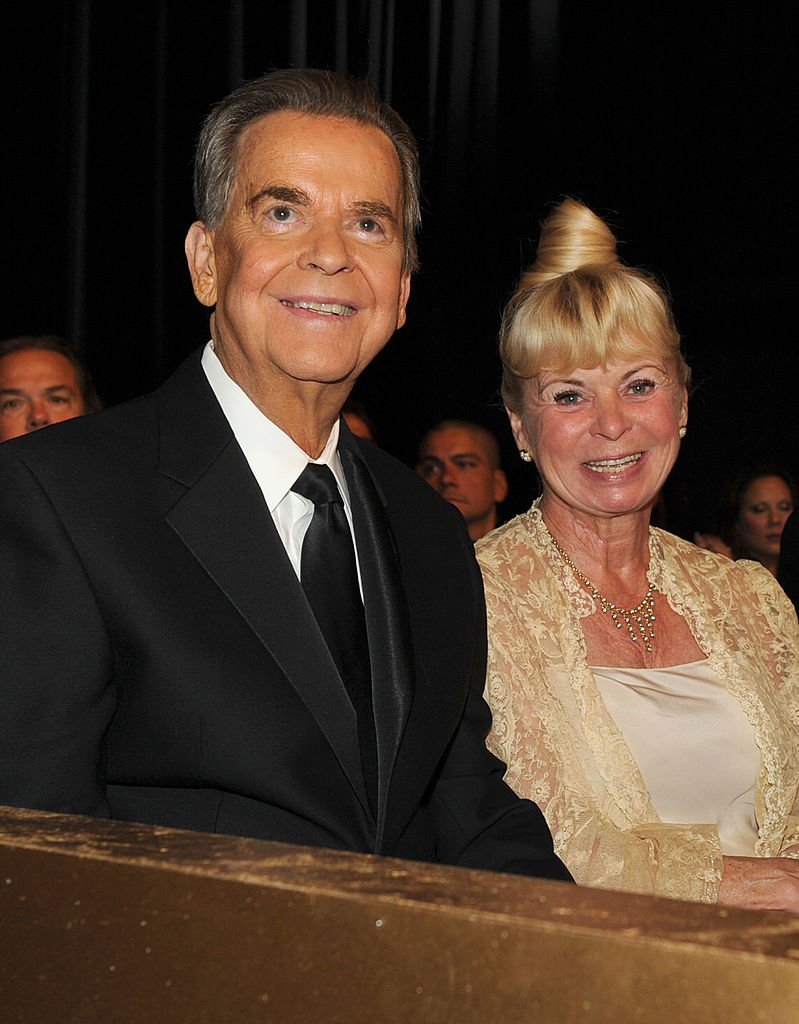 Dick and Kari Clark at the 37th Annual Emmy Awards on June 27, 2010 | Photo: GettyImages
"It just works," Kari said of their arrangement. "I have the philosophy that if you have to work on the marriage, it's not a good thing. Ours is just easy. It just works."
Together until the end
When Clark suffered a stroke in December 2004, it was Kari who drove him to the hospital.
Talking to the Associated Press almost two years later, Clark recalled how he woke up that morning and realized his right side was not functioning.
Dick Clark and wife Kari at Dick Clark's New Year's Rockin' Eve on December 31, 2008 | Photo: GettyImages
"I thought a dog had slept on my side," said Clark. It was Kari who said, "I think you had a stroke," and immediately took him to the hospital.
The stroke affected Clark's motor and speech skills, rendering him impaired to talk.
Kari was by his side through the rehabilitation process. "She's one of a kind, thank God," Clark said of his wife.
They were together until Clark died from a fatal heart attack on April 18, 2012.
Please fill in your e-mail so we can share with you our top stories!