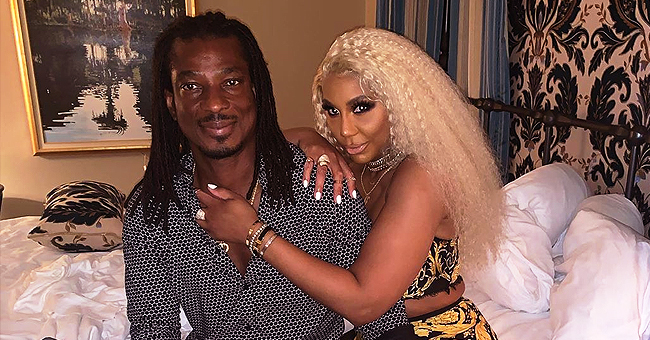 Instagram/tamarbraxton
'Hot Sugar' Singer Tamar Braxton Runs in Black Swimsuit in New Video Filmed by Boyfriend David Adefeso
Tamar Braxton and her partner, David Adefeso painted the beach red with their love in a new video she posted on her Instagram page.
Spotting a black swimsuit, the beautiful Tamar was filmed running after and away from her man, in a sweet display of affection.
The relationship between Tamar Braxton and her Nigerian boyfriend, David Adefeso continues to grow in leaps and bounds with every passing moment.
If there were doubts over the pair's love for each other, they would surely have been quenched with their sweet display of affection in a new video posted on Tamar's Instagram.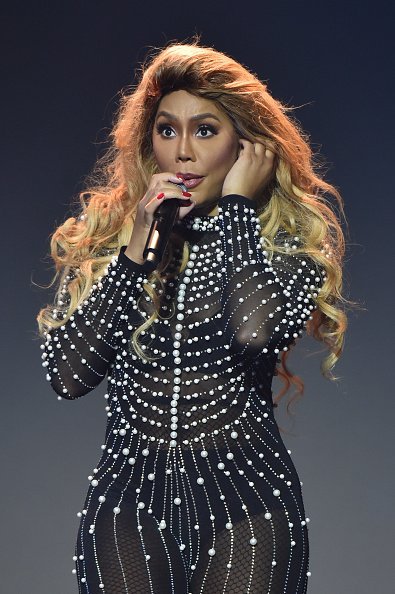 Tamar Braxton at The Soundboard Motor City Casino on May 30, 2019 | Photo: Getty Images
THE CUTE VIDEO
In the delightful clip, Tamar is seen walking towards David who teases her, prompting her to run after him. She then stops chasing after him and changes in the opposite direction, but he pleads for her to come back, claiming he was only kidding.
Tamar then returns back to him and gestures to hug him before the video ends. Tamar wears a lovely swimsuit in the video, revealing her gorgeous features; while David's face is not seen, his voice is heard for the entirety of the short clip.
Tamar's caption to the post showed that she and David were having a great time. She wrote:
"Sometimes you have to remind folks that you STILL have options…?‍♀️ play with a puppy u get licked in the mouth!!,,skr skr ☁!!! ?‍❤️‍???????@david.adefeso gave me a weekend I won't forget ❤? thank u baby… but STOP playing w/me??????."
TAMAR'S FANS REACT TO THE POST
Fans of the singer commented on the post, stating their excitement and admiration for the lovers. Some of the fans chose to focus on the star's beauty with their comments. One fan said;
"Looking good!?"
Another fan's comment read;
"Happiness looks beautiful on you Tamar❤"
While another of her followers was happy for the singer, saying;
"When u are loved right…u glow different…happy for you❤."
Some other fans chose to focus on Tamar's gorgeous body with their comments. A fan commented thus,
"Your body is goaaaaallssss."
While another one wrote;
"Body is SNATCHED!!!!"
THE SWEET COUPLE ONCE BROKE UP
Tamar and David Adefeso looked so gorgeous together, but things may have been different if they had let a wine-filled night in Napa get to them.
There were rumors that the pair had broken up earlier in the year, but Tamar took time to address the stories at a red carpet debut with David. When asked about the breakup rumors, Tamar said,
"Well you know –ahem –we was in Napa, it was a lot of wine happening. I was in my feelings, and we broke up for, like, 20 minutes, but now we're back together, stronger than ever."
TAMAR'S SON APPROVES OF DAVID
Tamar Braxton has a son, Logan Herbert from a previous relationship and there might have been fears that he may not accept her boyfriend, David.
However, the singer revealed that her son is in approval of her man. She explained this when she responded to a video by David from their trip to his native home, Nigeria, in which Herbert asked his mom to go and dance with David.
In her reply to the video post, Tamar expressed happiness that her son and her boyfriend have found love and magic with one another.
Please fill in your e-mail so we can share with you our top stories!