Meet 'Shining' Twins Almost 40 Years after the Movie's Release
Halloween time is creepy time, and a few things creep quite like the film, "The Shining," and the 1980 Stanley Kubrick creation remains one of the scariest of our time. Besides, who will forget the twin girls; whose bone-chilling performance alongside Jack Nicholson is still celebrated decades after the film's release.
The eerie scene where the Grady twins hold hands at the end of the Overlook's hallway became one of the most memorable scenes in movie history; nonetheless, the girls never appeared in another film.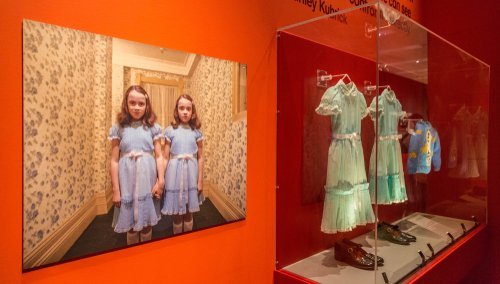 In celebration of Halloween and all things spooky, the twins Lisa and Louise Burns recalled what life on set was like when they made the film and why they disappeared from the acting scene like ghosts in the night.
Stanley Kubrick became renowned as the director of the celebrated horror classic, "The Shining," in which Jack Nicholson's bone-chilling performance notably added to the film's excellence.
Also starring Shelley Duvall and Danny Lloyd, it became the twins' short appearance that had a powerful impact on viewers.
Lisa became a lawyer while Louise became a published scientist. While their career paths wandered far from the entertainment business, it didn't happen by accident.
The twins turned eleven years old while shooting the film, but when they applied to attend acting school after its release, they claimed The Royal Academy of Dramatic Art in London wouldn't accept them, as Louise said: 
"When I was younger it was a huge dream of mine to be a movie star like Judy Garland or Greta Garbo, real movie stars. I went to an audition for RADA and they said they couldn't accept me because I'd been in the movie, that made me a professional actress and they didn't accept professionals. The woman wouldn't even audition me and that was a huge knock for me, so I decided to be a scientist instead."
The twins loved being on set at Elstree Studios in Hertfordshire, England and have fond memories of those days even though their dreams of becoming successful actresses never materialized.
Stanley wanted the twins to be on set every day, and being ten years old, they would play with co-stars Jack Nicholson and Danny Lloyd between scenes.
"I clearly remember sitting on Jack's knee and joking with him," Louise recalled. "We talked about his daughter Jennifer a lot because she was in America and wasn't able to visit Jack. We played chess and just generally chewing the cud."
Despite Jack's creepy performance, the twins experienced him to be a sweet and "regular person," who as a father missed his daughter.
Jack never complained even though he sometimes fell asleep on the floor from exhaustion jetting between the US to see Angelica and the UK for filming.
"Jack was a big film star at the time, but he never acted like a big film star and never had any tantrums or said, 'I'm too big for this,' he really never ran the fame game at all," Lisa said. "We'd see Jack acting on set, and he wasn't anything like his character in reality."
Lisa and Louise also received one of a kind keepsakes on their eleventh birthday. Stanley Kubrick's wife, Vivian, gave each an autograph book that everyone signed and added her signature with fake blood Stanley called Kensington Gore, used in the film.
"What was so wonderful to us was that Stanley had found the time to celebrate the 11th birthday of two children he was never going to meet again. It really did feel like we were all family by then," Louise added.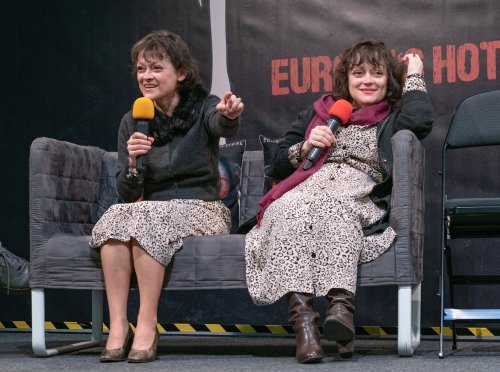 In the film, the twins' hotel-caretaker father develops cabin fever and murders them with an ax before they petrify little Danny Torrance with the famous chant, "Come and play with us, Danny, forever, and ever, and ever," shortly before their bloody bodies are flashed.
While Stanley is known for taking multiple scenes due to his attention to detail, he couldn't do that with the twins' death scene.
"We only had one set of blue dresses, so we had to get it right the first time; otherwise the blood would ruin the dresses," Louise explained. "I remember that it was very challenging for Stanley because he liked to do many takes."
However, the twins' casting in "The Shining" happened by accident, as Stanley initially had different aged sisters in mind for their roles as in the book 
Lisa and Louise had done some television work before their casting in the film and had an agent who contacted them about the audition. They went for the audition anyway and being twins, Stanley decided "twins were just spookier."
Even though the twins ended up following careers out of the spotlight, they sometimes make public appearances, and their characters have featured in everything from a cartoon in The New Yorker to a tattoo on a fan's leg.
"We met a fan in Canada who had a tattoo of us on each leg," Louise said. "We've also met people who have us on either arm and then when they put their arms together, we're holding hands. To us, that kind of thing is an incredible compliment. People also dress up as us for Halloween, and that's always a nice plaudit."
In 2014, the twins made a red carpet appearance at the British Film Institute's 50th anniversary when they screened another one of Stanley Kubrick's classics, "Dr. Strangelove."
Relatedly, co-star Jack Nicholson became a legendary actor who in 1994, became one of the youngest actors to receive a Life Achievement Award.
However, his personal life mirrored the unconventionality of his career and Jack had been married four times and had five children by the time he received the achievement award.