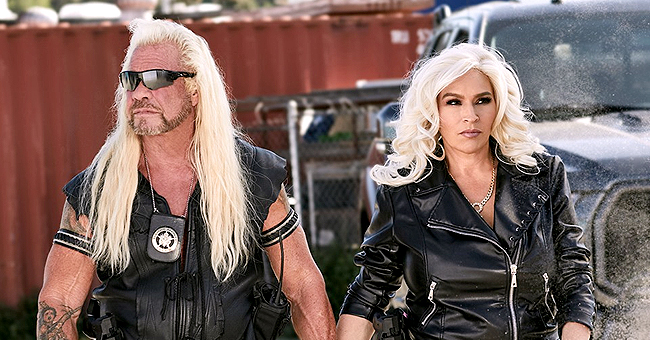 facebook.com/DogWGNA
'Dog's Most Wanted:' Duane 'Dog' Chapman Recalls Moment He Found out 'There's No Chance' of Beth Surviving Cancer
The new episode of "Dog's Most Wanted," showed what happened after Beth Chapman found out that she won't survive her cancer.
On Wednesday's episode of "Dog's Most Wanted," fans of the show got to see what went down after Beth Chapman found out she was not going to survive her cancer.
THERE'S NO CHANCE OF SURVIVAL
In the promo clip shared on Facebook before the episode aired, Duane "Dog" Chapman is shown saying:
"The doctor said there's no chance of survival; you have an incurable disease. I wanted to slap him right in the mouth."
The clip equally showed Beth and Duane sharing a kiss, and while sitting with his family, around a dining table, he told them:
"This one's for Beth."
EITHER IT WORKS OR IT DOESN'T
The episode showed the deceased and the bounty hunter trying to figure out what to do after they got the news.
They considered alternative treatments, and Duane pointed out to his wife that chemo was bound to do her more harm than good since there's no guarantee it will work.
He said:
"If it kills the cancer, or stops it, it will kill other portions of your body. So you can either have a quality of life or what? Quantity?"
Beth chose quality and decided not to undergo chemo, which she admitted made her feel bad. The deceased decided to find something else, and she made peace with the fact that either her new treatment plan works, or it doesn't.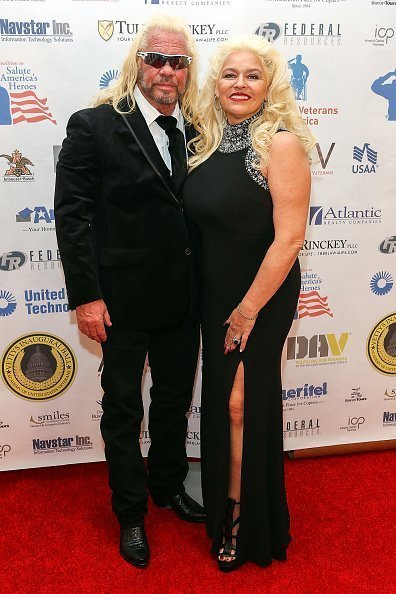 Duane 'Dog the Bounty Hunter" Chapman and Beth Chapman attend the Vettys Presidential Inaugural Ball | Photo: Getty Images
IT DIDN'T WORK
The treatment plan didn't work, and the reality TV star passed away on June 26, at the age of 51. In the episode the week before her demise, Duane had a heartfelt discussion with the deceased's best friend, Rainy Robinson.
The discussion took place before Beth got the news of her zero chance of survival, and the "Dog the Bounty Hunter" star told Robinson that he does not think his wife will get the good news she's expecting to hear.
He added that the deceased might not go to the appointment she made with her doctor, and her friend acknowledged that it's hard to trust the process, when there are no certainties.
Beth's death shook her family, and Duane and those she left behind are still trying to get used to a life without their matriarch.
DMW continues to air on WGN America on Wednesday by 9/8c, and fans will continue to find out how Beth lived out her last days on the hunt.
Please fill in your e-mail so we can share with you our top stories!