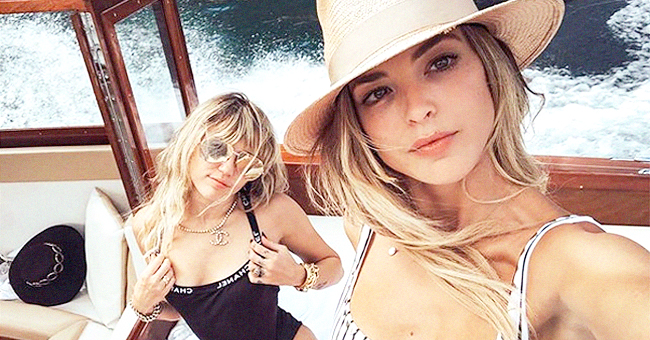 instagram.com/kaitlynn
'Wrecking Ball' Singer Miley Cyrus Reveals She's Back in the Studio Following Kaitlynn Carter Split
Miley Cyrus is feeling inspired to get back to the studio and make some music, despite her recent split from Kaitlynn Carter.
Miley Cyrus is feeling a lot of inspiration despite the end of her relationship with Kaitlynn Carter. In a new Twitter post, the singer dressed in a white T-shirt, while sitting in a studio, wrote,
"Back in the yo! I am so [expletive] inspired right now."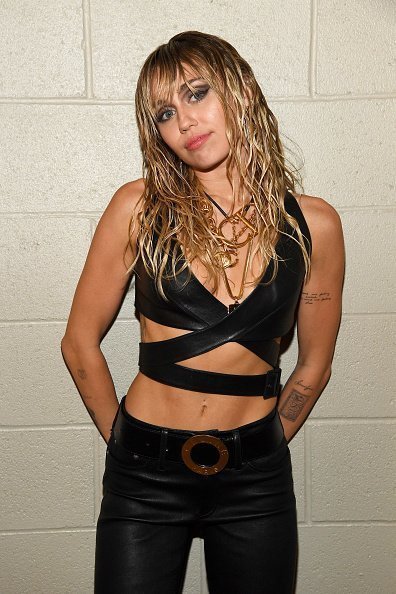 Miley Cyrus posing backstage during the 2019 iHeartRadio Music Festival in Las Vegas, Nevada.| Photo: Getty Images
All they ask for is to be cared for in exchange for loyalty, reliability, and faithfulness.
Miley is excited to make new music, and not even her breakup with Kaitlynn can put a damper on her mood. The two started dating in August after they broke up with their respective husbands. The "Wrecking Ball" singer, was married to Liam Hemsworth, and the "The Hills: New Beginnings" star to Brody Jenner.
Days earlier, Miley, who has made it clear that she wants to take time for herself, shared a post on her Instagram stories about love, relationships, and commitments.
In the post, she snuggled close to her two "Stinky dogs," and wrote the words,
"… the best part about animals is that they can care less about the details [of relationships]. They live by the golden rule — love, and be loved. All they ask for is to be cared for in exchange for loyalty, reliability, and faithfulness."
Goodbyes are never easy
The singer has surrounded herself with those she feels loves her this way, and that's her family. To overcome her recent relationship dramas, she went on an all-girls getaway with her mom, Tish Cyrus, and older sister, Brandi Cyrus.
The three went away to Antelope Canyon, in Page, Arizona, and during the trip, Miley shared a swimsuit photo with the message,
"Goodbyes are never easy."
The "Mother's Daughter," singer might have found it hard to say goodbye to what she had with Kaitlynn, but it didn't stop her from having fun with her mom, and sister. The trio took part in a lot of outdoor activities, including Kayaking.
While on the trip, the "We Can't Stop," singer wrote on social media that her mom called her a "Bratty millennial," for staying indoors, playing with her phone, and missing out on a beautiful sunset.
Miley is back from her trip, ready to make new music, and her fans can expect something phenomenal.
Please fill in your e-mail so we can share with you our top stories!