'Kate Plus 8' Star Kate Gosselin Shares Photos from Last Dinner with Twins Mady and Cara before They Head to College
Soon after her ex-husband openly critiqued her for being a terrible parent, American reality star, Kate Gosselin takes to social media to declare pride in her twin daughters as they leave for college.  
Kate and her children dined together before her twin daughters, Cara and Mady, made it off to school. Going by her decision to share the moment with fans via Instagram, it was an emotional affair.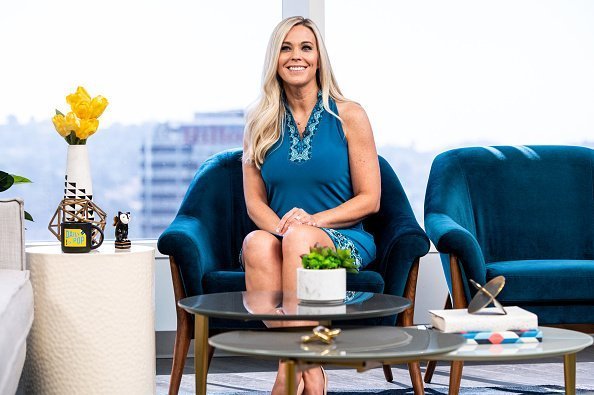 The acclaimed television personality was emotional as she shared a photo of their family's dining table set for dinner with the plates already filled with veggies showing that the picture was taken right before the Gosselins sat to eat. 
She wrote:
"Table setting for last dinner at home ... then off to college for Cara and Mady. How'd that happen SO fast?! So sad. So proud. #KatePlus8 on @tlc."
Although the dining table is empty, Kate's heartfelt message makes the picture a very emotional one, and fans reacted as such. 
It is, however, not the only one she shared as she also posted a picture of the twin girls. Cara and Mady looking beautiful and relaxed as they smiled for the snap. 
They posed for the picture sitting and holding onto large cardboard signs that had each of their names boldly written on it. The heartwarming snap is also accompanied by an affectionate declaration of love and care from their doting mother. 
What seems more important, however, is that it appears that Kate has responded to her ex-husband, Jon, who had only recently criticized her for doing a terrible job at parenting their kids. 
Kate wrote as she concluded the caption:
"I cannot wait to see what lies ahead for each of them once they get away from those who have tried to destroy them versus protect them! #KatePlus8 @tlc."
Kate's new Instagram update comes just two weeks after Jon decided to publicly shame her for not allowing their children to learn the social skills needed to survive outside of their home.
Jon's words, which also hint at Kate's dictatorial rules, seem nearly unbelievable as a new episode of the family's reality series, "Kate Plus 8," features the mother of eight struggling to come to terms with Cara and Mady's impending absence from home.
Coupled with her daughter Hannah's choice to now live with Jon, it has reportedly been a "hard time" for the gorgeous entertainer.