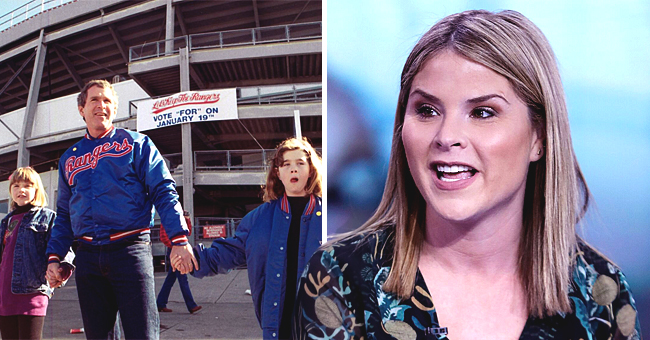 images instagram.com/jennabhager
'Today' Co-Host Jenna Bush Hager Shares Sweet Old Photo of Dad George Bush & Twin Sister Barbara outside a Stadium
Jenna Bush Hager reminisces about her family's passion for baseball with a picture from her childhood of her father and twin sister standing outside of Globe Life Park.
Jenna Bush Hager was feeling a little nostalgic this week. The "Today Show" co-host dug through some old pictures to find one of her family's favorite pastime; watching baseball. Reflecting on her childhood she shares:
"Although I'm back home, my heart is still in Texas. I was surprised how emotional it was to take Mila to her first game (the last game in the stadium her Jefe helped build) but then I saw this picture."
In the picture her family are hands and she standing outside the Globe Life Park, with her twin sister, Barbara Pierce Bush and her father, former U.S President, George W. Bush. She continues:
"This was my childhood: my parents brought us to almost every game. Baseball meant family. It meant slow evenings under the stars, bubble gum and conversations about everything and nothing. How lucky we were. How lucky I am."
In the second image in her post, she shares the picture she took of Mila's at her first professional baseball game.
Earlier in the week she shared pictures from Mila's first baseball game, Jenna explains:
"Sweetest first baseball game for Mila—last game in the stadium that for the last 26 years brought us so many memories. I was Mila's age when my dad first started working for the Rangers, taught me to keep score and under these Texas stars we met some dear friends."
Since giving birth to her third child, a son, Henry "Hal" Hager in August, Jenna is making the best of her maternity leave and spending time with her family.
Visiting her parents is Texas gave the mother of three some well needed bonding time with their latest addition.
It is reported, before President Bush was elected as governor of Texas, in 1994, he was the managing general partner of the Rangers. As a result, baseball was an important pastime for the Bush family.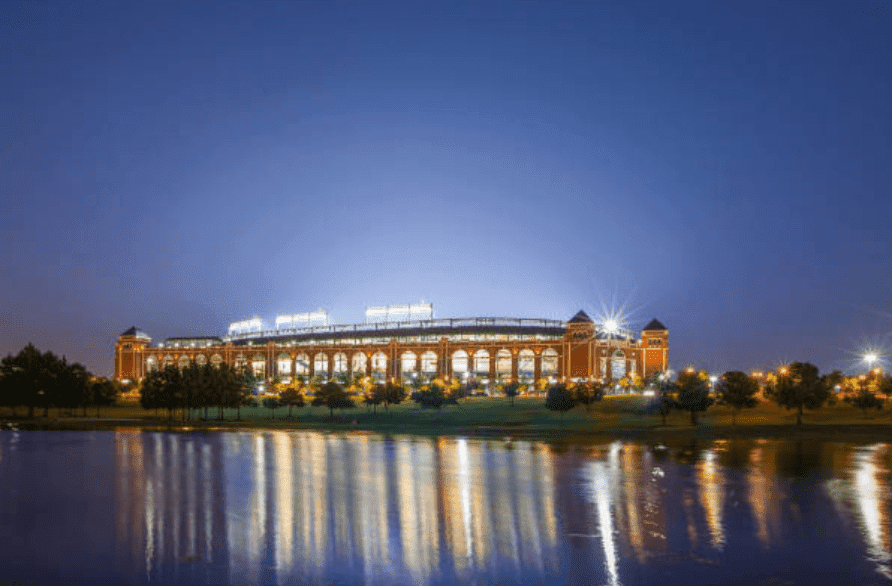 Globe Life Park stadium from a river bed, showing the lights shining bright, at Ballpark in Arlington, Texas | Source: Getty Images
Mila's first game is particularly special to Jenna because "The Texas Rangers" have been in the process of constructing a new stadium, across the street from the original stadium. The old one, which she shared so many memories in will no longer host games.
Globe Life Park had been the Texas Rangers stadium for 30 years. Over the weekend the team played their final game at the stadium.