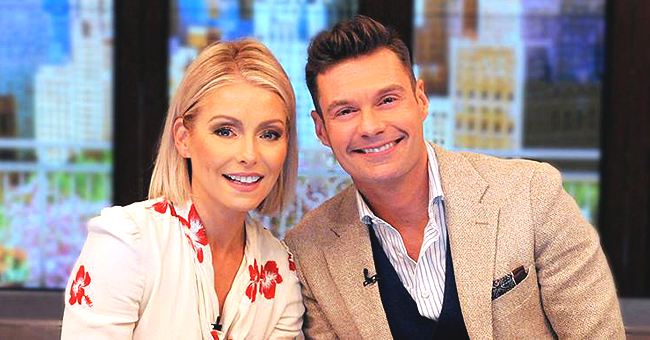 facebook.com/Live with Kelly and Ryan
Connecticut Toddlers Eat Cake While Posing for Adorable 'Live with Kelly and Ryan'-Inspired Photoshoot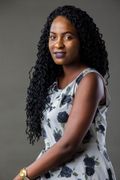 A Connecticut based photographer shared a photo series of a miniature version of Kelly and Ryan in a "Live with Kelly and Ryan" themed shoot, and the toddlers looked all shades of adorable.
Kelly Ripa and Ryan Seacrest have found themselves a competition, and adorable ones at that!
On Monday, Connecticut based photographer, Ute Cowan of Ute-Christin Photography shared a series of photos of two cute kids in a staged "Live with Kelly and Ryan" themed photoshoot, as revealed by PEOPLE.
In the pictures, the two toddlers dressed as Kelly Ripa, and Ryan Seacrest and munched on mini cakes, which looked just like the show's signature coffee mugs.
The photographer shared the gorgeous snapshots on Twitter and revealed how much of a huge fan she is of the show. She wrote:
"One of my favorite talk shows, been there a few times to watch it live, even flew to LA once to watch it there, so of course they had to be made into a cake smash!"
Ute switched up the pictures as the children got dirty dipping their hands into the cake. She paid attention to every single detail, and the background of the shoot was just like that of the original show.
The adorable photos went viral, and in an interview with the USA Today, the photographer said she decided to set up the shoot to show her love for the daytime talk show.
This isn't her first time imitating her favorite show as the creative photographer recently had an Ellen DeGeneres themed shoot too.
Kelly Ripa, who turned 49 on Wednesday, shared a picture from the photo series as she acknowledged her love for carbs in a video uploaded on the show's Instagram for the celebration of her 49th birthday.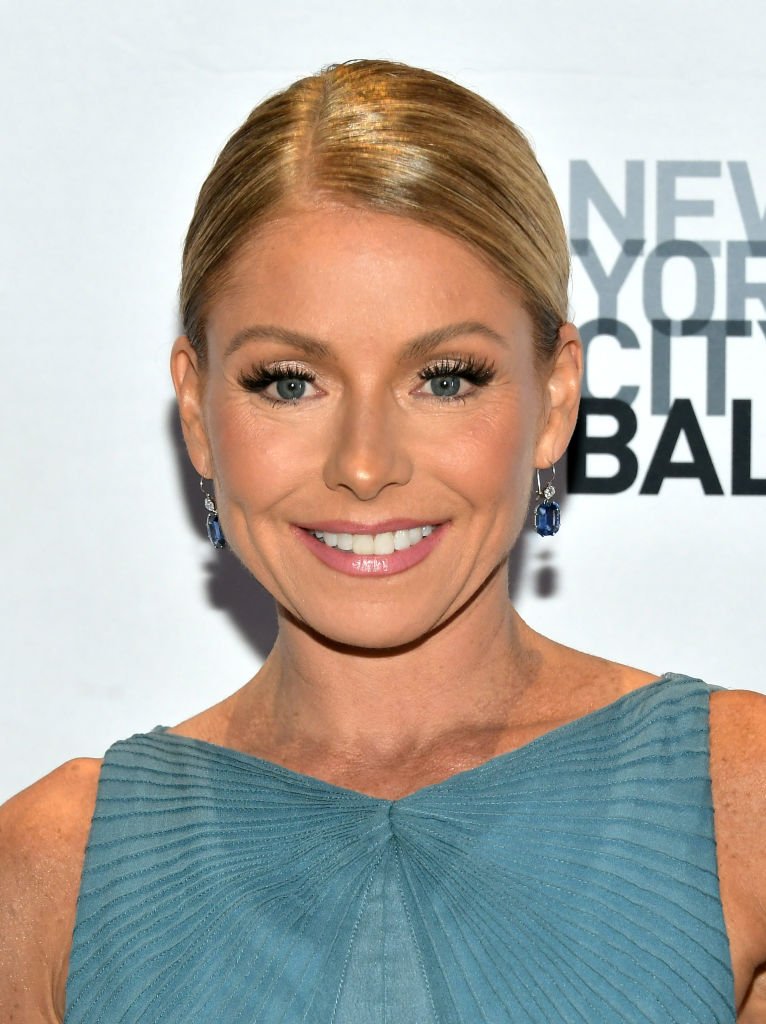 Kelly Ripa attends the 8th Annual New York City Ballet Fall Fashion Gala. | Source: Getty Images
The talk show host gushed about the toddlers at the 3:50-minute mark, saying:
"These two kids, are adorable; we can all agree."
Recently, Ripa had to get a mammogram, and she talked about the horrors of the procedure on a segment of the show, PEOPLE reports.
Recounting the burdensome experience and the moment the woman was trying to get her in the machine, Kelly said:
"'And hold your breath. And breathe. And hold your breath again.' I'm like, 'Why am I a woman?' It's one of those things that I go, 'There's got to be a different way to figure this process out.'"
Thankfully, all that is behind her now.
Please fill in your e-mail so we can share with you our top stories!