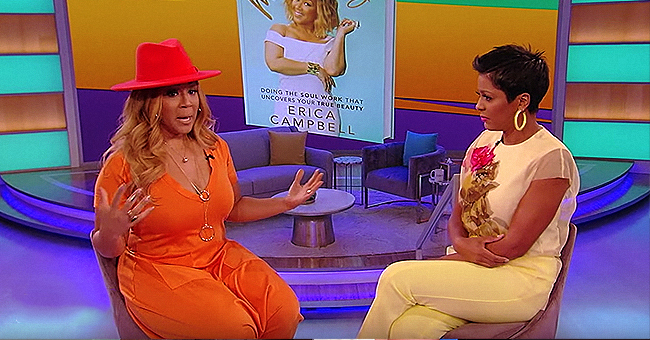 Youtube/Tamron Hall Show
Erica Campbell of Mary Mary Gets Candid about Forgiving Her Husband's Infidelity on 'the Tamron Hall Show'

Erica Campbell recently opened up about how she forgave her husband, record producer and ordained Minister Warryn Campbell, for cheating on her.
The gospel artist was on Tuesday's episode of 'The Tamron Hall Show' to promote her new book "More Than Pretty" when Hall brought up the subject of marriage.
Erica & Warryn Campbell at SiriusXM Radio in Washington, DC. on Nov. 1, 2018 | Photo: Getty Images
"In your marriage, you had to put in even more work when your husband came to you with a confession. What did he tell you?" Hall asked.
Erica, 47, recalled:
"He told me that he had been unfaithful and he told me that it had been years back and he thought that if he just stopped and just kept moving forward, it would be fine. And he said he didn't have peace and he couldn't rest, and so we talked about it."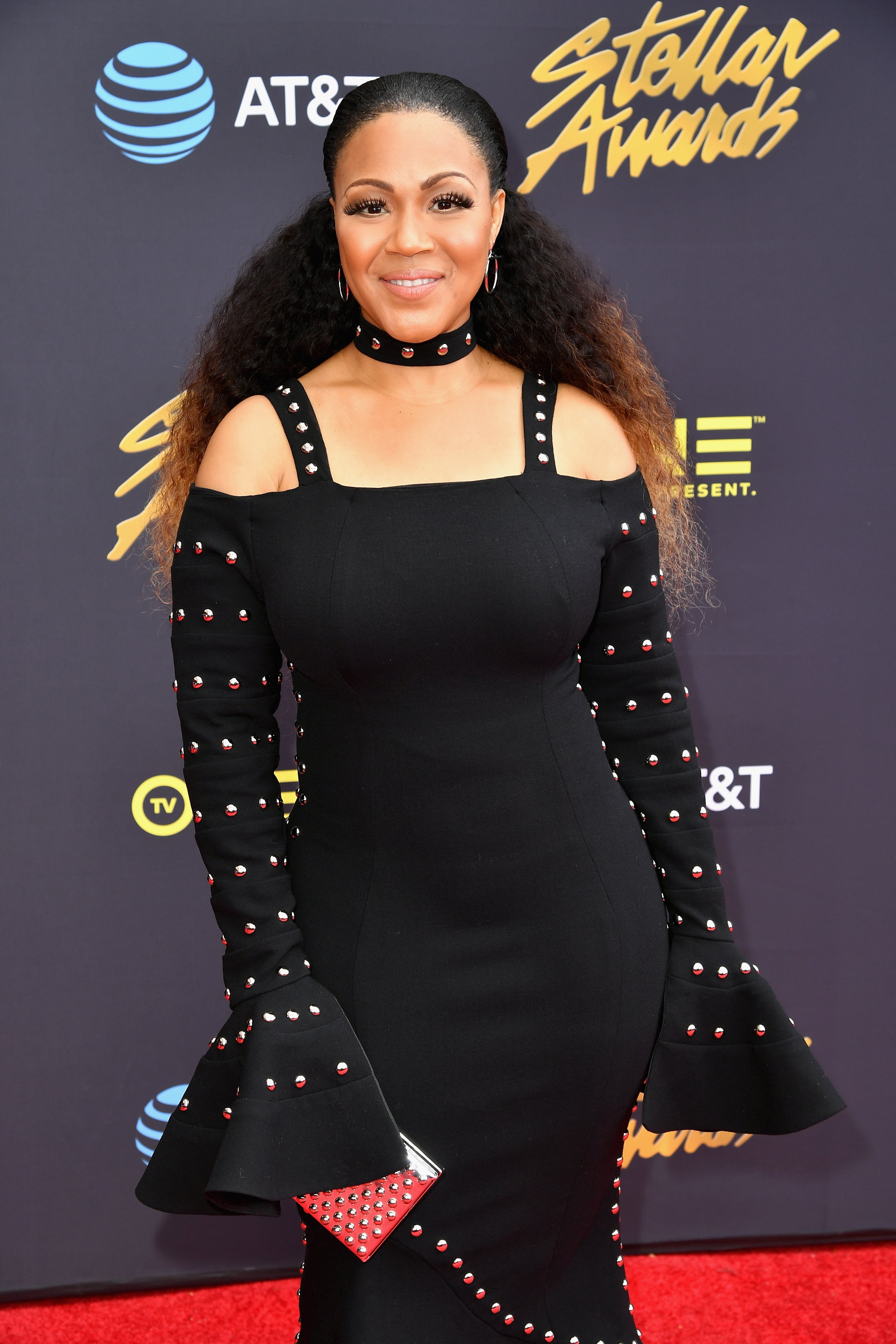 Erica Campbell at the Stellar Gospel Music Awards in Las Vegas, Nevada on Mar. 25, 2017 | Photo: Getty Images
THE AFTERMATH
The one-half of gospel singing duo Mary Mary revealed she suspected Warryn's infidelity before his confession, but because she had no proof, she let it go.
Erica admitted that after Warryn told her he cheated, things "got dark," and she was ready to give up on the marriage in anger. It was her faith, she revealed, that made the difference.
CHOOSING FORGIVENESS
"I began to think about my commitment and what I said to God, and how I said for better or for worse," she said, adding:
"I really began to think about [Warryn]. I asked myself 'Is he a mistake or did he make a mistake?' And I believe he was a good man that made a mistake."
THE PROCESS
The "I Luh God" singer said restoring their marriage involved going to therapy and hashing out issues with their bishop. The process, according to the Grammy winner, helped reveal some of the actions that hurt their marriage.
Erica explained that while Warryn was "irresponsible and selfish," she was "consumed" with her career and ignored him when he needed her.
THE RESULT
Erica said the experience helped them to be more open with each other. "Now, we've gotten to the point where we're honest. We're in an amazing place now."
While Erica is willing to speak about Warryn's infidelity today, that wasn't the case in 2014 when fans of the reality series "Mary Mary" wondered if that was the case.
LIP-SEALED AT FIRST
The now-canceled WeTV show followed the lives and families of Erica and her sister Tina (second half of music duo "Mary Mary"), and one of the storylines explored was the infidelity of Tina's husband, Teddy Campbell.
Erica dropped hints at the time, saying she understood how her sister felt, but in later interviews, the singer tried to throw fans off by pointing out that it could have been either her or Warryn who cheated.
OPENING UP
Thankfully, Erica is now more open, not only with fans but also with her husband. Last year, after almost two decades of being married, she finally told Warryn in an episode of the reality series "We're The Campbells," that she once tried to commit suicide as a child.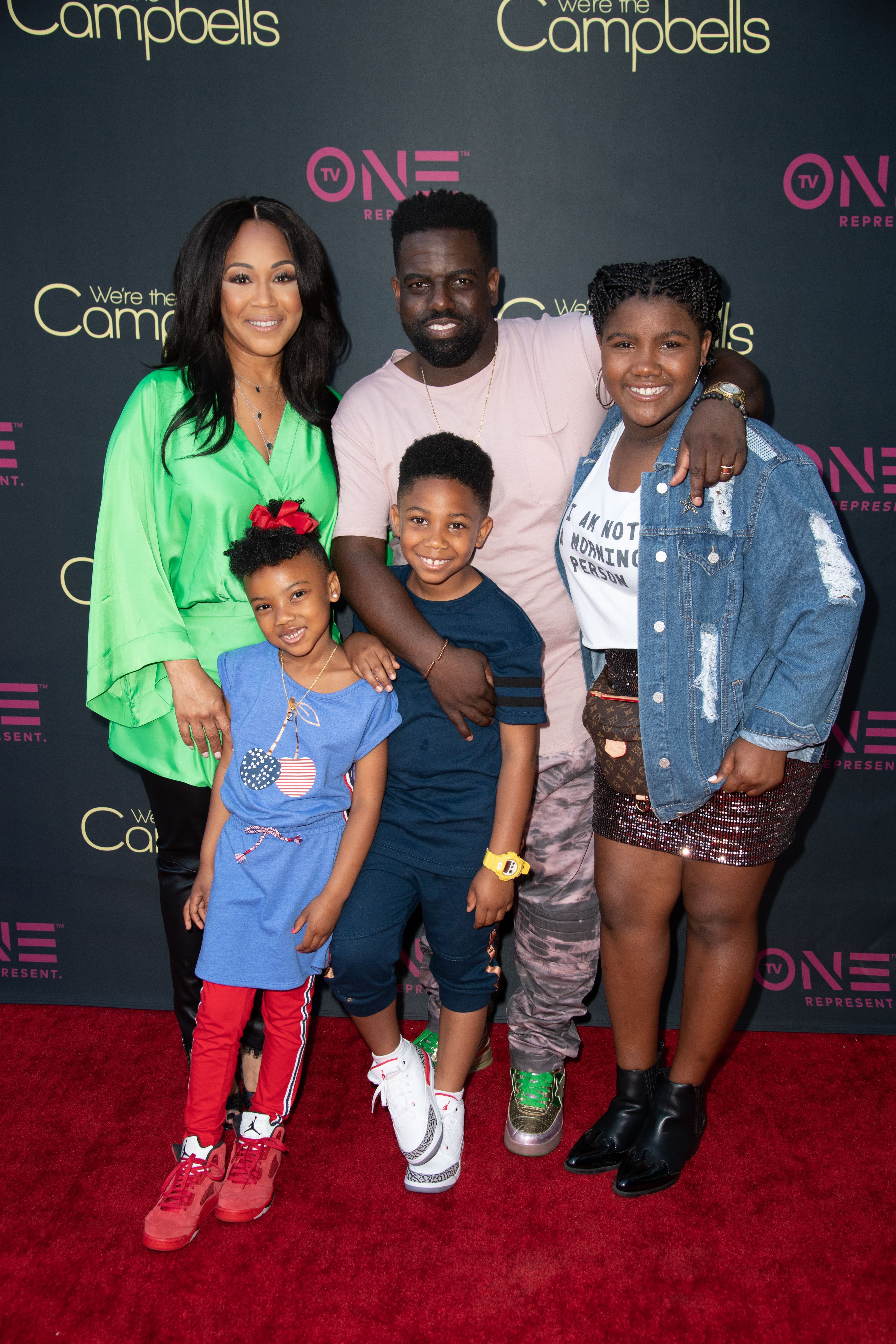 Erica & Warryn Campbell with their kids at "We're The Campbells" Special Screening in California on June 11, 2018 | Photo: Getty Images
"Now I know that it was the enemy trying to take my life even as a young girl," Erica said. "I don't think I've ever told anybody or shared that with anybody."
Erica and Warry tied the knot in 2001 and have three children: daughters Krista and Zaya, and son Warryn III.
Please fill in your e-mail so we can share with you our top stories!