Melanie Griffith Honors Her Two Grownup Sons with a Sweet Photo
Melanie Griffith's sons Jesse Johnson and Alexander Bauer are known for their rugged good looks. Melanie recently showed off her boys on social media.
Actress, Melanie Griffith is a proud mother. She is a firm supporter of her children and regularly shows off one of them.
She recently took to social media to show off her two sons who usually remain out of the public eye. The pair immediately caught the eye of fans.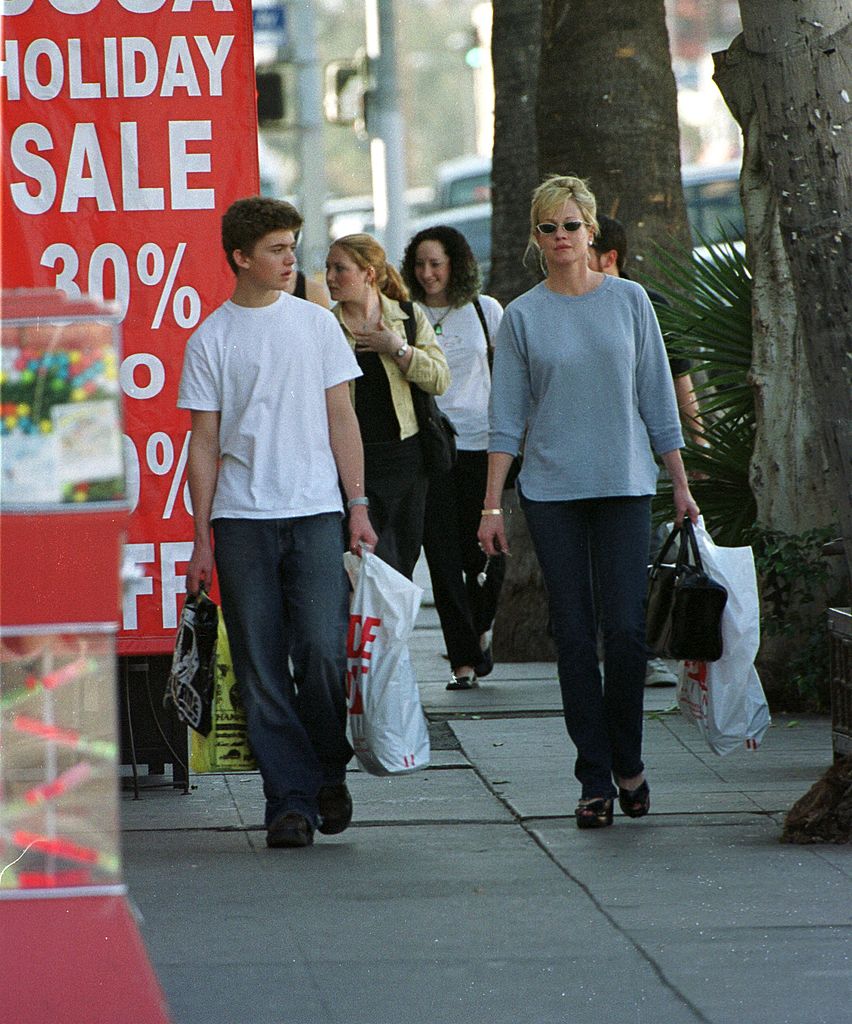 The 60-year-old movie star is usually spotted with her equally famous daughter, "Fifty Shades" star Dakota Johnson. Her sons have managed to remain under the radar.
However, over the weekend, the star decided to treat fans to a rare glimpse of her two boys. The picture of Jesse, who is actually her ex Don Johnson's son with Patti D'Arbanville and her son with Stephen Bauer, Alexander Bauer left fans stunned.
"My ever so wonderful, amazing and ruggedly handsome sons!" wrote Melanie in the caption.
In the black and white picture, the boys were seen in the kitchen. They both wore matching black beanies and smirked at the camera.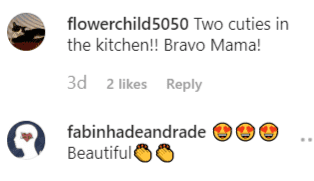 Fans were completely blown away by the stunning picture. The post gathered more than seven thousand likes and fans flooded the comments section.
"Handsome boy of yours. What a woman and a mother. Lucky you had them young and can see them now all grown up and I can see you made them with lots of Love," commented one fan.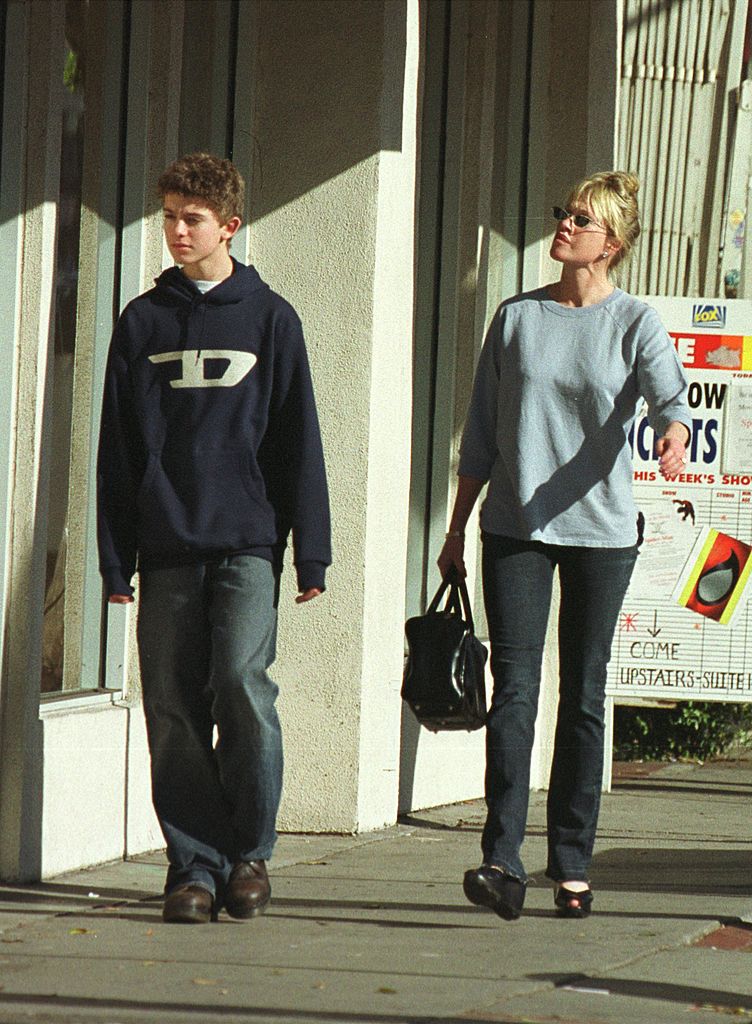 Even though her stepson, Jesse remains relatively under the radar, he is also an actor. He is best known for his work in the "Twin Peaks" revival and the CBS hit show "NCIS." 
Besides her boys, Griffith also shares her daughter Stella, 22, with her ex-husband Antonio Banderas who she was married to for years as well as her daughter Dakota Johnson, 29, with actor Don Johnson.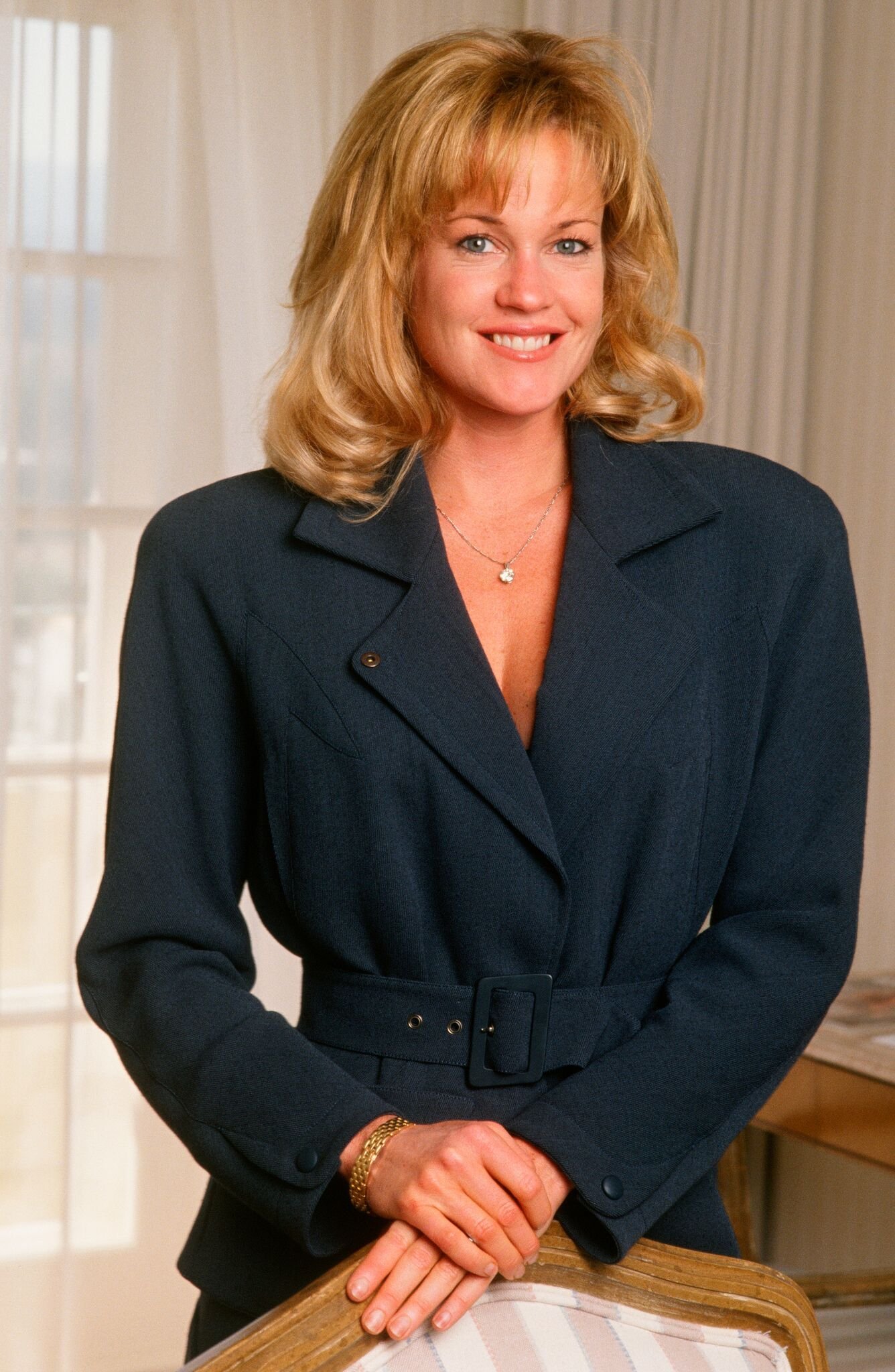 "I am not married with Melanie anymore, but she is my family," Banderas once said about his ex-wife. "She is probably one of my best friends, if not the best friend that I have. My family is there, Dakota [Johnson], Little Estella and Alexander."