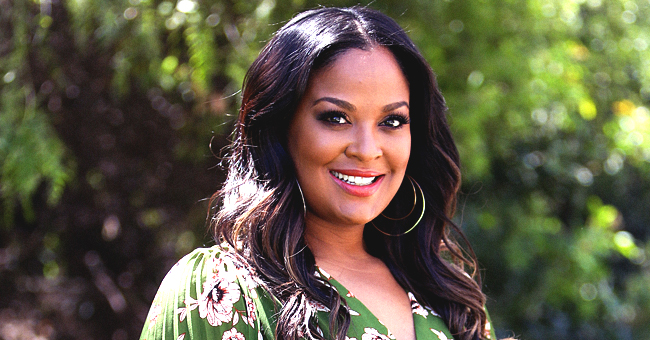 Getty images
'Masked Singer' Unveils Third Celebrity Contestant Who Was under the Panda Mask
Famous reality singing competition "The Masked Singer" has reportedly unveiled the identity of one of the singers as she gets evicted from the show.
The "Masked Singer" team has taken to Twitter to reveal the voice behind the contestant disguised as a Panda. They did this by sharing a short video which starts by alerting the viewer that it will be a spoiler.
The short clip features the audience and judges chanting that the disguised singer removes the mask and voila, it appears to be the daughter of the greatest boxer of all time, Muhammad Ali. The video was captioned,
"That was AMAZING! Are you just as shocked as the panel, or did you totally call # PandaMask's identity? #TheMaskedSinger."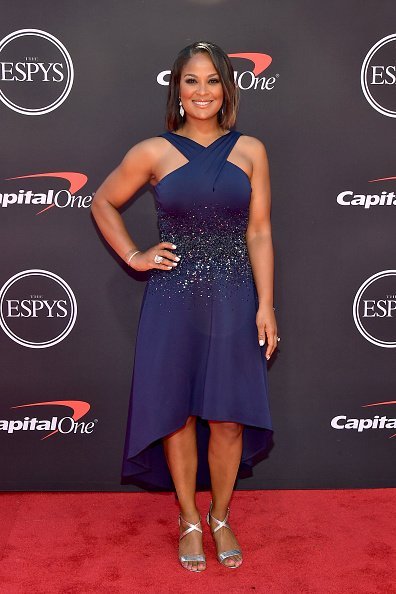 Laila Ali at The 2019 ESPYs on July 10, 2019 | Photo: Getty Images
Laila Ali is an author, a retired athlete and now, a one-time competitor in "The Masked Singer." The athlete's deep voice is one that has earned her numerous fans far and wide, but it has been very hard for listeners to predict her identity.
Just before her identity was unveiled, the judges were allowed to guess who the Panda could be.
Melissa McCarthy guessed it was Wanda Sykes, Jeong thought it was Latifah, Robin Thicke suggested it was Loni Love, and Scherzinger suggested it was Venus Williams.
It was an apparent failure for the judges, but some fans as observed on Twitter, revealed they were able to make the right guess.
Via the comments section of the shows new tweet, netizens proudly aired joy that they had been able to predict that it was indeed Laila behind the panda mask.
One such fan, @lexisdanielle21, commented:
"Called it! When she said papa bear and saying match and then hearing her sing with the deep voice she has, I figured it out before my husband."
Another @Ivellise2 said,
"I knew it!!!! I called it after she sang the first song. I knew it!!"
The reveal comes just two weeks into the second season of "The Masked Singer." It follows Laila's loss after competing with the flamingo, and while the stunning performer labeled the loss heartbreaking, she expressed a longing to watch the other contestants get unveiled.
"I will say, this is the first time I've ever lost something like this, so my heart, yeah … It was very humbling, but it's been fun," Laila said.
Fans finally got to watch the second season of "The Masked Singer" after so much teasing from the producers.
People reports that "The Masked Singer Super Sneak Peek" included an introduction to the costumes for the hit Fox series' second season, as well as the return of season 1 champion T-Pain, a.k.a the Monster to the stage.
The Masked Singer continues to air on Wednesdays (8 p.m. ET) on Fox.
Please fill in your e-mail so we can share with you our top stories!