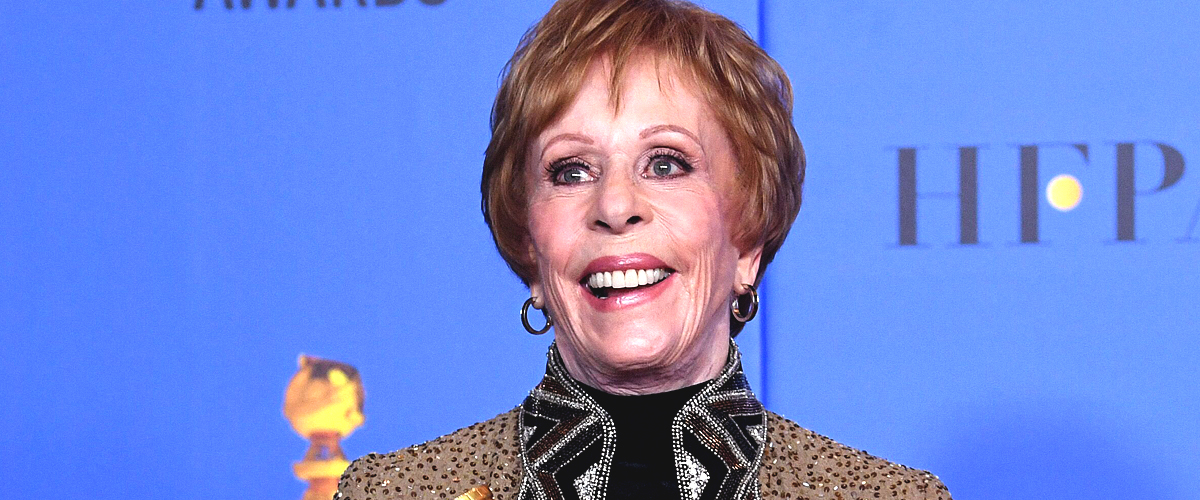 GettyImages
Carol Burnett Once Admitted She Was a Con Artist before Landing Her Famous Variety Show on CBS
Carol Burnett's career in the entertainment industry spans over seven decades, and she's better known for the variety show "The Carol Burnett's Show." However, before turning into an icon, Carol had to do some odd jobs, including coning people in New York.
Carol Burnett is considered a trailblazer for women in variety shows in American television.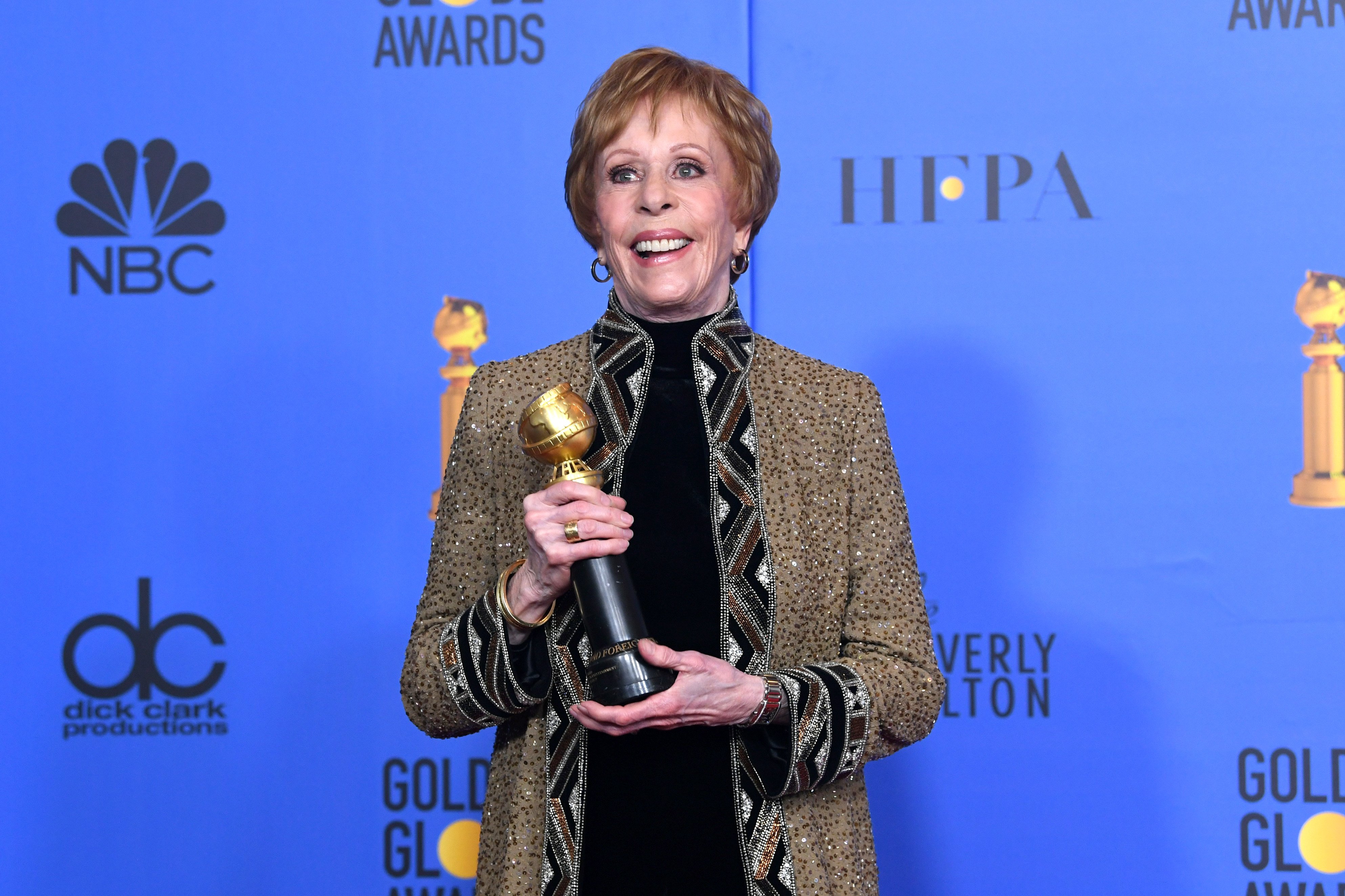 Carol Burnett at the 76th Annual Golden Globe Awards on January 6, 2019 | Photo: GettyImages
Her show, which initially aired on CBS in 1967, was the first of its kind to be hosted by a woman, and it has the power to attract major audiences even to this day with its reruns and TV specials.
Burnett, 86, has expanded her career beyond comedy, taking on some dramatic roles on TV and even appearing on talk shows and game shows in the past years.
Making her break in the entertainment industry wasn't easy, and before becoming a star, Burnett had to come up with quick and smart ways to earn some money and make end meets. Here's her story.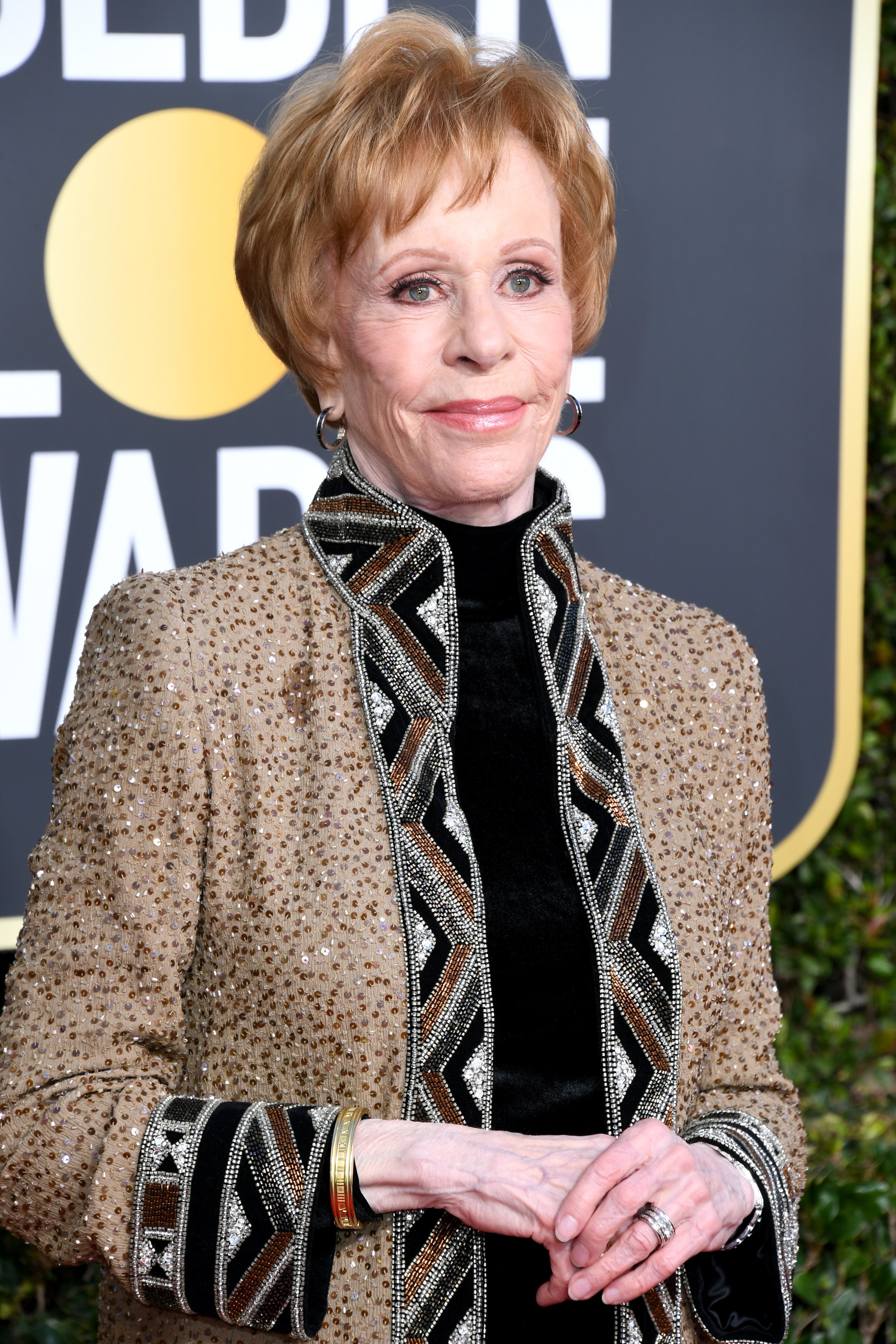 Carol Burnett at the 76th Annual Golden Globe Awards on January 6, 2019 | Photo: GettyImages
Carol's beginnings
Born in San Antonio, Texas, on April 26, 1933, Carol Burnett grew up in a dysfunctional family with alcoholic parents and ended up moving with her grandmother to Hollywood, California.
Burnett graduated from Hollywood High School in 1951 and was admitted to UCLA. However, she didn't have money to pay for tuition.
Until one day, she received an envelope in her mailbox with the money she needed for her education. "I still don't know who it was," Burnett told People of her anonymous benefactor. "But I got to go to UCLA."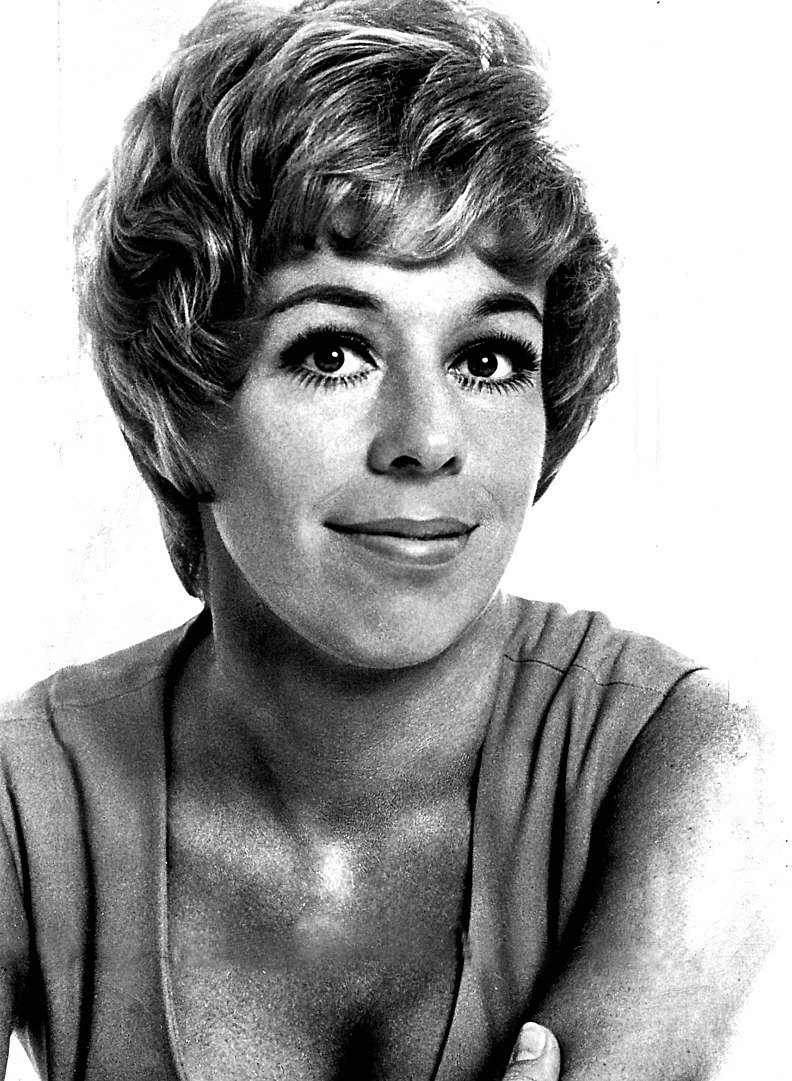 Publicity photo of Carol Burnett in 1974 | Photo: Wikimedia Commons Images
At UCLA, Carol enrolled in the journalism program but later switched to theater arts and English, as she wanted to become a playwright writer.
However, the program demanded Burnett to take an acting class, which she took without expectations.
"I wasn't really ready to do the acting thing, but I had no choice," she told The Star.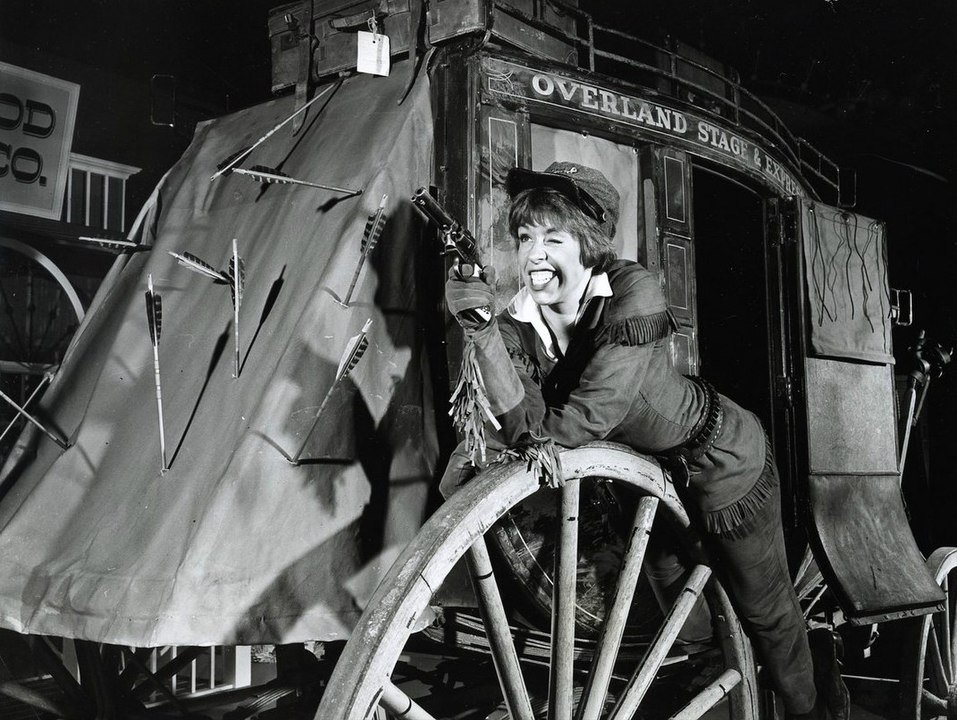 Carol Burnett as Calamity Jane from a television special in 1963 | Photo: Wikimedia Commons Images
The laughs that changed everything
On the first show she did in front of an audience, Carol played a hillbilly girl.
"Don't ask me why, but when we were in front of the audience, I suddenly decided I was going to stretch out all my words, and my first line came out `I'm baaaaaaaack!'" she recalled of the moment.
The audience's response would change Burnett's life forever.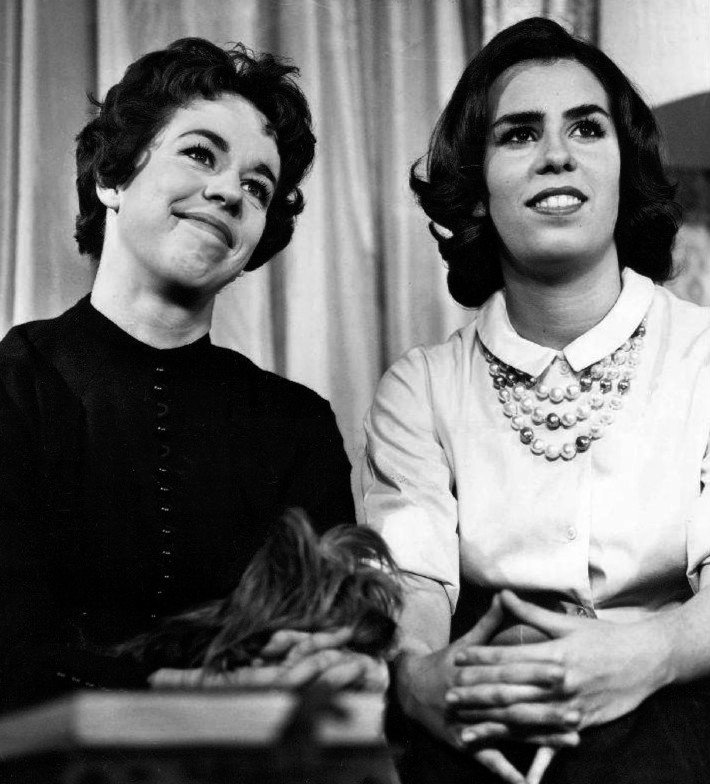 Carol Burnett and sister Chrissie on 'Person to Person,' 1961 | Photo: Wikimedia Commons Images
"They laughed, and it felt great," she said. And continued:
"All of a sudden, after so much coldness and emptiness in my life, I knew the sensation of all that warmth wrapping around me. I had always been a quiet, shy, sad sort of girl, and then everything changed for me. You spend the rest of your life, hoping you'll hear a laugh that great again."
Soon after, Burnett earned recognition for her comedic and musical abilities in college productions.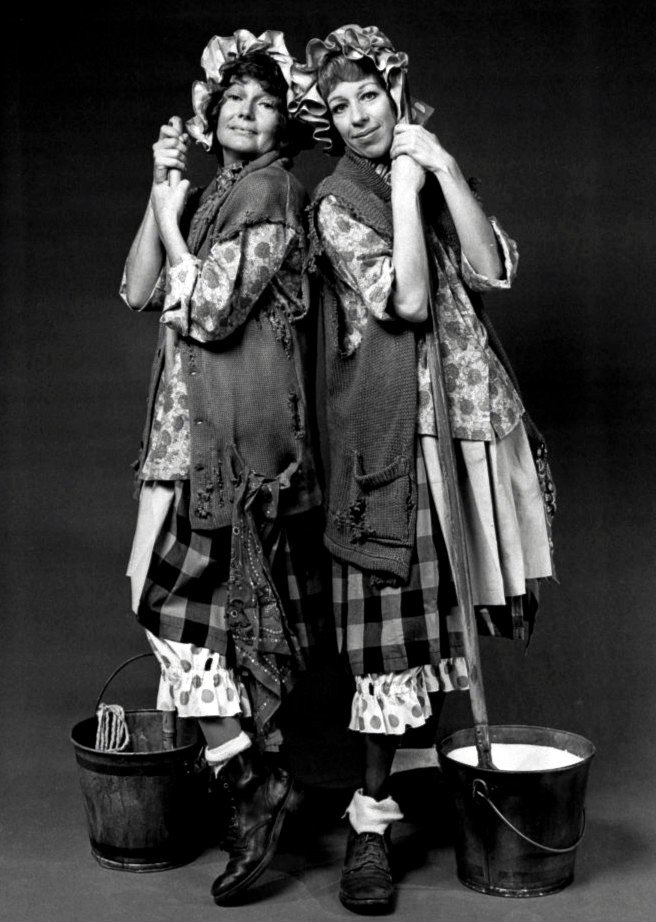 Rita Hayworth and Carol Burnett on 'The Carol Burnett Show,' 1971 | Wikimedia Commons Images
A helping hand
During her junior year, Carol performed with other students at a home party in San Diego.
After the show, a businessman and his wife approached Carol to compliment her performance and ask about her future.
Burnett explained she had aspirations of going to Broadway, but because she didn't have enough money, that dream was going to take some years. Then, the man offered Burnett and her future first husband, Don Saroyan, $1000 each to go to New York.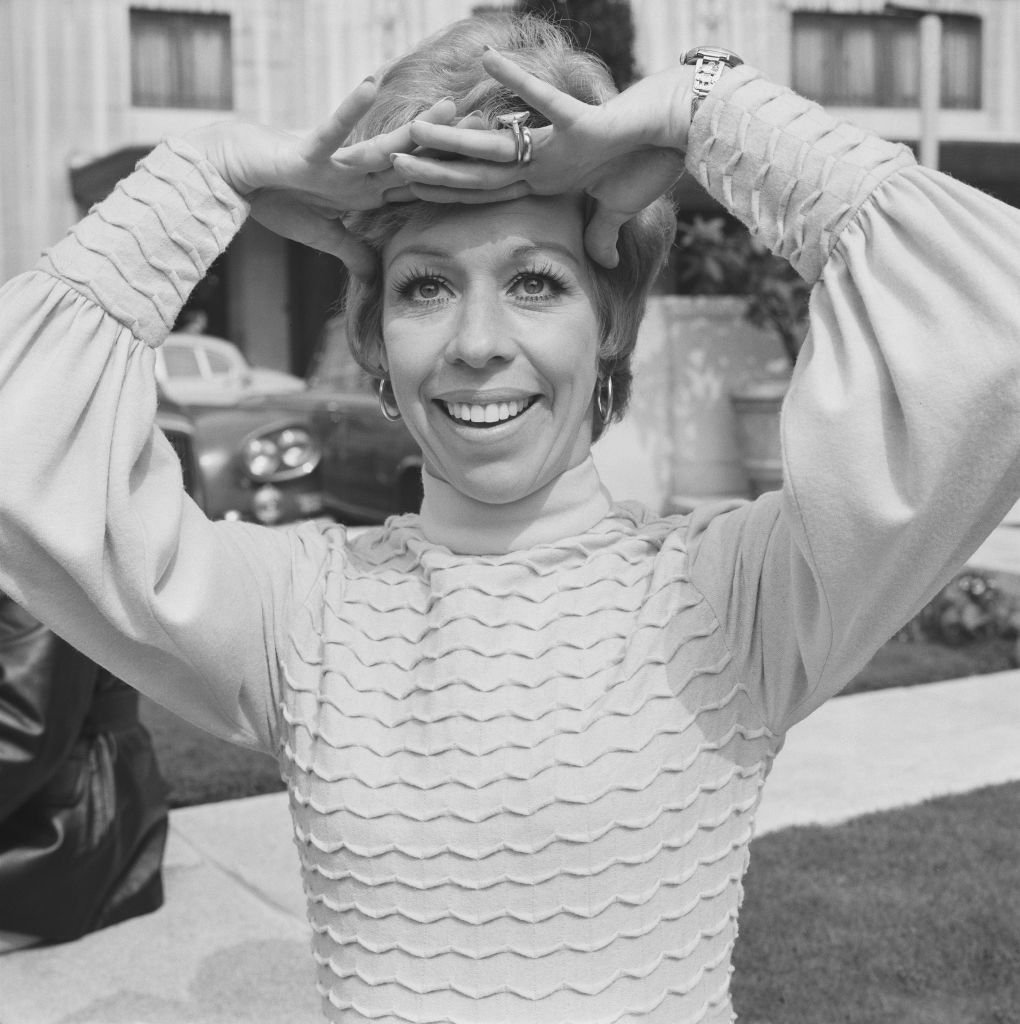 Carol Burnett stands outside the Dorchester Hotel in London on 14th May 1970. | Photo: GettyImages
He had a few conditions: they would return the money without interest in five years, they could never reveal his identity, and, if they succeeded, they would do the same for other aspiring artists.
"I promised I wouldn't [reveal his identity]," said Burnett, who has kept the secret ever since.
An actress becomes con-artist in New York City
After graduating, Burnett flew to New York but soon realized that achieving her dreams wasn't that easy.
She took several jobs during that first year, but it was during her stint as a hat-checker that Burnett developed her con-artist ways.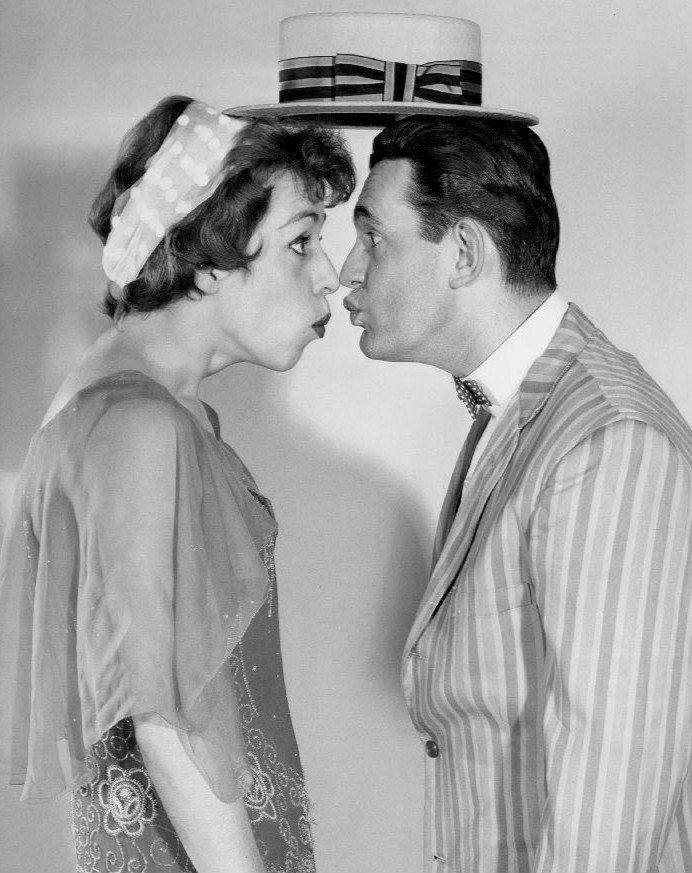 Burnett and Larry Blyden from The Garry Moore Show, 1960 | Photo: Wikimedia Commons Images
On a visit to "The Late Show with Stephen Colbert," Burnett recalled those days explaining that she was working as a hat-check girl at a ladies' tea room. "That's how bright I was," she joked. "Women don't check their hats."
The place was called Susan Palmer's Tea Room, and there was an oyster bar downstairs that was frequented by men. To get a tip, Burnett would stop the men that were going downstairs to check their coats.
And then she performed her tricks, as she explained:
"Then I would take a scissor… and you know the little thing in the back? The hand tab? I'd cut that off. And then I would resew it with another color thread. So, when they would come back up and ask for their coat, I would say, 'This was broken, but I fixed it for you.'"
Instead of getting a quarter, the men would tip Carol an extra dime. "I'd get 35¢ for that," she said with pride. "Yeah, I was a con artist."
Success finds its way
Luckily for Burnett, she didn't have to keep the scheme for too long.
After moving to the Rehearsal Club, a boarding house for aspiring actresses, Carol put on "The Rehearsal Club Revue," a talent show that opened the doors for her and the other girls.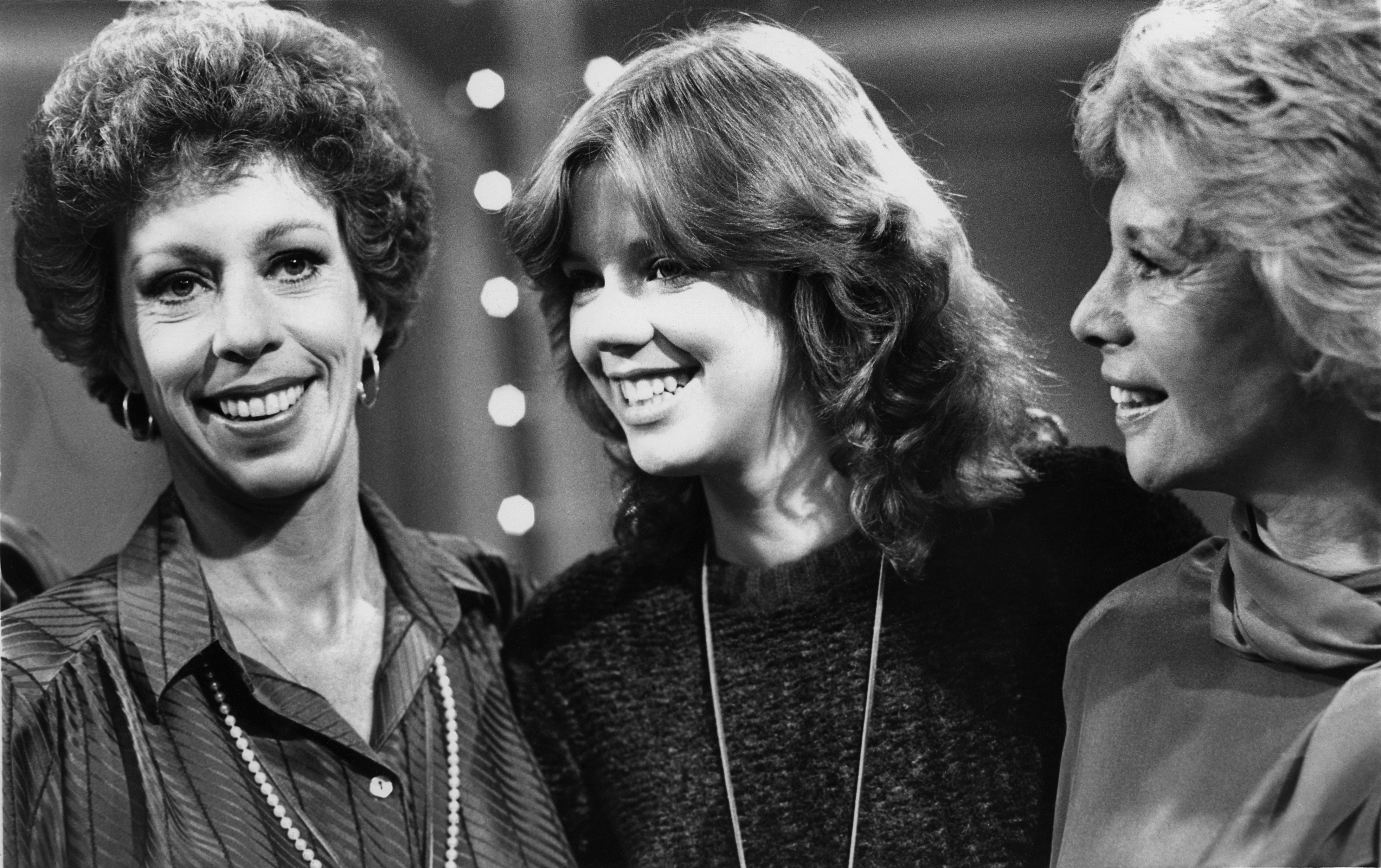 Carol Burnett, her daughter Carrie Hamilton and Dinah Shore on October 23, 1979 | Photo: GettyImages
Burnett landed some minor roles in "The Paul Winchell" and "Jerry Mahoney Show," and a few years later, did her Broadway debut on the musical "Once Upon a Mattress," for which she received a Tony Award nomination.
That same year, she became a regular on "The Garry Moore Show" after signing a brilliant contract that her agent negotiated with CBS.
The contract stipulated that within the first five years, Burnett had the power to ask the network for a variety show, and they couldn't say no. But when she did, she was met with resistance from the executives.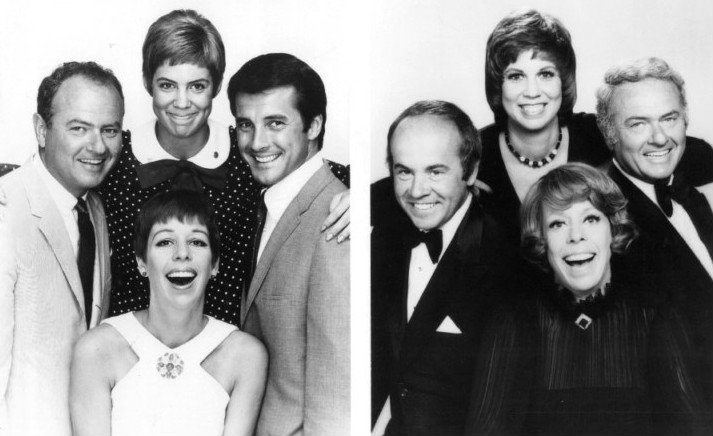 Publicity photo of the cast of The Carol Burnett Show. 1967 | Photo: Wikimedia Commons Images
They told her that variety shows were a "man's game" and offered her instead to the sitcom "Here's Agnes," but she refused it.
"I said, 'I don't want to be Agnes. I want to have a variety show with music and sketches and guest stars and a rep company,' and they had to put us on the air," Burnett recalled. "If I hadn't pushed that button, it wouldn't have happened."
Soon after, "The Carol Burnett Show" debuted, and the rest is history.
Please fill in your e-mail so we can share with you our top stories!