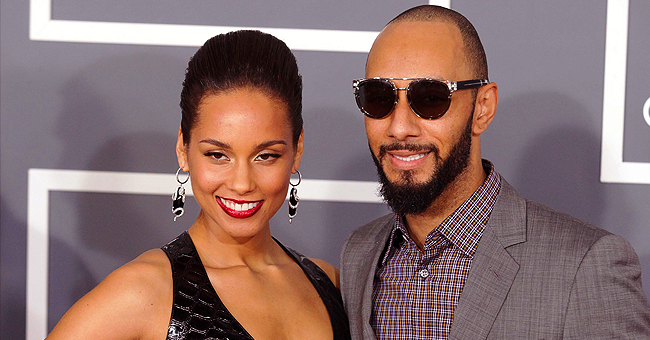 Shutterstock
Swizz Beatz's Sons Nasir and Kasseem Proudly Pose with Kanye West at a 'Jesus Is King' Listening Party

The sons of Alicia Keys' husband, Swizz Beatz, were one of the select few who got tickets to Kanye West's album listening party earlier this week, and the young men took to Instagram to show off a photo with the rapper.
Nasir, 18, is Swizz' son with ex-girlfriend Nicole Levy while the Kasseem, 12, is his son with ex-wife Mashonda Tifrere.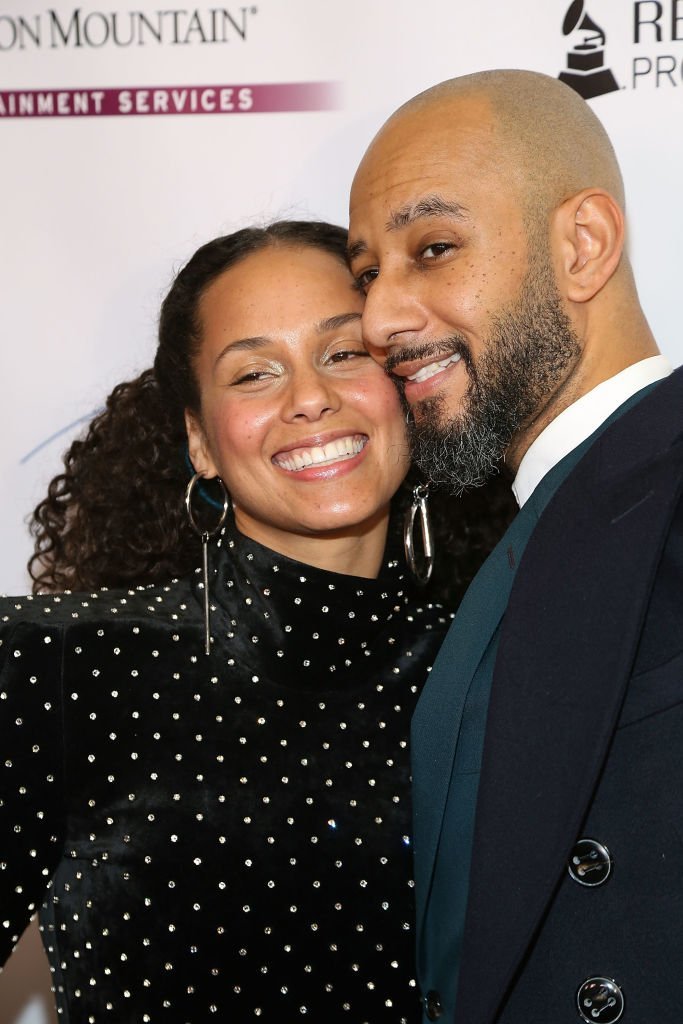 Alicia Keys & Swizz Beatz at a Grammys event in New York City on Jan. 25, 2018 | Photo: Getty Images
On Sunday, the brothers spent time at the "Jesus Is King" album listening party in New York and afterward posed for a picture with Kanye.
The pair reportedly started dating in 2008 while Swizz was still married to Mashonda, and that stirred controversy
Kasseem nailed the casual look in a black-and-white graphic hoodie, black shorts, and a hat while Nasir opted for an all-black ensemble.
Kanye, 42, also posed in the middle wearing a denim jacket and grey sweatpants. The "Yeezy" designer also had on dark oversized shades.
"It was a (sic) honor getting to listen to Jesus Is King yesterday with the legend Kanye West," Kasseem captioned the shot.
According to Vibe, Kanye's latest album is the rapper's attempt to bid secular music goodbye and embrace a renewed faith in God, and judging from their picture, Nasir and Kasseem are all for the rapper's new direction.
SWIZZ' FAMILY
The brothers are part of a blended family that includes Swizz and Alicia's sons; Egypt, 8, and Genesis, four. Swizz also has an 11-year-old daughter, Nicole, with another ex.
Swizz (real name Kasseem Dean) and Alicia's relationship has come a long way from when they first met many years ago as teenagers.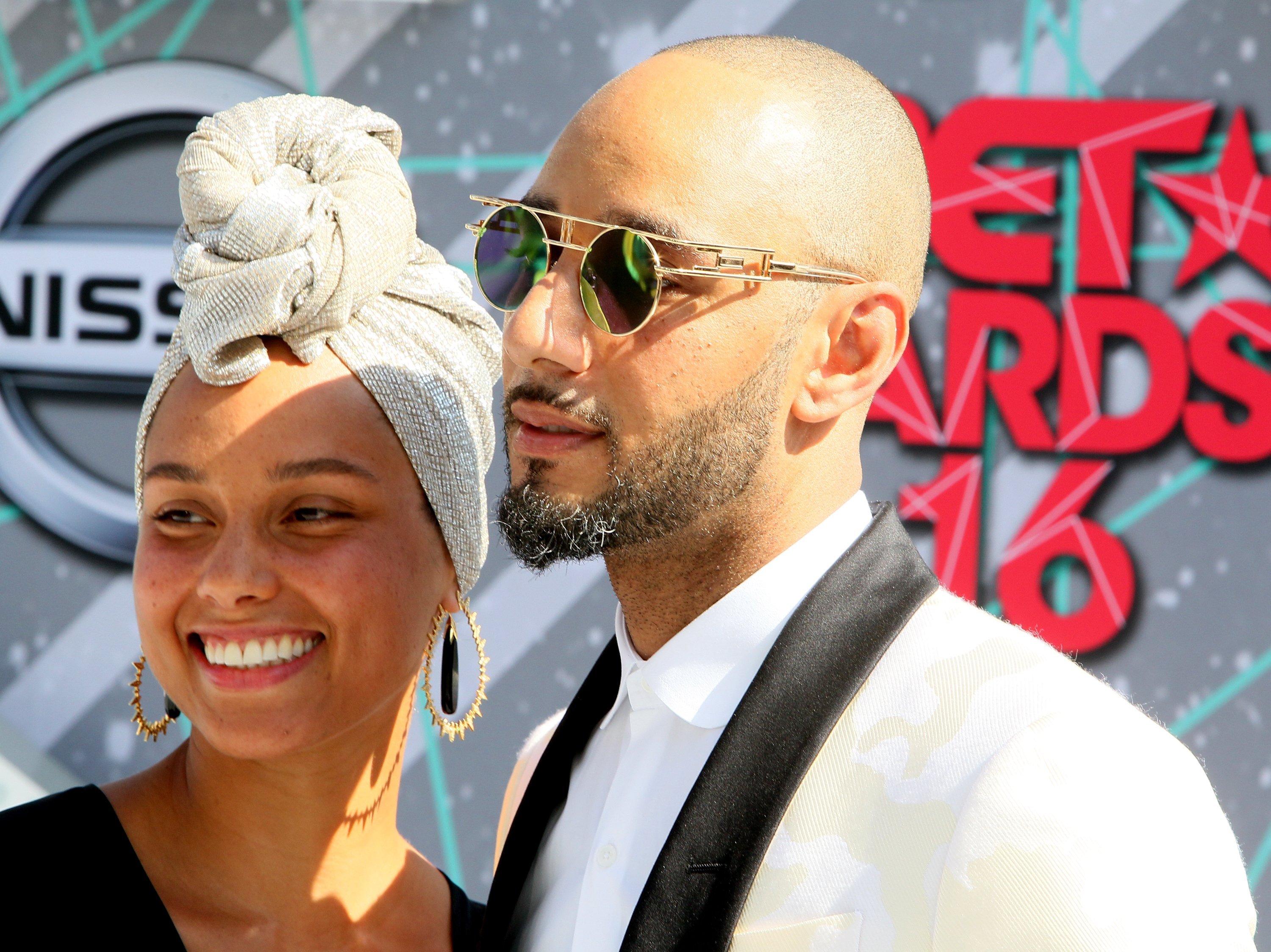 Alicia Keys & Swizz Beatz at the BET Awards in Los Angeles, California on June 26, 2016 | Photo: Getty Images
FIRST IMPRESSION
The "No One" singer reportedly revealed that she was not very fond of Swizz at first. Per Us Weekly, she once told Marie Claire UK:
"Honestly, I didn't really like him that much. I thought he was too ostentatious. Swizz will have the fastest car, the biggest jewelry, the loudest jacket. Everything with him is really over the top. I used to see him and think, 'He is so annoying.'"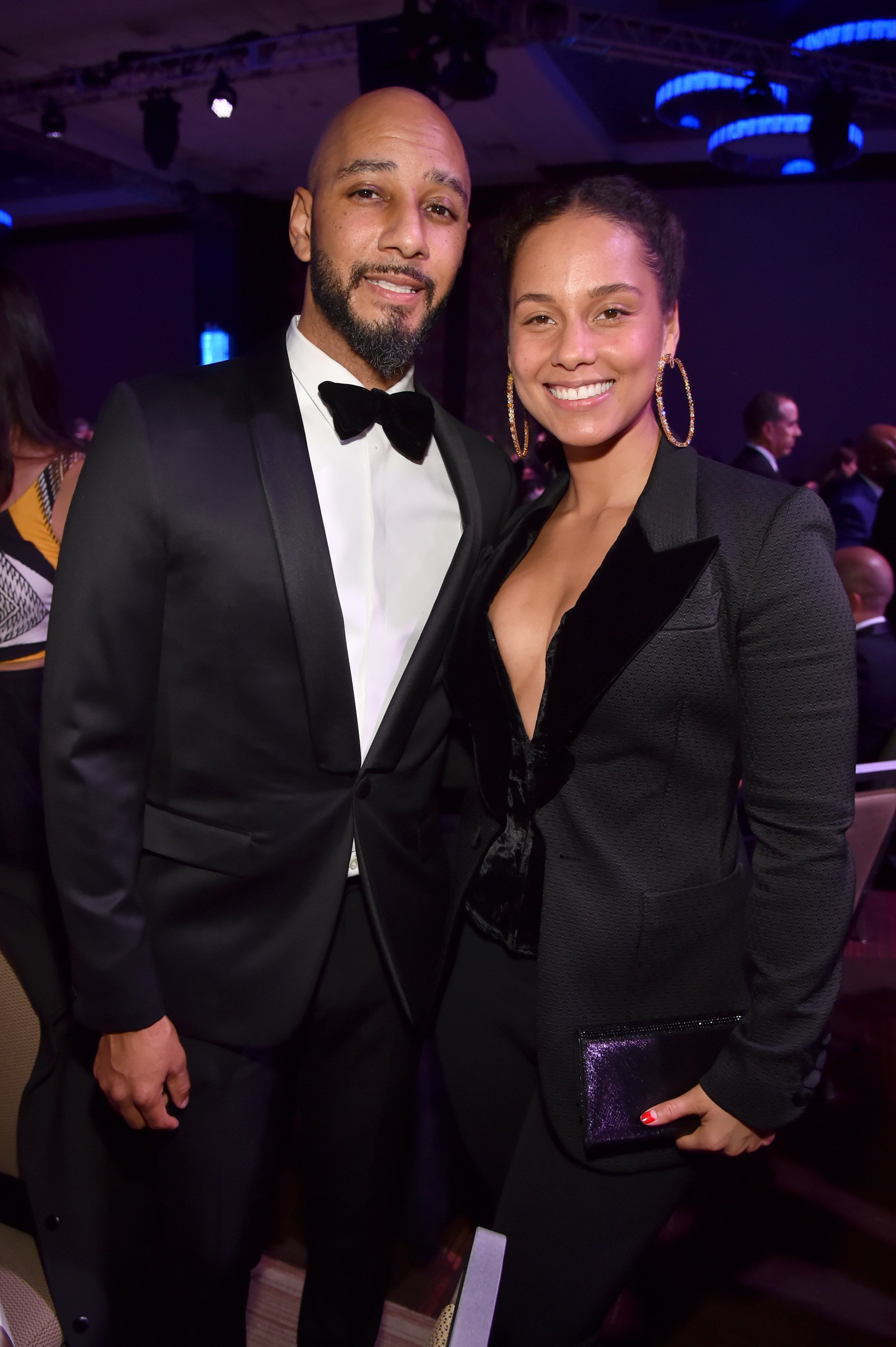 Swizz Beatz & Alicia Keys at a Pre-GRAMMY Gala in New York City on Jan. 27, 2018 | Photo: Getty Images
THE BIG CHANGE
Years later, however, Alicia began to see a different side to the man who would eventually become her hubby.
"[Swizz] really got me when I saw how far his mind went," she gushed during an appearance on "Wendy Williams Show" in 2013. "He's really, really intelligent and knows so many interesting things."
FAMILY DRAMA
The pair reportedly started dating in 2008 while Swizz was still married to Mashonda, and that stirred controversy back then. According to Refinery 29, Mashonda even accused Alicia of destroying her family in a lengthy Twitter rant.
Nevertheless, Alicia and Swizz tied the knot on July 31, 2010, and welcomed their first child together, Egypt, three months later. Their second, Genesis, was born in December 2014.
MAKING AMENDS
Fast forward to this day, and Alicia's blended family has become somewhat of a poster child for successful co-parenting.
Mashonda said as much in her 2018 book "Blend: The Secret to Co-Parenting and Creating a Balanced Family." To promote the book, the author was joined by Alicia and Swizz, who also had inputs in the project.
"Our family is one big, beautiful family," Alicia told ABC News. "It's a beautiful partnership. I'm very, very proud of that. It's a real thing, and it's possible."
Please fill in your e-mail so we can share with you our top stories!