Blake Shelton Wishes 'Voice' Coach Gwen Stefani a Happy 50th Birthday in a Sweet Tribute
Blake Shelton shared a sweet and heartfelt birthday message for Gwen Stefani as she turns 50, joking that his love for her is even "Possibly illegal."
Gwen Stefani is 50! To celebrate the milestone age, Blake Shelton, took to Twitter to leave a sweet, and heartfelt message for his lady love.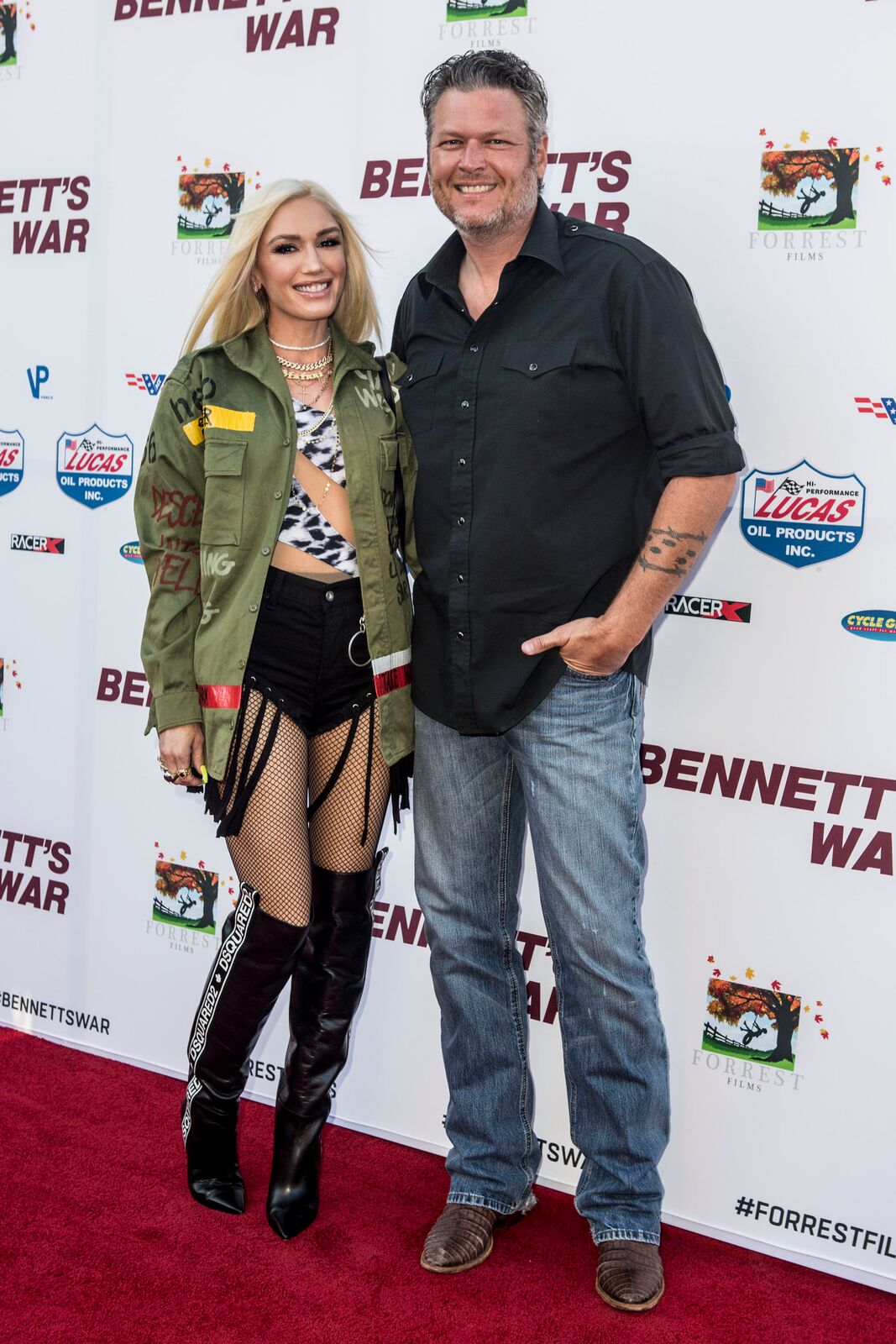 The country singer tweeted,
"Happy birthday [Gwen Stefani]. I love you so much, it's actually stupid, and possibly illegal in the state of California."
Shelton, also got his bar, the Ole Red, to send Stefani a birthday message, and the latter tweeted,
"To the leading lady of Ole Red, Happy Birthday."
Happy Birthday @gwenstefani!!!! I love you so much it's actually stupid... And possibly illegal in the state of California.

— Blake Shelton (@blakeshelton) October 3, 2019
Stefani has been the leading lady in the "God's Country," singer's life since they met on the set of the singing show "The Voice," in 2015. At the time, the two had existing marriages to different people; Shelton was still married to a fellow country artist, Miranda Lambert, and the celebrant to Gavin Rossdale.
Seven months after they met, the couple divorced their respective spouses and began their love story. Back in June, when the Oklahoma native turned 43, the mom-of-three celebrated him by throwing a pizza party at her home and gifting him a custom welcome sign for his house on his Oklahoma ranch.
To the leading lady of Ole Red, happy birthday, @gwenstefani! pic.twitter.com/zw4YKqQLZt

— Ole Red (@OleRed) October 3, 2019
Stefani's sons, Kingston, Zuma, and Apollo wrote Shelton sweet notes on a birthday card, and the country singer later described it as "The coolest things, "adding,
"It's something I have never experienced in my life."
That same month, the longest-running judge of "The Voice," spoke to People about his fourth anniversary with the "No Doubt" frontman happening this November. Shelton said,
"It's actually shocking that it has already been that long ."
He continued, 
"It's kind of a blur. It still feels like it's pretty new to me. I guess it is, relatively. Four years isn't forever, but man, it seems like it just happened in no time."
Shelton and Stefani, are currently co-judges on "The Voice," following Adam Levine's departure, and they are happy together as colleagues, and two people building their lives together.