Susan Sarandon Talks about Motherhood: 'The Only Thing You Can't Be Overqualified for Is Parenting'
Veteran actress Susan Sarandon has managed to lead a successful career and raise three children without neglecting neither side of her life. The "Thelma & Louise" actress has been candid about parenthood and reveals the worst advice she received about it.
Susan Sarandon's almost five-decades long career has been filled with ups and downs, but at the end of every day, her kids were always there to give her courage and support.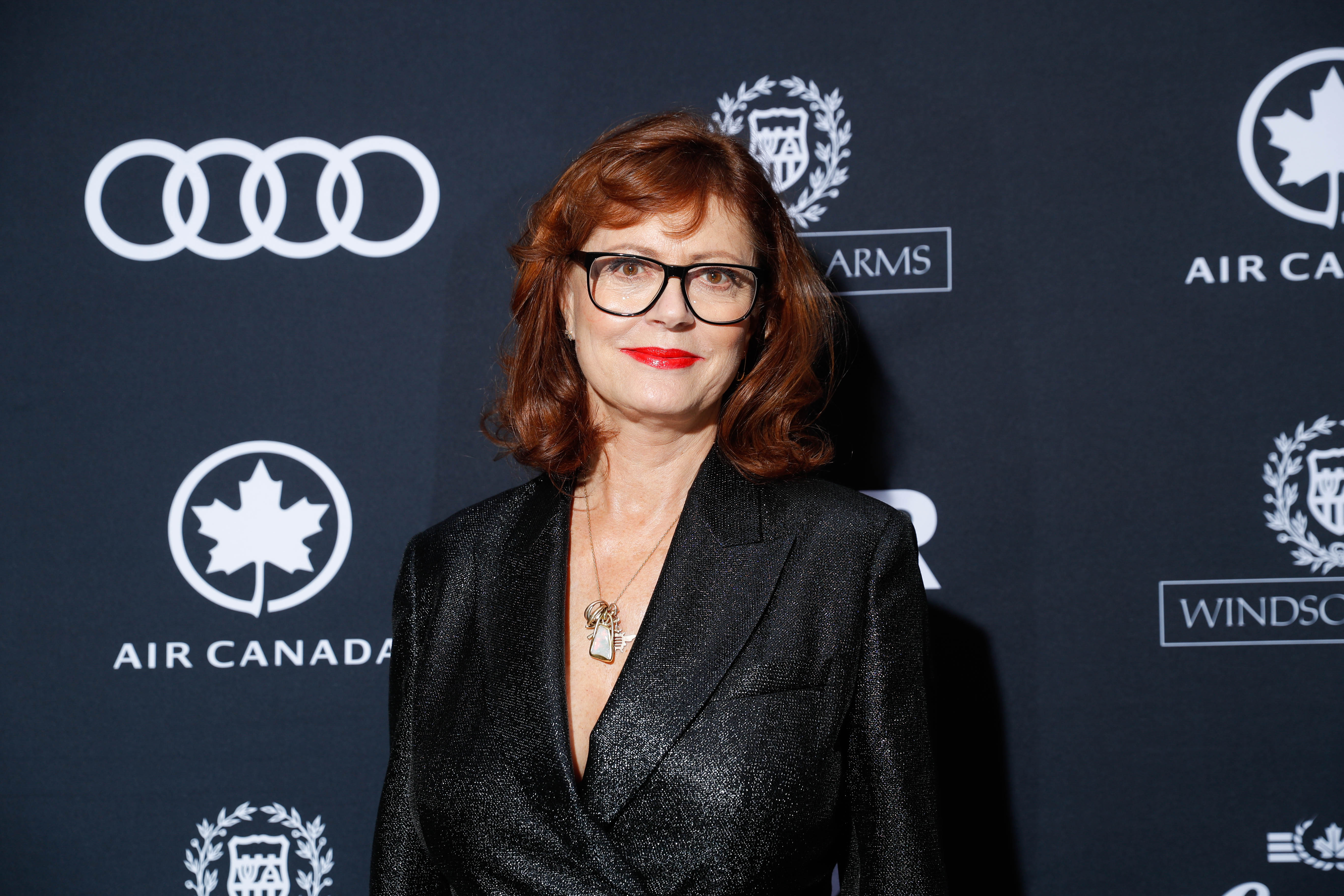 Like many other actresses that started young in Hollywood, Sarandon was told that being a mom would ruin her career. But she didn't listen.
Today, she's the proud mom of three grown children and a grandmother of two—soon to be three—kids.
Susan's career and relationships
Born as Susan Tomalin, the actress adopted the last name Sarandon after getting married to her college boyfriend, Chris Sarandon, on September 16, 1967. Although they divorced in 1979, Susan kept the surname and made it her stage name.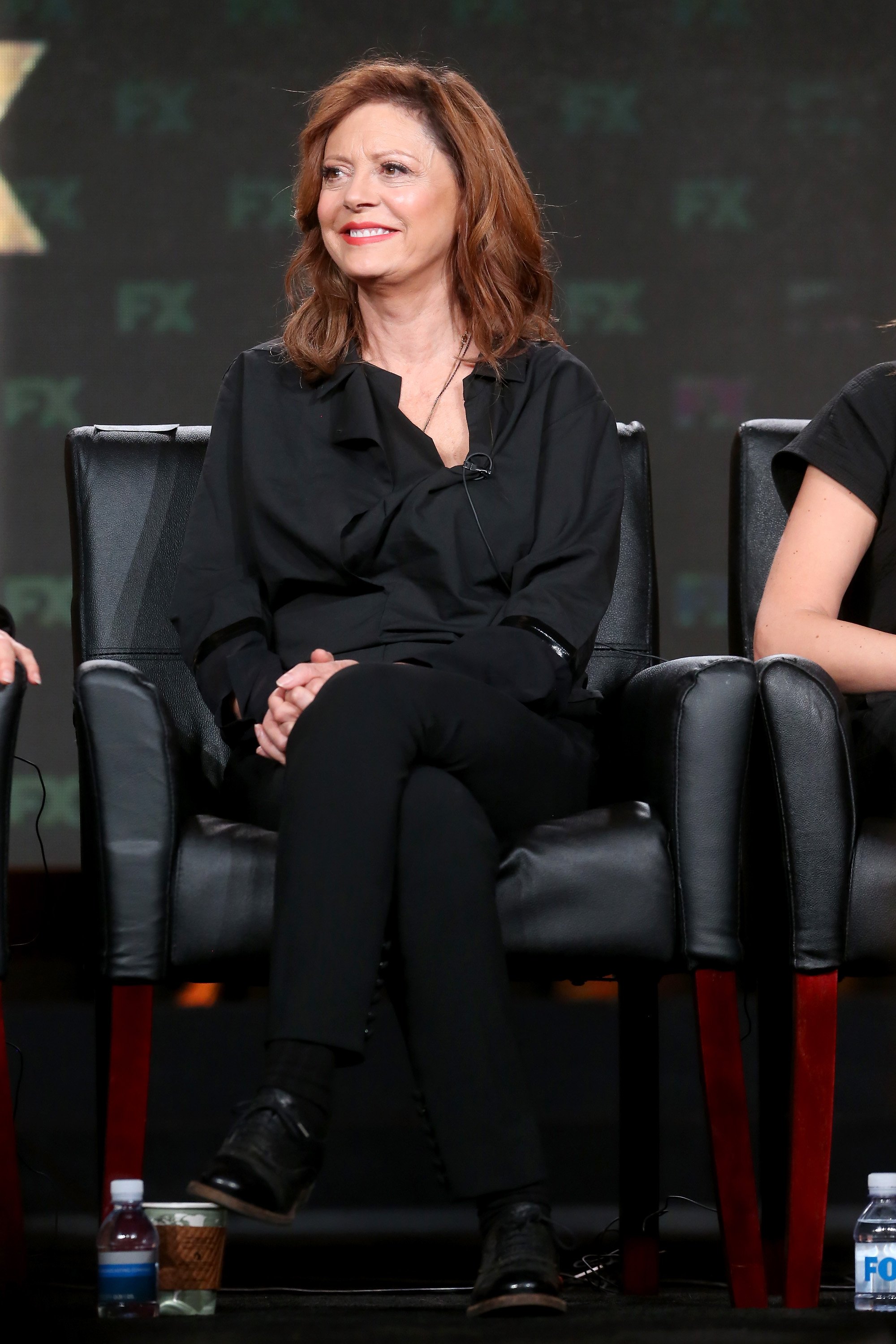 Sarandon made her debut on the big screen on the 1970 film "Joe," and then went on to appear in soap operas before landing a role on "The Rocky Horror Picture Show."
In the early '80s, Susan was romantically involved with director Louis Malle, musician David Bowie and actor Sean Penn.
She earned her first Academy Award nomination in 1981 for the film "Atlantic City," and four years later, she welcomed her first daughter, Eva Amurri—who is also an actress—, with Italian filmmaker Franco Amurri.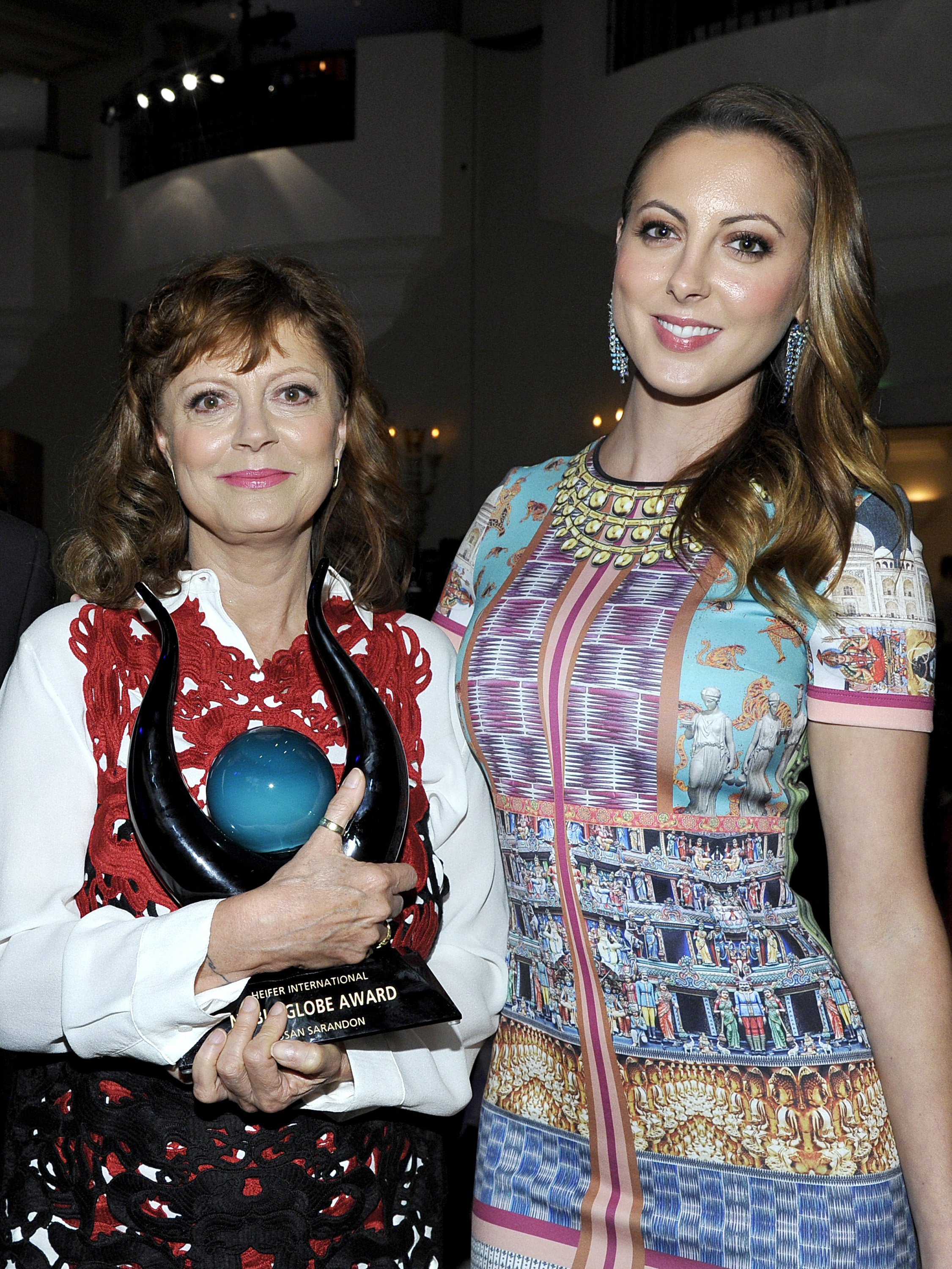 Although Susan's career was still on the rise, she earned a household name status with the film "Bull Durham," where she shared the screen with Kevin Costner and Tim Robbins.
During the film, Sarandon and Robbins started a relationship.  They were together for 23 years until their split in 2009, and have two sons together:  Jack, 30, and Miles, 27.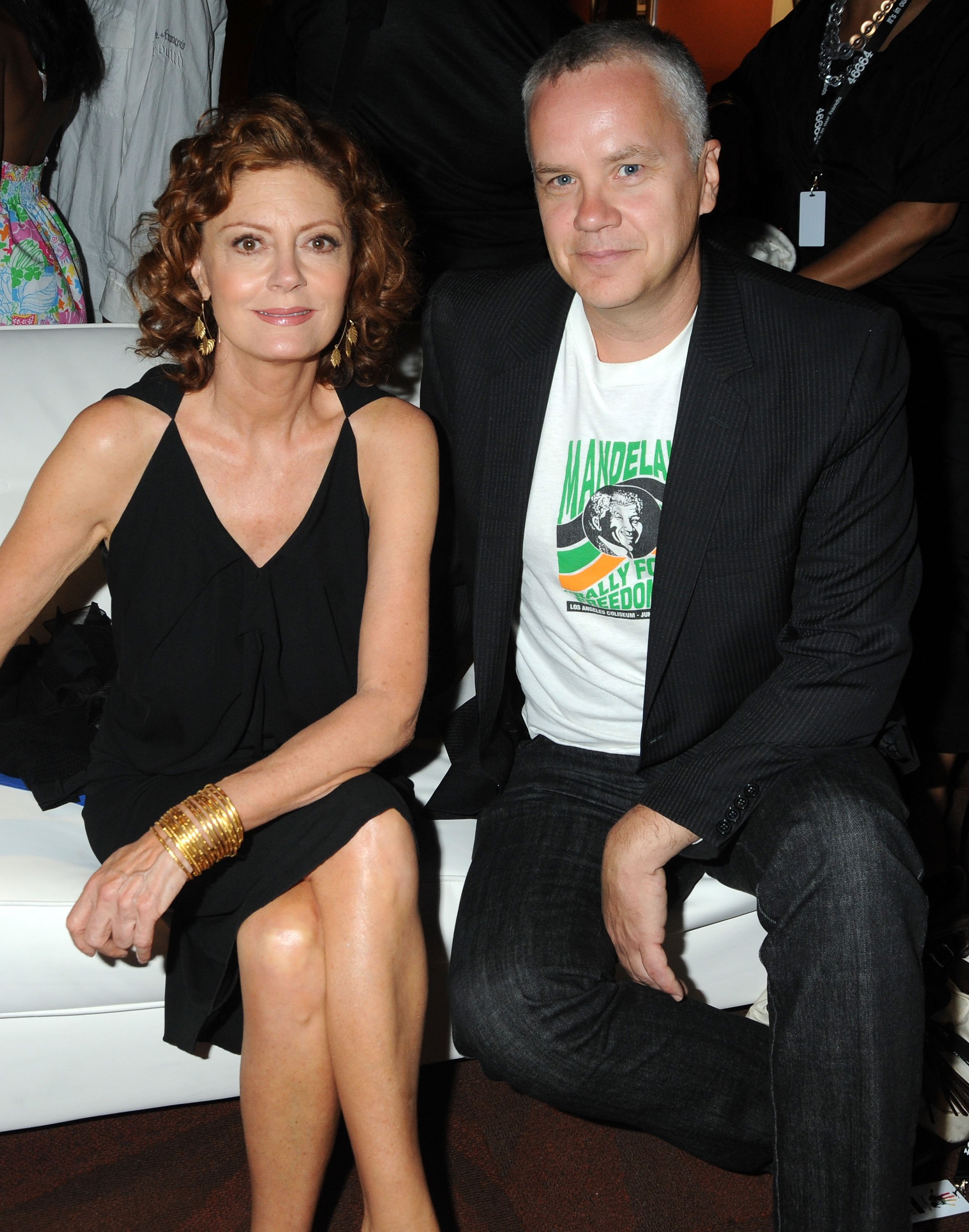 Even after having three children, Susan kept working relentlessly. She appeared in films like "Dead Man Walking," "Little Women," " Shall We Dance," "Alfie," "Elizabethtown," and "Enchanted."
She has also voiced dozens of documentaries and is known for being politically outspoken and for rallying for civil rights, against war and gun violence, and other social causes.
The worst advice Susan received about motherhood
Talking to Good Housekeeping magazine a few years ago, Sarandon revealed that, perhaps the worst advice she ever got about parenthood, was not to have children because she would ruin her acting career.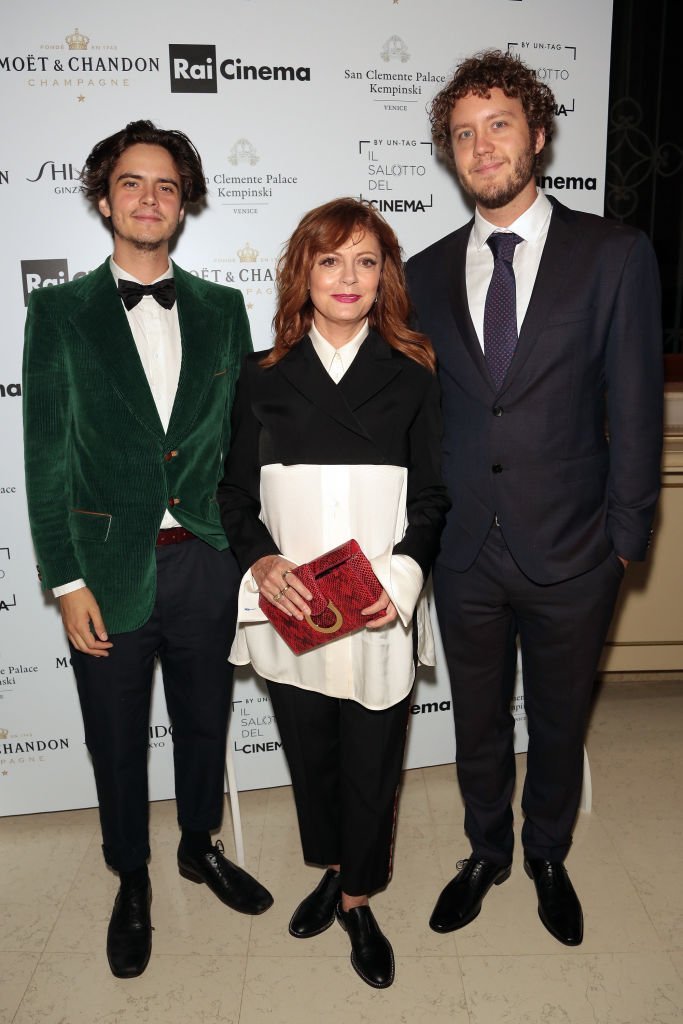 "I was so old anyway," Sarandon said. "I had my first baby at 39 and my third at 45, and with each child, [people were] like, 'Are you crazy? Don't!'"
The 73-year-old proved everyone wrong. Despite admitting she regrets not being more on top of the little things while balancing a career and motherhood, Sarandon says she eventually learned to enjoy her kids without worrying about the rest.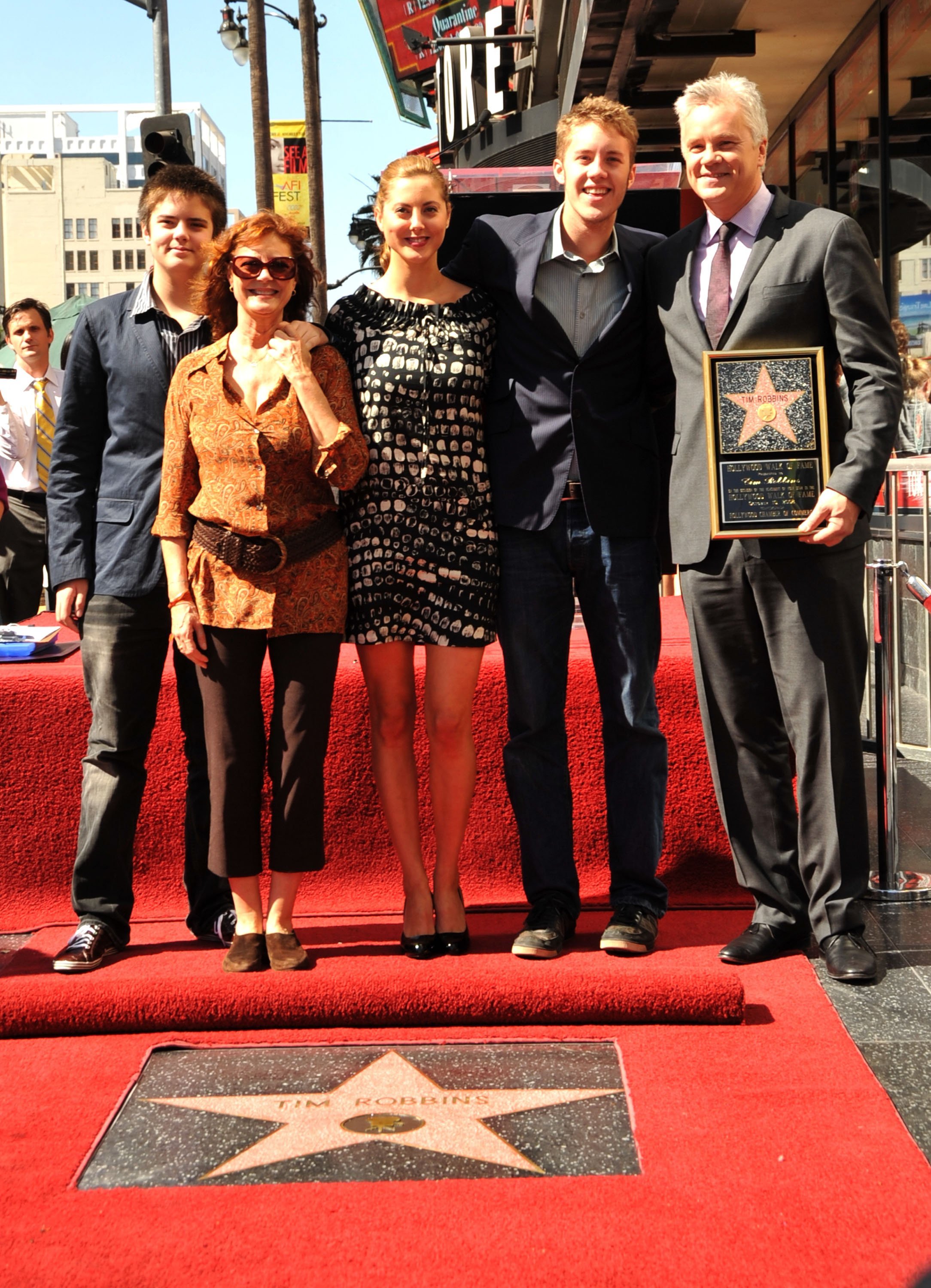 "I can't tell you how many times I made turkey stuffing in my trailer," Sarandon told the Hollywood Reporter. And continued:
"We actually shot 'Bull Durham' on Thanksgiving, so I taped the parade so we could watch it together the next day. You find a way to cope, like finding teamsters who are good at wrapping Christmas presents."
On motherhood and being a grandmother
Eva Amurri, Susan's eldest daughter, is a mother of two: daughter Marlowe, and son Major, whom she shares with husband, Kyle Martino.
Amurri recently announced that she's expecting her third child.
Talking about becoming a grandmother for the first time back in 2014, Sarandon revealed she was excited to see Eva "presented with all the possibilities," and all that the ways her kids would challenge her.
For Sarandon, raising children that grow up to be people with whom you want to have dinner, it's an indication of a good job.
"The only thing you can't be overqualified for is parenting, and it takes every ounce of creativity and stamina and imagination to have fun at it," Sarandon told Elle. "I look forward to watching her [Eva] get stuck with that. I look forward to being there to be the one that does all the things with the kids that they are not allowed to do."
Of her grandkids, who call her "Honey," Susan said she hoped they would teach her and remind her what it's like to start all over. She continued:
"I found as my kids got older that I had a lot of the answers, but I had forgotten the questions. When they are younger, the way that they see the world before they become completely socialized is such a gift. So I'm looking forward to rediscovering that."
When asked to share advice to new moms, Susan said: "just take it easy and sleep whenever the baby does."