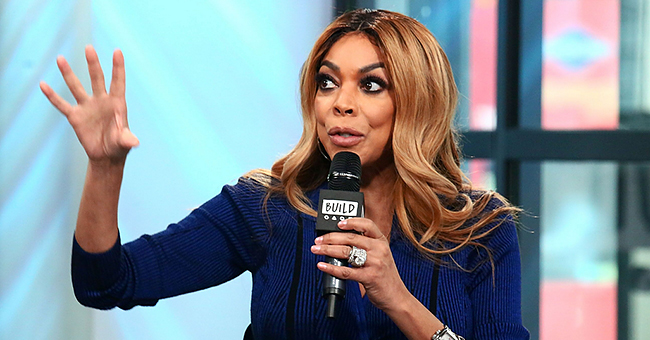 Getty Images
Wendy Williams Mocks Estranged Husband Kevin Hunter's Alleged Mistress Sharina Hudson after She Gave Birth
Wendy Williams sets the internet abuzz after she openly bashed Sharina Hudson, her ex-husband Kevin Hunter's infamous mistress, on a new episode of "The Wendy Williams Show."
A new episode of Wendy's eponymous Talk show aired on October 2. There, the famous television personality held nothing back as she humorously mocked her ex-husband's new relationship.
WILLIAMS PUBLICLY DISSES HER EX-HUSBAND'S MISTRESS
Wendy Williams' marriage to Kevin Hunter lasted for over two decades. It recently came to a halt with the news of Hunter fathering a child with a woman, now allegedly identified as Sharina Hudson.
The moment came while Williams addressed the audience about the "hot felon" model Jeremy Meeks. She recalled one of her signature jokes on the show while explaining that it appears that it has "backfired" on her.
"I used to say this as a joke on Hot Topics: poke a hole and get pregnant, but that backfired on me, didn't it?" she said, hinting at Hunter's alleged affair. "Turnabout's a fair game, I'm a fair game player and a straight shooter, too. Pow, pow!"
"LIFE IS NOT WHAT YOU THINK IT IS BEHIND THE SCENES," WILLIAMS SAYS
The mother of one went on to diss Hunter and Hudson by explaining that things aren't always what they seem and that now, it seems karma has also come for Hudson.
"Life is not what you think it is behind the scenes; trust me. Homegirl is miserable. That's what you get!" the 55-year-old star animatedly said.
It can be considered a rarity that Wendy publicly shamed the duo during an episode of her widely acclaimed show, "The Wendy Williams Show."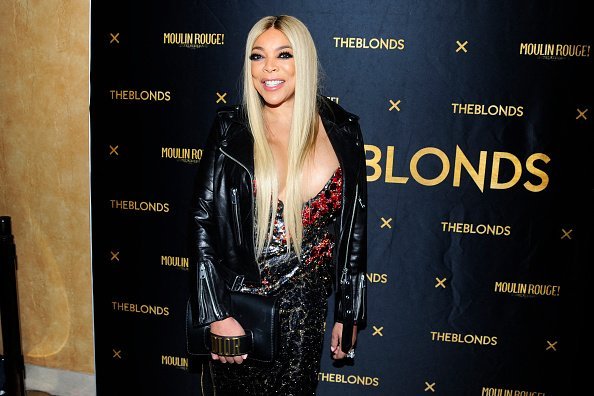 Wendy Williams at the Blonds x Moulin Rouge! The Musical on September 09, 2019 | Photo: Getty Images
WILLIAMS WILL HAVE TO PAY FOR HUNTER TO GET A NEW HOME, REPORTS SAY
In April, Wendy Williams confirmed reports that she had filed for divorce from Hunter. Still, it hasn't been a very smooth journey for the television personality who had been making efforts to stop her addiction to alcohol at the time of the scandal.
The divorce proceedings have created even more buzz online as Hunter, who was also a keen business partner of Williams', expressed a desire to get spousal support.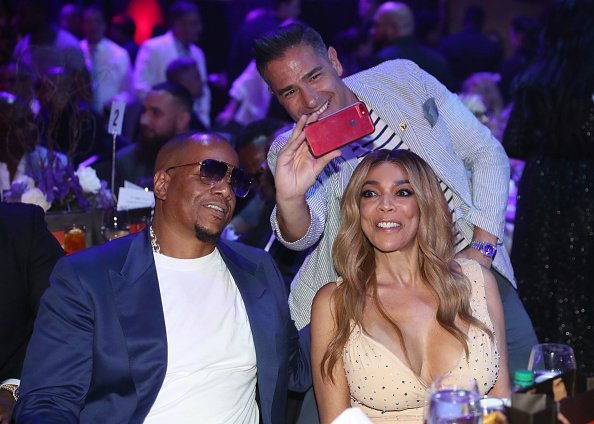 Kevin Hunter and Wendy Williams at the Wendy Williams Hunter Birthday Give Back Gala on July 18, 2018 | Photo: Getty Images
Despite the public shaming, it appears that Hunter's request has been taken seriously by the court. An October 3 article by Page Six shares that Williams will now have to pay $250,000 to Hunter so he can "find a new home."
It seems almost unbelievable but has been proven right by sources who acquired legal documents showing that the estranged couple has reached a mutual agreement about it.
Hunter is, however, required to vacate their marital home in Livingston, New Jersey, which was put up for sale over the summer.
Meanwhile, Williams, who seems to have fully bounced back from Hunter's betrayal, continues to reside in a high-end apartment in Manhattan that reportedly cost $15,000 per month.
Please fill in your e-mail so we can share with you our top stories!