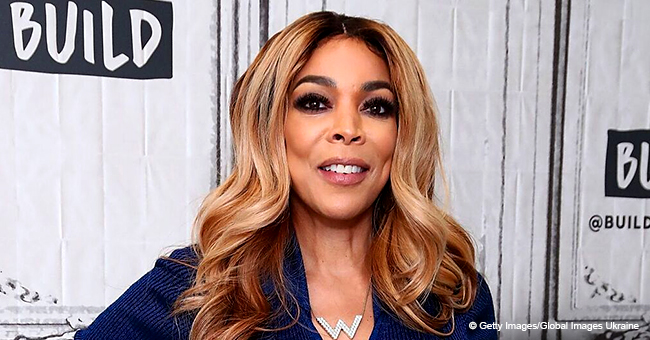 Wendy Williams Has Date with Charlamagne & DJ Boof after Divorce Filing
Less than a week after filing for divorce from her husband, Wendy Williams already has a "double date" with two men, and one of them is someone she fell out with years ago because of her estranged hubby.
She presented Kevin Hunter with divorce papers last Thursday after he reportedly welcomed a child with his longtime mistress and yesterday, Williams revealed DJ Boof and radio host Charlamagne Tha God will be taking her out on a date.
WENDY WILLIAMS' EVENTFUL NIGHT
"The invitations for social events keep pouring into my phone and stuff. They really do," Williams said during her eponymous show's "Hot Topics" segment.
"I was minding my own business last night, reading my book — you know, I love to read — and all of a sudden my cellphone rings, and it's DJ Boof asking me out for dinner."
Boof is the "Wendy Williams Show" in-house DJ, and the audience burst into cheers and applause as the camera panned to Boof who appeared slightly shy.
AN UNEXPECTED CALLER
Williams, 54, continued to narrate the happenings of the previous night, revealing that she got a food delivery while on the phone with DJ Boof but still took the time to say:
"I'll see you over the weekend. Pick me up on time."
"Then, I go back to reading my book and my phone rings again!" she continued. "It wasn't Boof. It was Charlamagne!"
MENDING FENCES
This time, there was an even bigger uproar in the audience, most likely because of the history between Williams and her former radio sidekick, Charlamagne.
The famous "Breakfast Club" co-host had earlier revealed that his relationship with Williams soured after her husband began an illicit affair with the longtime mistress, Sharina Hudson.
Charlamagne has also been openly critical of Hunter since rumors of him and Hudson resurfaced, so it was good to hear Williams announce that he [Charlamagne] reached out.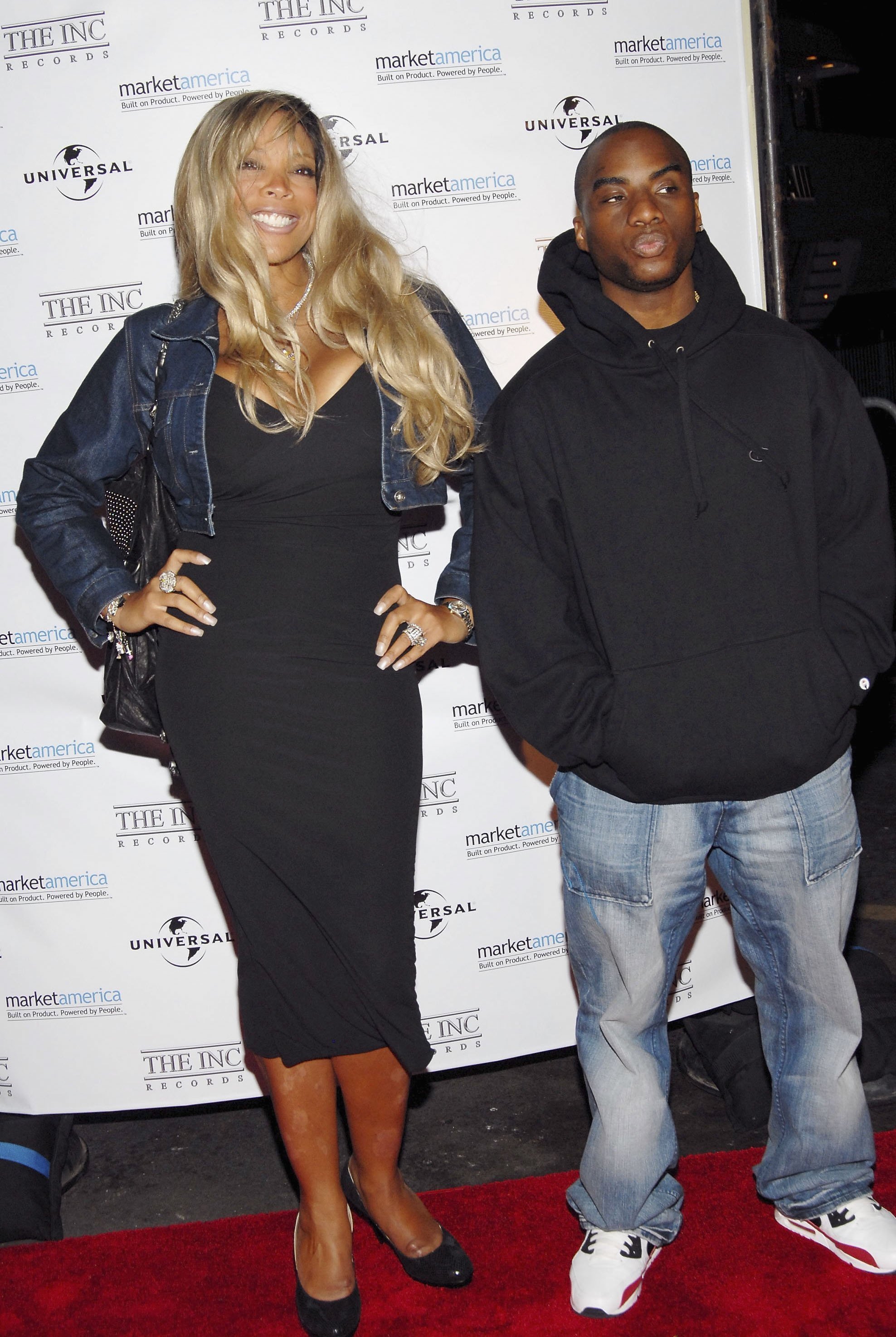 Wendy Williams and Charlamagne at a party in New York City on Sep. 28, 2006 | Photo: Getty Images
SETTING A DOUBLE-DATE
Amidst chants of "Wendy!" from the audience, she continued:
"Charlamagne wanted to take me for dinner. So he says the night and he says the time, and I said 'I can't go, I'm going out with Boof for dinner.' So, Charlamagne says 'Well, I know Boof. Why don't we both take you out?' So I said 'I'm reading and I have my food here. Why don't you call Boof and [set it up].'"
After Boof confirmed that Charlamagne did call him, Willims happily announced: "So, I've got a double-date!"
THE BIG DECISION
Following months of her husband's cheating ways being exposed in the media and after news of his love-child with Hudson began making the rounds, Williams finally filed for divorce last Thursday.
The TV queen reportedly presented the papers to Hunter in a gift box at the studio where he's worked for so long as an executive producer on her show.
According to reports, Hunter, 47, "went off, cursing and screaming" after receiving the divorce papers and his access codes to the studio building were thereafter revoked.
HUNTER BROKE HIS SILENCE
In his first statement since the divorce news surfaced, Hunter took "full accountability" for his "recent actions" which he said he's not proud of. "I am going through a time of self-reflection and am trying to right some wrongs," he also claimed.
A source later revealed that going ahead with the divorce was a tough choice for Williams and that she only did it after hiring a private investigator to confirm Hunter's infidelity and fathering a child with his mistress.
EMBRACING THE FUTURE
The mom-of-one seems to be looking forward to her new life without Hunter, however and said as much during Monday's episode of her show.
"It'll be Wendy on her own," she said after announcing she'd soon be leaving the sober house where she'd been dealing with addiction. "I've been dealing with issues with addiction, alcoholism, and I have a whole new life that I planned for myself and my son [18-year-old Kevin Jr]."
Please fill in your e-mail so we can share with you our top stories!