Blake Lively and Ryan Reynolds Secretly Welcomed Third Child
"Gossip Girl" star Blake Lively and her husband, "Deadpool" actor Ryan Reynolds, reportedly welcomed their third child to the world but chose to keep it a secret.
The couple has not publicly announced the baby's birth so far, but People revealed that they were "so happy and excited" about the new addition to the family and that they would have "a dozen kids" if possible.
Blake Lively reportedly gave birth two months ago
According to Mirror, the baby was born "over two months ago," but since both Reynolds and Lively are known for keeping their private life away from the spotlights, they chose not to share the news about their child.
This new baby, whose name has not been revealed yet, is joining two sisters: four-year-old James and two-year-old Inez.
Ryan Reynolds and Blake Lively's love story
Lively and Reynolds met each other in early 2010 while on the set of "Green Lantern." At that point, the actor was married to Scarlett Johansson, and Lively was in a relationship with Penn Badgley.
About one year later, in October 2011, their first dating rumors hit the internet as Lively was spotted leaving Reynolds' apartment during his birthday weekend and also visiting him on the set of "R.I.P.D."
As per December, the actor took Lively to his hometown over the holidays to meet his family, which made obvious their relationship. The couple eventually tied the knot on September 9, 2012.
In December 2014, the actress gave birth to her first daughter, James. In September 2016, their second girl, Inez, was born. In early May 2019, it was revealed that the couple was expecting another baby.
Announcing her third pregnancy
The big news came at the premiere of Reynolds's film "Pokémon: Detective Pikachu," as Reynolds appeared on the red carpet posing next to a very pregnant Lively.
In 2012, even before the couple started having kids, Lively told Allure that she had always wanted a big family, jokingly adding that she would love to have 30 children if possible.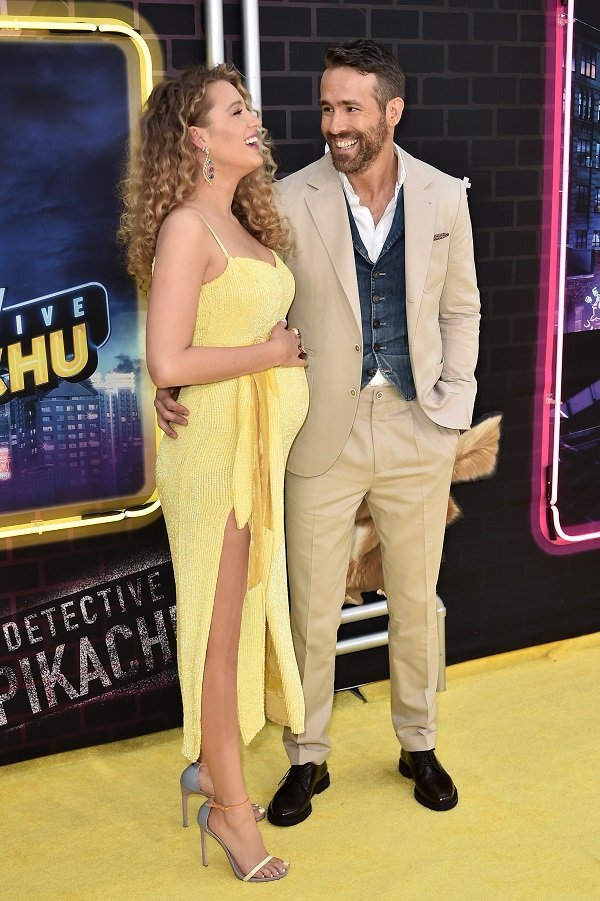 Family first
As per the way they make their relationship work even though they are both quite successful actors, Reynolds told People in a May interview that they don't work at the same time. The "Deadpool" actor admitted that:
"If she is doing a movie in Thailand and I am doing a movie in Vancouver, we would just never see each other. We operate as a unit, and that works really well for us."
He finished saying that their children are always with them and that no matter the place, "as long as we are together, we're home."
At the moment, Reynolds and Lively's fans are waiting for them to announce the birth of the baby and, of course, the name of the new addition!