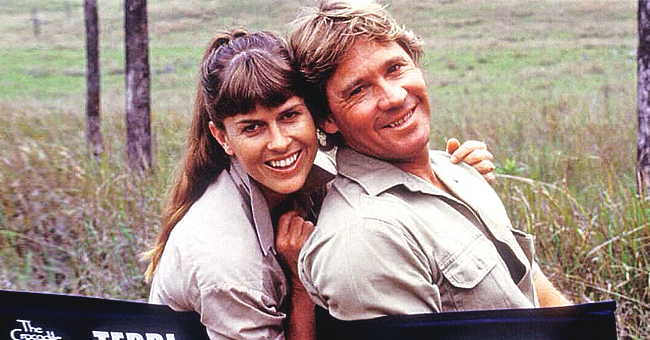 Facebook.com/Bindi Irwin
Terri Irwin Reveals How She First Met 'Crocodile Hunter' Husband Steve Irwin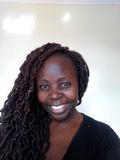 13 years after his death and more than two decades after they tied the knot, Terri Irwin still remembers the very first time she met "Crocodile Hunter" Steve Irwin at a reptile park in Australia. She even remembers how she felt when he asked her, "Do you want to meet my girlfriend?"
It's been more than 10 years since Steve Irwin, the Aussie wildlife enthusiast who was the host of the "Crocodile Hunter," died of cardiac arrest after a stingray pierced his heart. Yet Terri Irwin, his wife of 14 years, still remembers their first encounter.
According to People, Steve and Terri met at a reptile park in Australia in 1991. "Right away we were talking about wildlife, and our passions in life and I kept thinking, 'I wonder if this guy's married,'" she revealed to the magazine.
Ever the jokester, Steve's question for Terri was unexpected. "He asked me, 'Would you like to meet my girlfriend?'" Terri said in an interview with Us Weekly. "I just felt utterly crushed, and then he called out, 'Hey, Suey.'" Suey was Steve's little dog. Terri was relieved. "I went, 'Boom! No girlfriend!'" she said.
When she finally had to go back home to Oregon, Terri told People that Steve said, "We'll have to keep in touch." But the weeks went by and there was no phone call. "I thought maybe I misunderstood what I thought the connection was," confessed Teri. After a month, Steve called her and said, "I'm coming to Oregon to see you." They dated for the next four months before they got engaged. 8 months later, on June 4, 1992, they tied the knot in Eugene, Oregon.
CRIKEY! IT'S A WEDDING
And now their daughter Bindi is getting married. Coincidentally, Bindi and her fiancé Chandler Powell, met at a zoo, just like her mom and dad did decades earlier. "It was so cool seeing the parallels," the Florida native shared with Us Weekly. "Because [Bindi and I met] right next to where Steve and Terri met [after] Steve had just finished a croc demonstration. I met Bindi right next door, and I was holding a koala and Bindi was holding an echidna, and it was just love at first sight."
It's also the same place where Chandler popped the question. On Bindi's 21st birthday, they had a celebration at the Australia Zoo. "We had a photo shoot organized to celebrate her turning 21," Chandler revealed to People. "Just before we started the shoot, I took her to a special part of [the] Australia Zoo to ask the girl of my dreams to become my wife."
The "Crikey! It's the Irwins" star shared two photos of herself with her beau on that doubly special day. In one photo there was a diamond sparkler on a telltale finger. "On my birthday I said 'yes' & 'forever' to the love of my life," the birthday girl tweeted. "Here's to a lifetime of friendship, purpose & unconditional love."
Bindi's mother and brother were elated. Robert, who was tasked with capturing the special moment, gushed over his sister and her fiancé. "I am beyond happy for you two," he shared on his Instagram account. "You are true soulmates and have always been so completely perfect for each other."
Terri shared a beautiful message that was beautiful yet poignant. "Best day ever!" she tweeted. "I am so very happy, and I know Steve would be too."
A WEDDING AT A ZOO
The couple has already started planning their wedding and they already know where they want to exchange vows. "The Australia Zoo is where we met, where we got engaged and, obviously, where we're going to get married, so it just all worked out perfectly that it's fully incorporated into the zoo and who we are," Chandler told Us.
"It feels so right, because actually, coincidentally, next year is the Australia Zoo's 50th anniversary," added Bindi. Though her father won't get to walk her down the aisle and give her away, the 21-year-old wants to honor her dad on her big day. "I really wanted Dad to be a big part of the day, so I'm excited to be able to incorporate him throughout the ceremony and the reception, and I think it's going to be really special because I feel like his spirit lives on in us," she said.
Terri predicted how her husband would have acted if he was still alive. "I know he would just be crying because he was so soft on the inside and loves [Bindi] and Robert so much," she mused. "He would have definitely cried at the wedding. He couldn't have given a speech… It would have been incredibly special."
Please fill in your e-mail so we can share with you our top stories!