Don Johnson of 'Miami Vice' Is a Doting Father of Five - Meet His Children
Actor Don Johnson became a defining part of the 1980s as Det. Sonny Crockett in the hit television show, "Miami Vice." Having built an impressive career with no end in sight, the same fortune spilled into his personal life with five marriages and five children.
Don's love life dates back as far as his acting career. With the actor's first credited role in the 1970 film "The Magic Garden of Stanley Sweetheart," he married his first wife, a dancer in Kansas in 1968, but an annulment followed only days later. The same happened with Don's second marriage in 1973 in Los Angeles.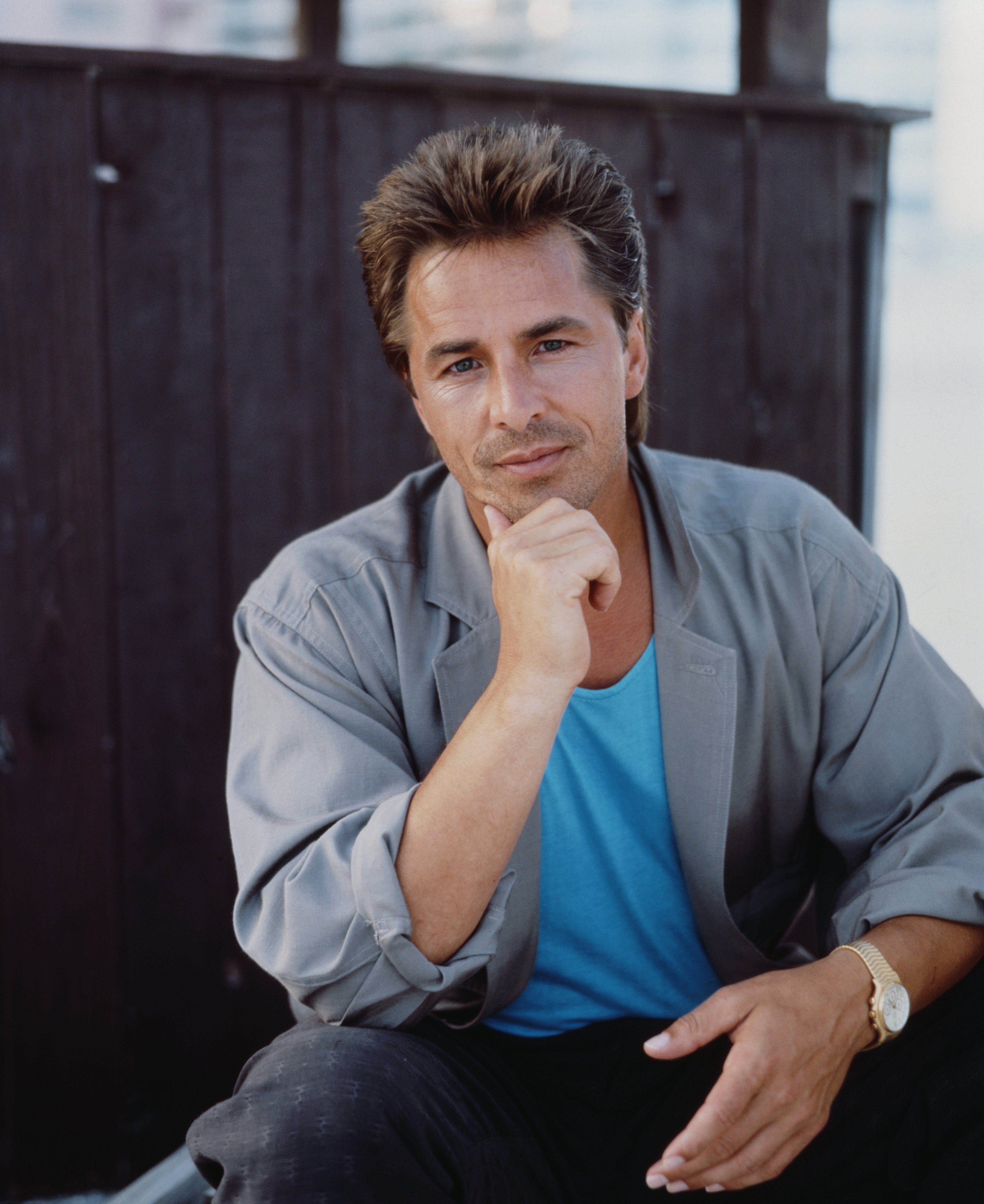 HOW THE FAMILY FIT TOGETHER
In 1973, Don worked on the film, "The Harrad Experiment" alongside the actress Tippi Hedren, the mother of Melanie Griffith, only fourteen years old at the time. 
The then-twenty-two-year old Don caught a liking to Melanie, and they started dating, with Tippi's permission. Melanie and Don decided to get married in 1976, but their marriage only lasted six months.
Don moved on with the actress Patti D'Arbanville, and the pair moved in together in 1981. The following year, on December 7, Patti gave birth to their first child, Jesse Johnson.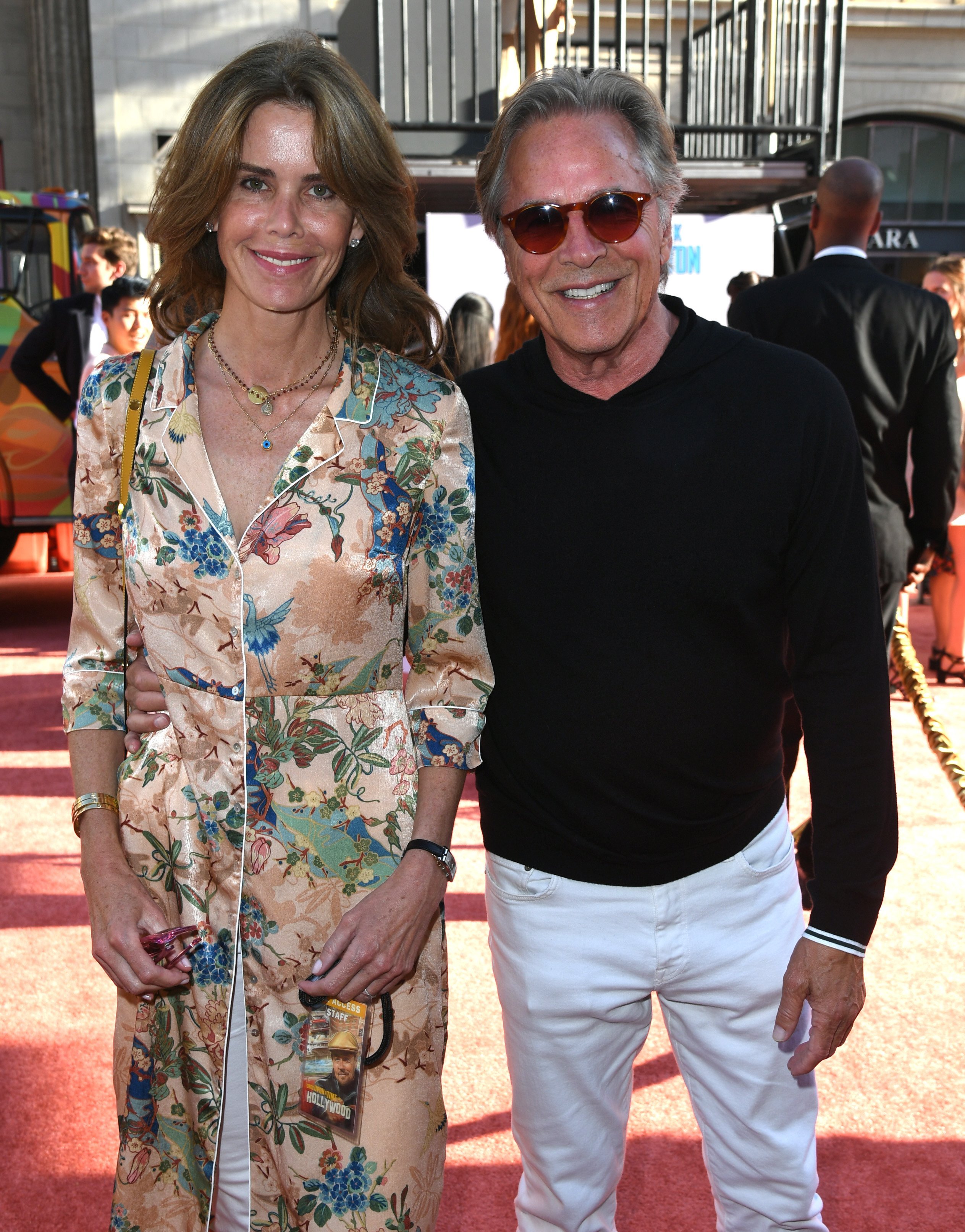 However, Don's relationship with Patti came to an end in 1985, after which he went back to Melanie. The pair remarried on June 26, 1989. A few months later, Melanie gave birth to Don's second child and daughter, Dakota Johnson, on October 4, 1989.
Melanie and Don divorced for the second and final time in 1996 when she left him for the actor Antonio Banderas. Don found love again with the former debutante Kelly Phleger, and the couple tied the knot on April 29, 1999.
Since then, Kelly gave birth to three children. The couple welcomed Grace grace six months after their wedding on December 28, 1999, followed by Jasper's birth on June 6, 2002, and Deacon four years later on April 29, 2006.
DEACON JOHNSON
As the youngest of Don's five children, the actor felt just as overwhelmed with emotion during Deacon's birth as he had with the birth of his firstborn.
"It's a very emotional experience, one that you never get used to, and it's always a joyful thing. I love kids, so it's more good times, more joy, and more fun.  It's no less exciting this time than it was the first time. I've always been an older dad, so it's just the same.  We take it all in stride," Don said in 2006.
Born on Don and Kelley's seventh anniversary, the couple calls him their "anniversary gift," whom his siblings constantly fuss over.
JASPER JOHNSON
Four years older than Deacon, Jasper became a big fan of trucks and soccer. He insisted on watching as much of the World Cup as possible and cheer for Argentina and Mexico because they speak Spanish. 
A fluent Spanish speaker himself, Jasper picked up the language from their nanny, Kelley, and Don, who all speak Spanish.
GRACE JOHNSON
Don and Kelley's first child together, Grace, showed her artistic side from a young age. While the youngster is very athletic and enjoys participating in sports, she also dances and plays the violin. 
DAKOTA JOHNSON
Melanie Griffith and Don's only child together, Dakota Johnson, followed her parents' footsteps into showbiz. At ten years old, Dakota made her on-screen debut in a film directed by her stepfather Antonio Banderas. 
1999's "Crazy in Alabama" also starred her half-sister, Stella Banderas, and together they played their real-life mother, Melanie's on-screen daughters.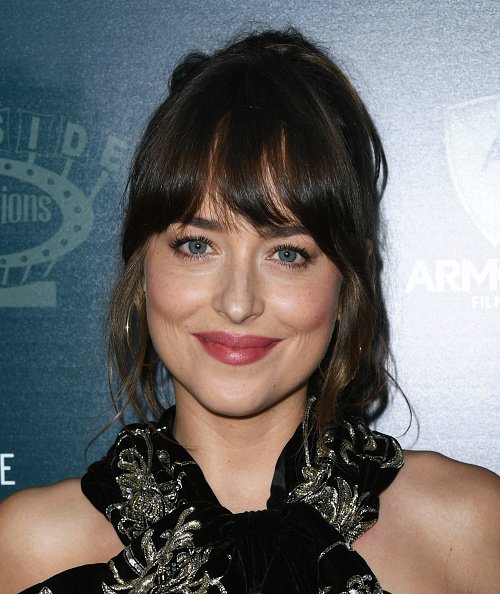 Before Dakota finished high school, she signed with IMG Models, modeled for the MANGO jeans line in 2009, and went to Australia for the shooting of a campaign with the fashion label Wish. 
Her first box office hit came with the 2010 film "The Social Network," wherein Dakota had a scene with Justin Timberlake. While the movie about the origins of Facebook received eight Oscar nominations, Dakota took down her own Facebook profile before starring in the film because she doesn't like the particular social media platform.
Nonetheless, Dakota landed a few roles before she got cast in the first of three high profile movies that made her a Hollywood star. In 2014, Dakota starred in "Need for Speed" and "Anarchy: Ride or Die," both of which became box-office hits. 
However, it is probably Dakota's casting as Anastasia Steele in "Fifty Shades of Grey" in 2015, that is her best-known role to date.
The film adaptation of the erotic novel didn't lack raunchy bits, and Dakota used a body double only once, so she made sure to look good onscreen by starting a daily exercise routine. 
While shooting on location in Paris, Don and wife Kelley showed their support by visiting her. Spotted strolling through the streets of the country's capital, Kelley and Don looked casual as they took in the sights while Dakota worked.
JESSE JOHNSON
Jesse became the wearer of many hats and taps into his creativity by acting, songwriting, and developing a screenplay. The oldest Johnson sibling also loves the outdoors and participates in ice hockey, balancing weight training, and snowboarding.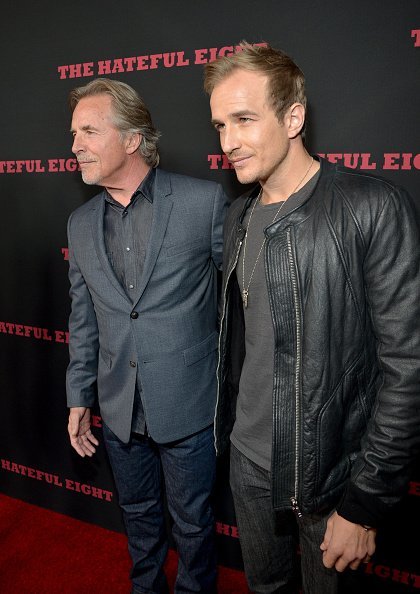 A bit role in "Nash Bridges" in 2001 gave Jesse his first acting credit, followed by roles in films including "Redline" and "The Back-up Bride" before he landed his critically acclaimed role in "Killing Lincoln" in 2013.
Starring as John Wilkes Booth, the actor who shot the US president, Jesse hoped that the casting would give him the exposure needed to get involved in more substantial projects.
"This is the most visible role I have had in a high-profile project, and it is very exciting. It has been a fantastic way to debut into the eyes of the general television viewing public," Jesse said.
During an interview in 2013, Jesse shared that their parents wanted to give them as much of a grounded upbringing as they could. Since they didn't want the kids to spend their childhood in Los Angeles in the limelight, they spent time living in Aspen.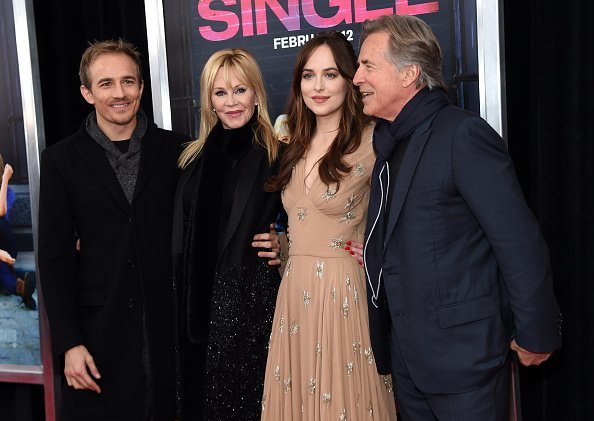 "I always had to have a job in the summer when I was at school. It was about teaching me, and my brother and sisters, a good work ethic and making sure we knew there were no handouts. We had to find our own way in this world," Jesse explained.
In 2019, the Johnson family took a vacation to Marrakesh, Morocco, where Deacon and Don smilingly posed for a photo relating to their living arrangements. "Neighbors," Kelley captioned a picture of father and son. 
With Don's party days behind him, the family man and actor elaborated on that time in his life, and what led to him turning away from the alcohol and drugs and parties.