Whoopi Goldberg of 'The View' Slammed over Her Look as She Poses with Daughter Alex Martin at Tyler Perry Studios Bash
Whoopi Goldberg's outfit choice to filmmaker Tyler Perry's event is causing a stir online. The legendary actress arrived at the event alongside her daughter Alex Martin.
Goldberg and Martin made a lovely mother-daughter duo on the red carpet this past weekend, but the former has been slammed for not making an effort with her ensemble.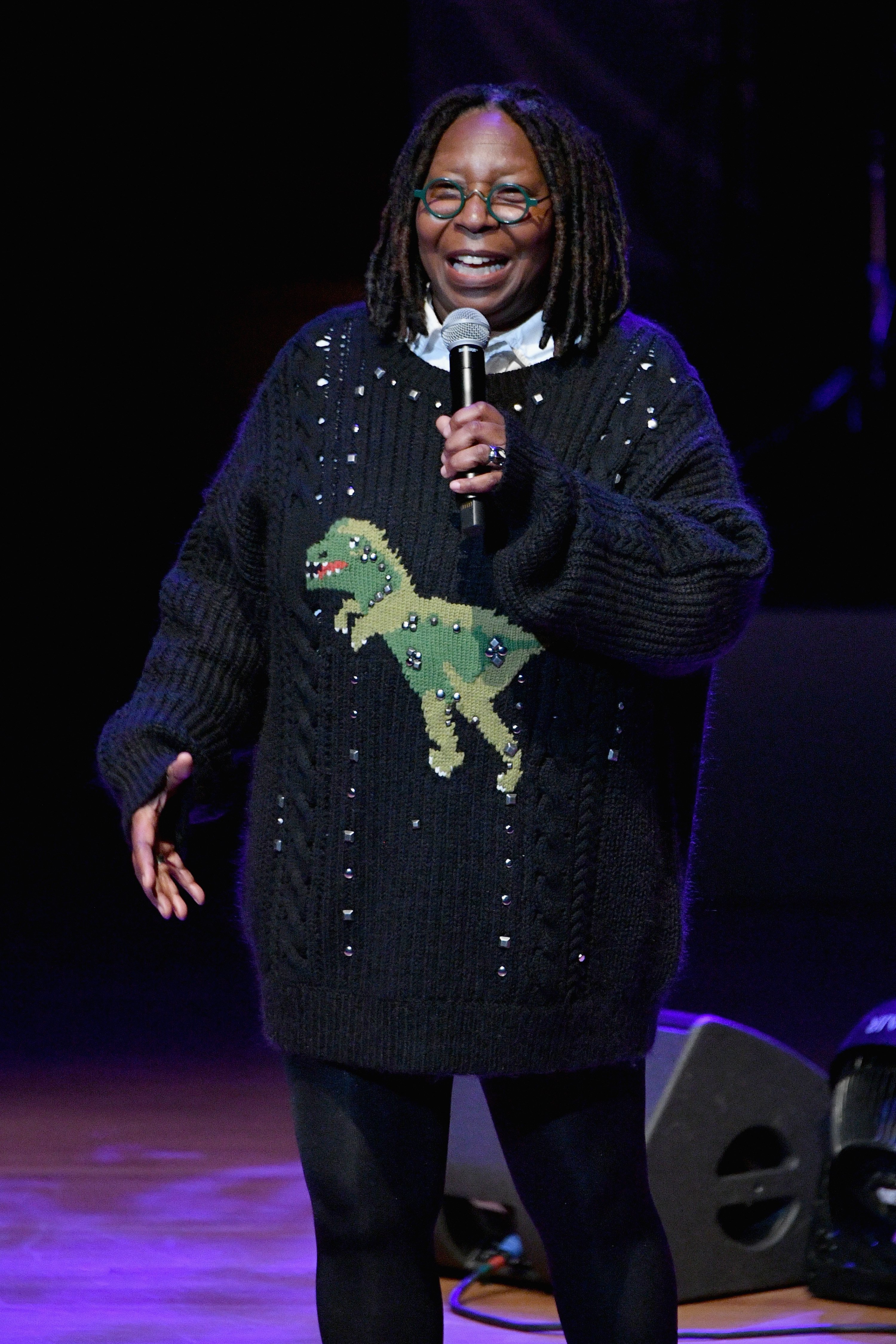 Goldberg, 63, turned up for the opening gala of Tyler Perry's Atlanta Studios in a baggy black button-down dress. She accessorized with a long necklace while pairing paint-splattered sneakers with white socks and rocked her new, white locks.
"I wasn't coming back, but my daughter said I think that's a mistake because we've just had a major shakeup" ~ Whoopi Goldberg
Martin, on the other hand, stepped out in a strapless dress that hugged her curves perfectly. The "According to Alex" alum also sported a black clutch and glamorous makeup.
SOCIAL MEDIA REACTIONS
Goldberg's appearance stood in sharp contrast to her daughter's and probably made it easier for social media users to criticize her dressing.
"Whoopi put forth zero effort as usual," one Instagram user wrote underneath a photo of Goldberg and Martin posted on the platform by Fashion Bomb Daily.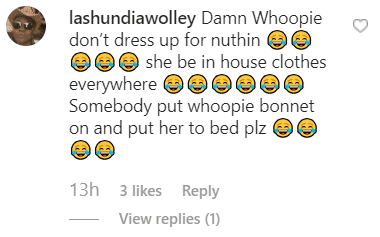 "I love Whoopi, but the white socks are a NO," chimed in another. "I like her hair, though."
A third fan described Goldberg as a "legendary mess" while a fourth added:
"Whoopi does [expletive] she wants period... and I'm never here for it."


STAR-STUDDED AFFAIR
While the internet mostly had complaints about Goldberg's outfit, other celebrities at the Tyler Perry event didn't seem to mind and mingled with the "Ghost" actress as usual.
Per Daily Mail, Goldberg was spotted hanging out with fellow Oscar winner Halle Berry. The other similarity both women shared on Saturday was their black ensembles.  
Berry, 53, flaunted her breathtaking figure in a black silk suit and matching bowler hat. In pictures published by Daily Mail, the "Monster's Ball" actress draped an arm across Goldberg's shoulder.
Other celebrities at the grand opening of Perry's 330-acre Atlanta studios, according to USA Today, include Oprah Winfrey and longtime partner Stedman Graham, Samuel L. Jackson, Spike Lee, Viola Davis, Taraji P. Henson, Patti LaBelle, and Tiffany Haddish.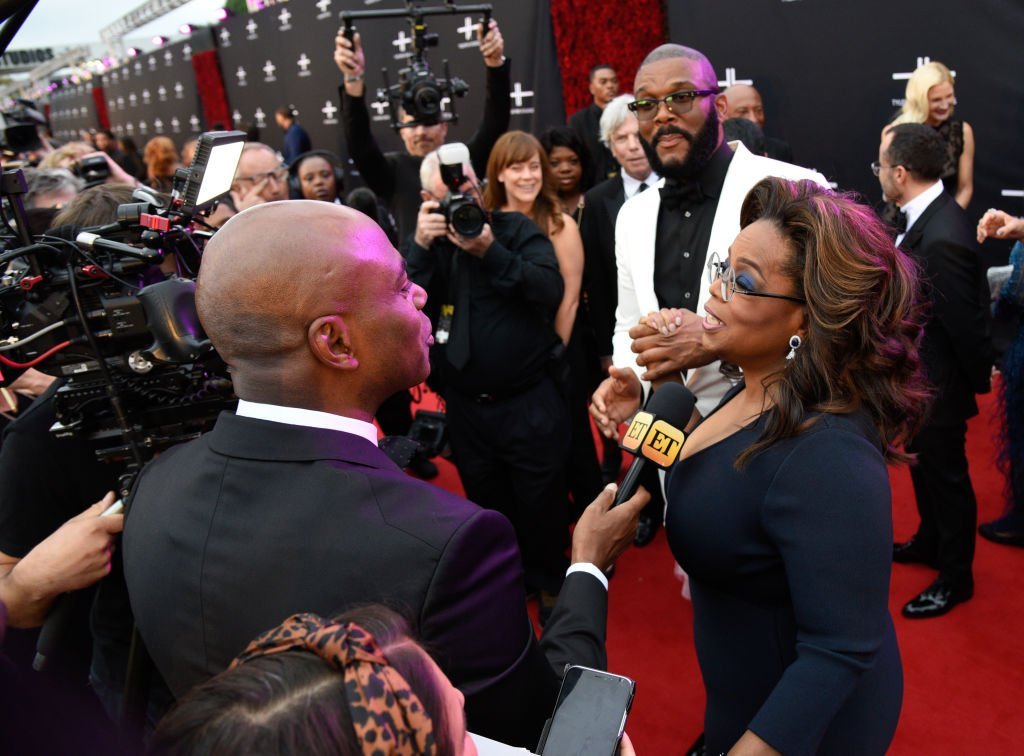 A WELL-DESERVED HONOR
Meanwhile, The YBF Daily reported that Goldberg has a studio stage named in her honor in Perry's new establishment. It's no surprise then that she showed up to celebrate the recognition with the woman she calls her "best friend."
Goldberg and Martin share a close bond, and in 2016, she disclosed on "The View" that Martin was her "best friend" and "one of the most trustworthy and loyal people" she's ever known.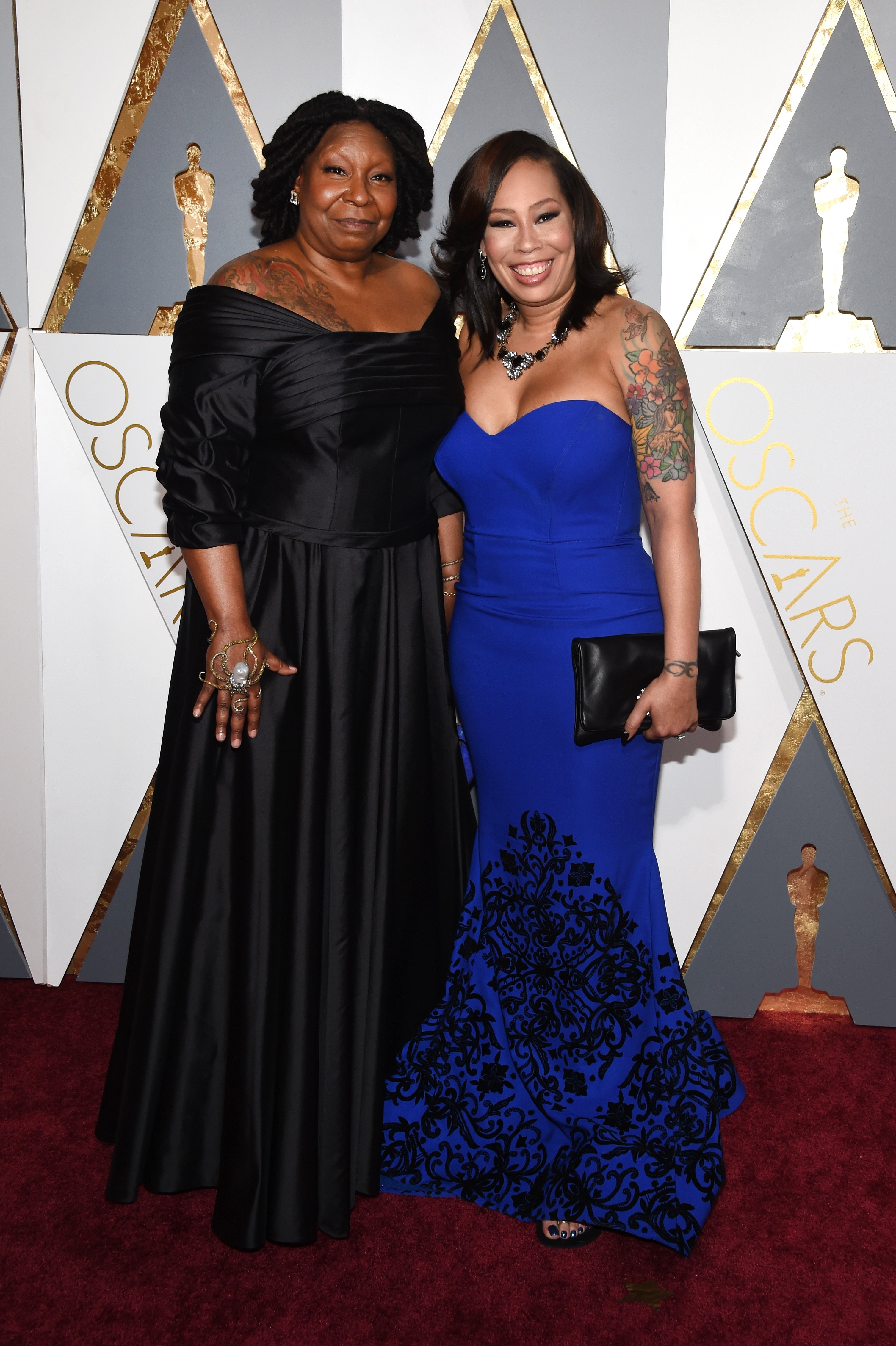 MOTHER-DAUGHTER LOVE
Goldberg even once revealed that it was Martin who stopped her from quitting "The View."
"I wasn't coming back, but my daughter said I think that's a mistake because we've just had a major shakeup, and you need to be a part of this conversation," she reportedly recalled.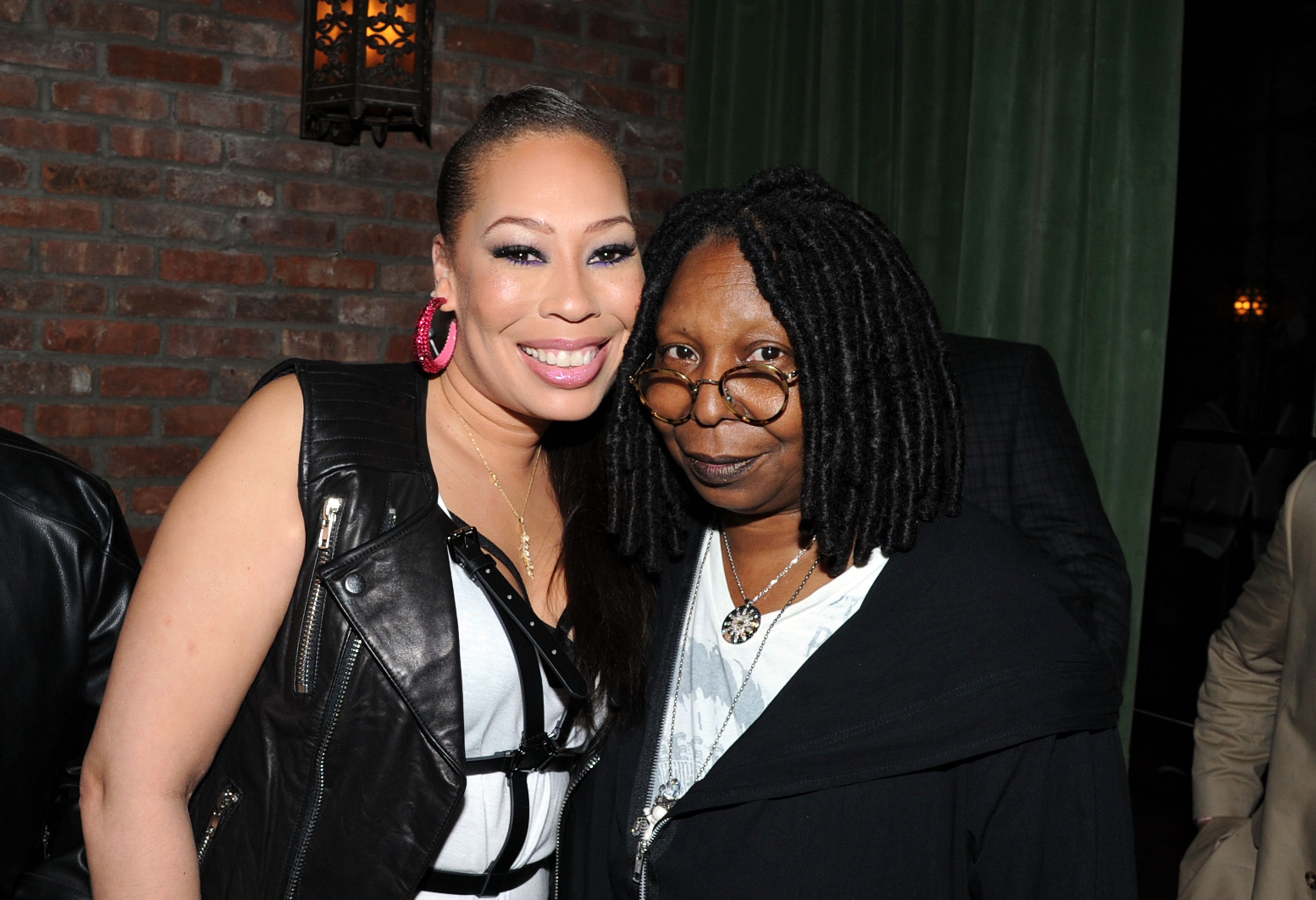 Goldberg is one of only 15 people in the world to have won an Emmy, a Grammy, an Oscar, and a Tony award (EGOT), and she couldn't be more deserving of the honor from Perry.