Meet Whoopi Goldberg's Only Child Alex Martin, Who Is the Spitting Image of Her Mom
Whoopi Goldberg is one of Hollywood's most versatile figures – actor, comedian, author, talk show host, etc. – but she's also mom to her daughter Alex Martin. Keep reading to find out more about their interesting relationship.
Before Whoopi became the household name she is today, the NYC native was a high school teenage dropout addicted to heroin. It was around that time that she met her first husband, drug counselor Alvin Martin.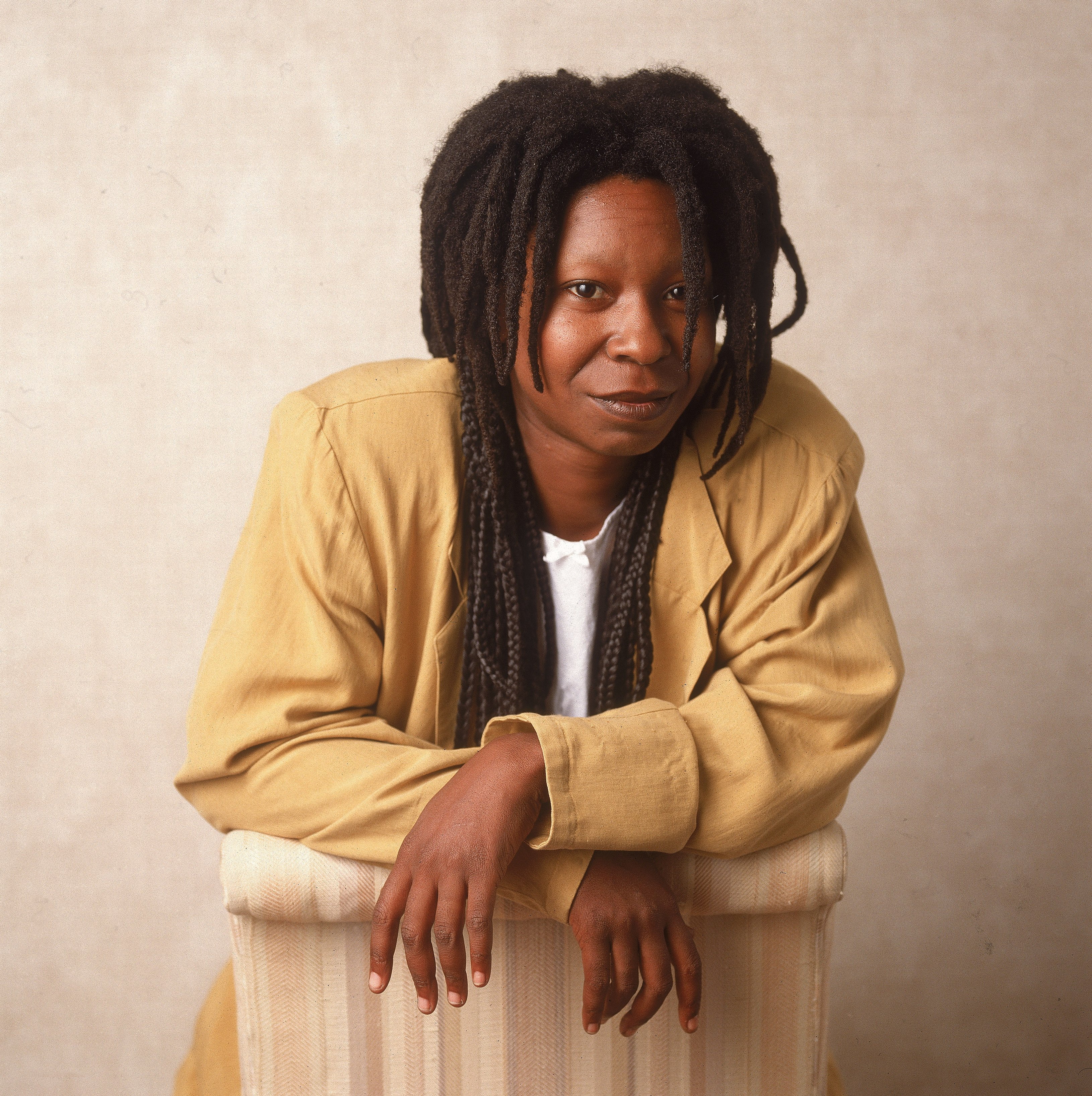 In May of 1973, when Whoopi was only 17, she and Alvin welcomed their daughter, Alexandrea "Alex" Martin. The marriage eventually hit the rocks in 1979 and Whoopi went on to have two more short-lived nuptials, but there was now one constant in her life – Alex.
Whoopi went everywhere with her daughter, and so in the mid-70s when she moved to California in search of an acting/comedy career, it was with Alex by her side.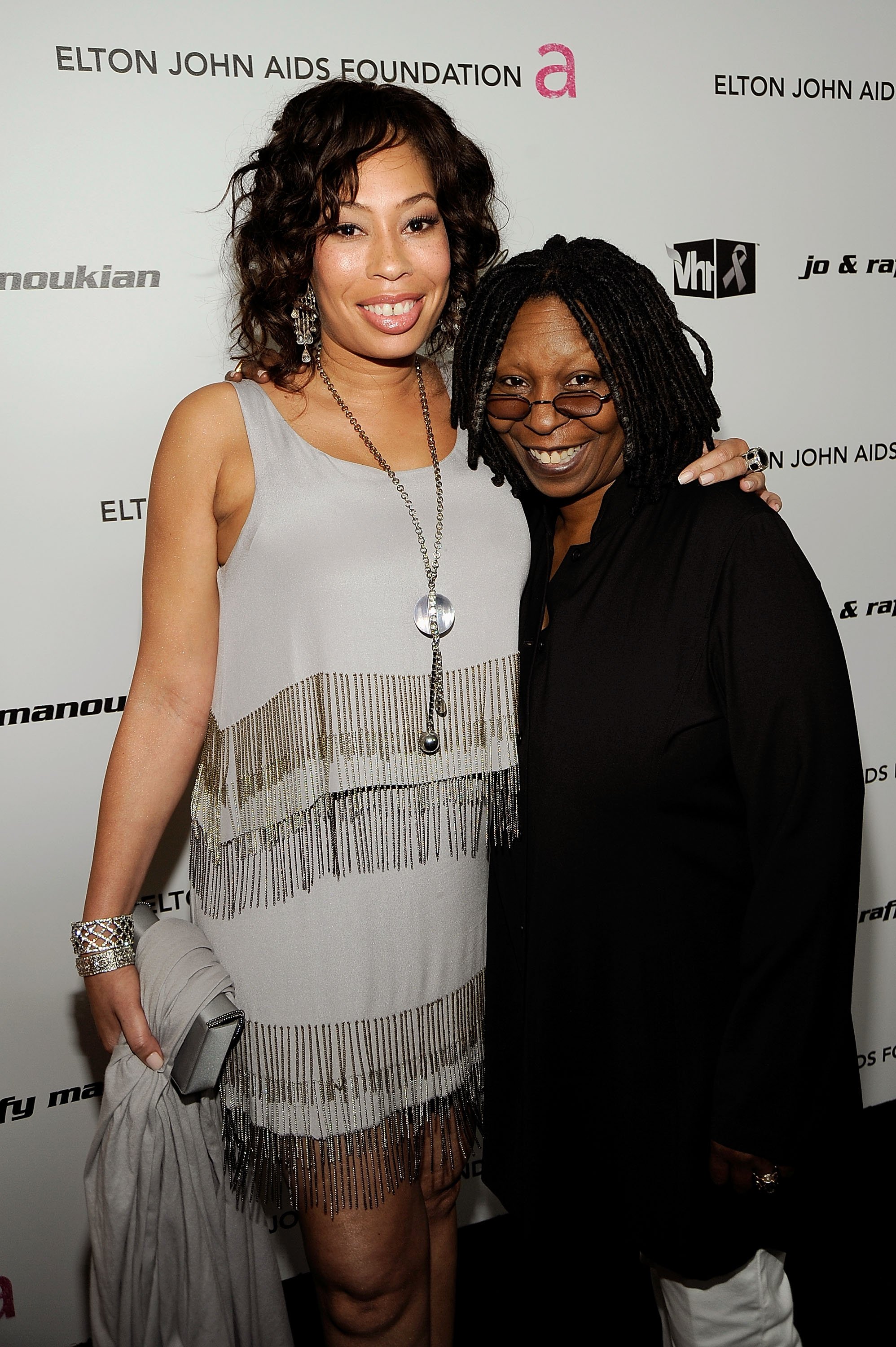 ROUGH DAYS
It wasn't exactly a smooth ride at the beginning, and Whoopi told The Telegraph in 2009 that she had to take available jobs. She worked as a bricklayer and at a mortuary where she applied makeup for the bodies.
"Well, I needed money, and I needed to work," she said. "So I figured I would rather lay bricks than lay men for money."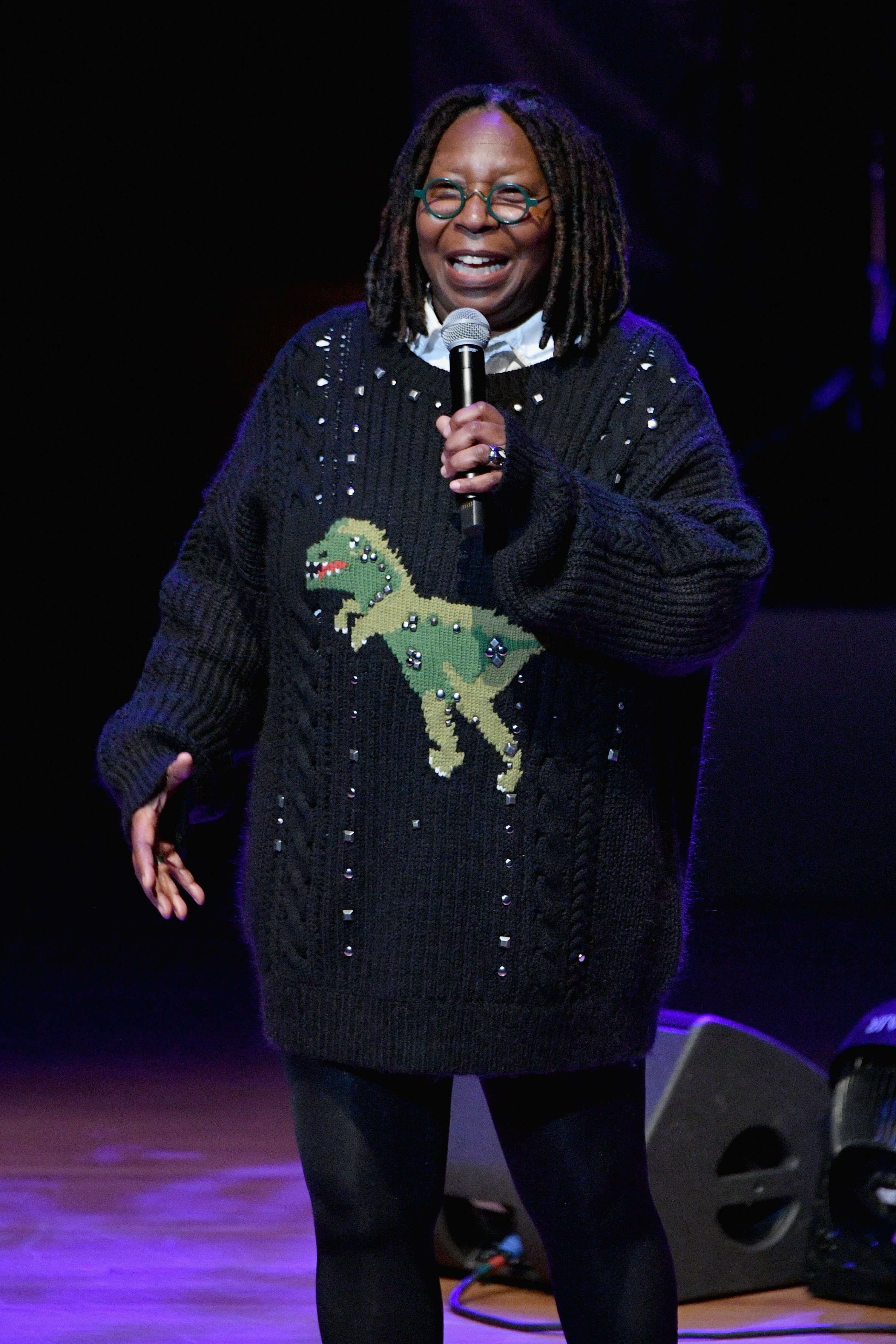 In a more recent interview with theGrio.com, Alex also recalls growing up poor and having to make do with almost nothing:
"I know what it's like with the food stamps, because my mom has her [Welfare] cards framed. Seriously… I remember that. I remember we had the one room space and we slept in the bed together. I remember when we wanted to travel we would drive across the country in broke down bugs. We didn't have the money to go to movies. I found friends, I walked down the street, I climbed trees, I did camping."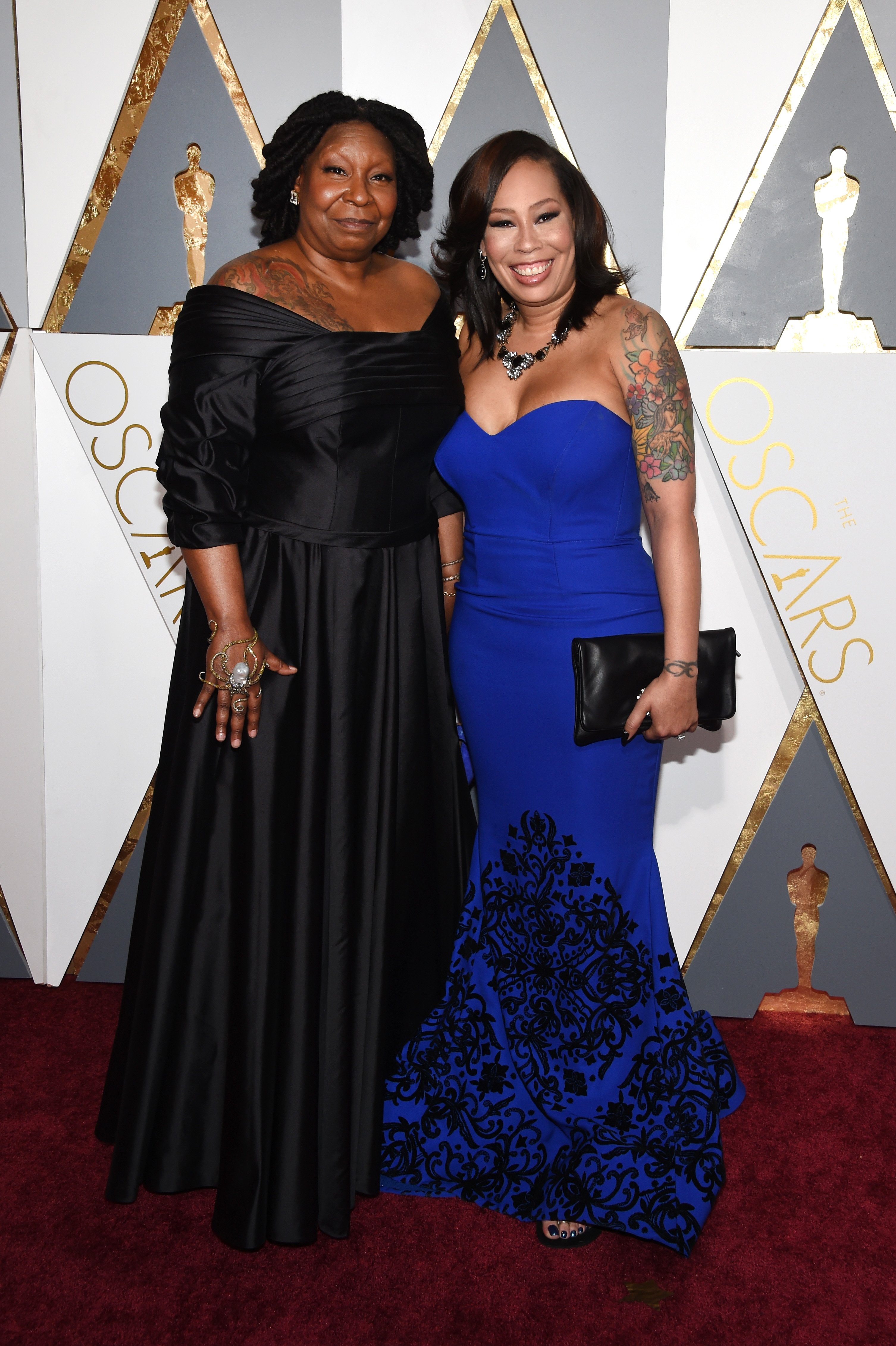 BRIGHTER DAYS
The good times eventually came for mother and daughter after Whoopi created and starred in a one-woman Broadway show and later landed the career-defining role of Celie in the 1985 film "The Color Purple."
From then on, the only way's been up for Whoopi who is one of only 15 people in the world to have won an Emmy, a Grammy, an Oscar, and a Tony award (EGOT).
WHOOPI'S 'BEST FRIEND'
And even though she eventually gave up on marriage, Whoopi remains close to her only daughter. In 2016, the "The View" co-host said on the show that Alex was her "best friend" and "one of the most trustworthy and loyal people" she's ever known.
Whoopi added:
"She's somebody who makes me laugh. …and we can talk to each other at any time of the day or night. I just like her a lot."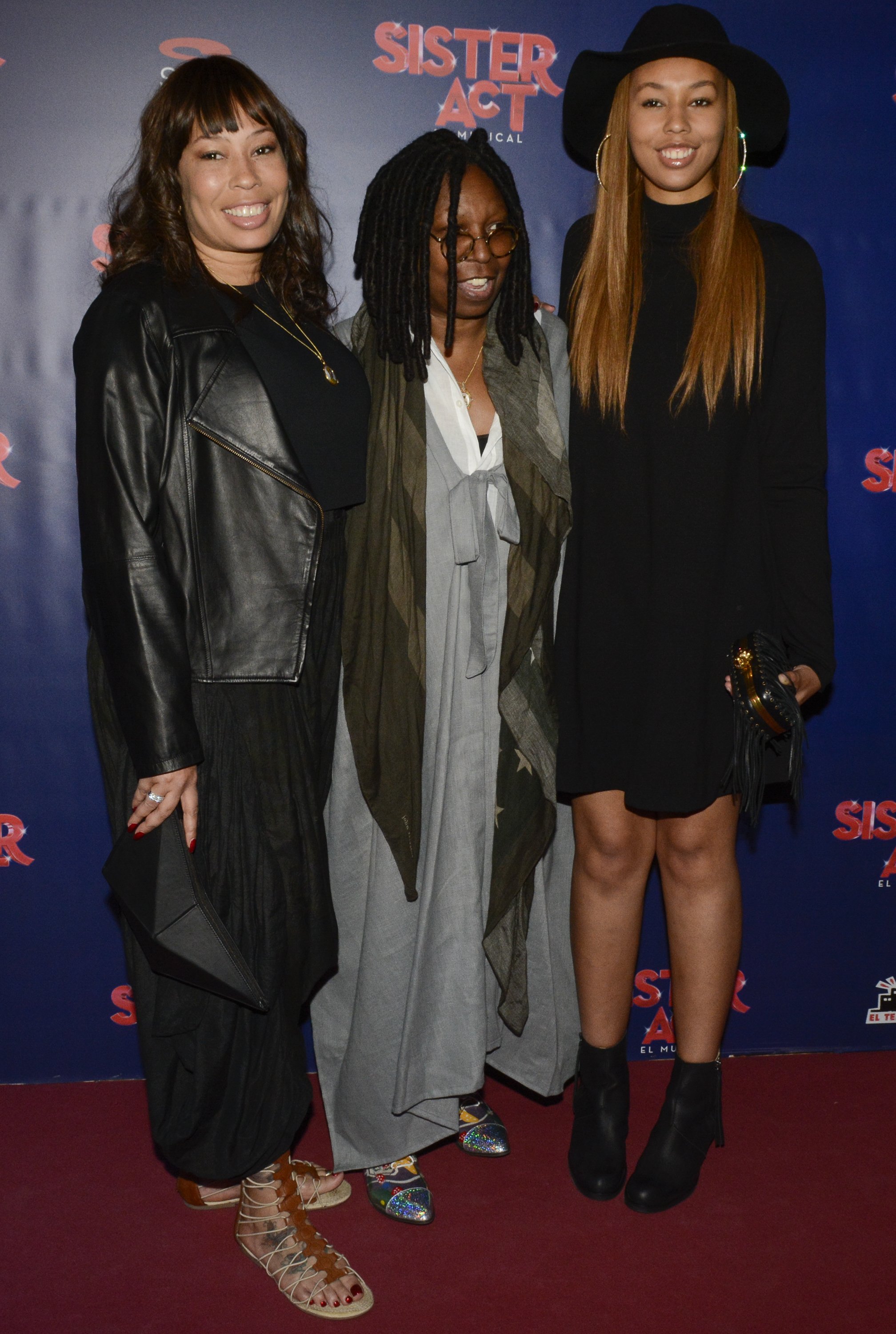 MUTUAL LOVE
Earlier in 2015, Alex said as much when she and Whoopi stopped by the Wendy Williams Show. According to Alex, she speaks with her mom "multiple times a day" and can talk to her about anything.
"That's how best friends do," Alex told the show host. "We support each other."
In 2014, however, Whoopi claimed that Alex was a better mother than she ever was. "Alex is a better mother to her three kids than I ever was," she reportedly said.
Alex is a mom to three kids – Amara Skye, Jerzey and Mason Dean. In 2014, Whoopi became a great-grandmother when Amara welcomed a daughter named Charli Rose.