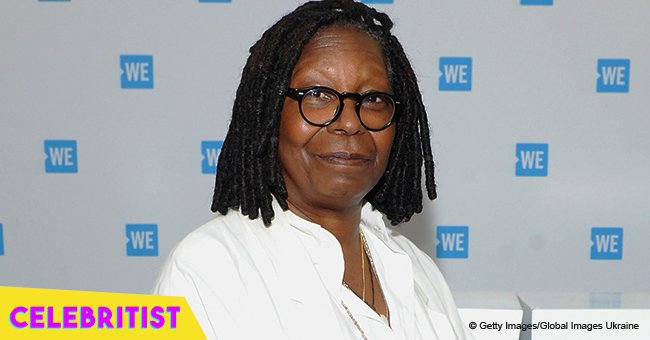 Whoopi Goldberg's 4-year-old great-granddaughter plays the piano while wearing pink tutu in video
Charli Rose is undoubtedly the most spoiled little girl at Whoopi Goldberg's household. The little girl recently turned 4-years-old, and she's already starting to show talents for music, as she was caught playing the piano by her father's camera.
Whoopi Goldberg wasn't exactly thrilled about becoming a great-grandmother at her age, so the first thing she said to her granddaughter, Amarah Skye before her baby was born, was to please teach the girl to call her just "Whoopi."
In an interview with Jimmy Fallon, she revealed that when her daughter, Alex Martin, found out she was going to be a grandma, she had a crisis, but Whoopi said she whispered in her ear "I've got no sympathy for you. You made me a grandmother when I was 33, b**ch."
Amarah is Alex's eldest daughter, and she married a man named Chris in 2013. A year later, they welcomed the adorable Charli Rose into the world, and the girl has been stealing hearts on her family's social media accounts since her birth.
Whoopi revealed two years ago when she visited the Rachael Ray Show that Charli Rose doesn't like to be babied. Apparently, she's a very direct, and sometimes dramatic little girl. For the fans' amusement Goldberg also revealed that Charli has an accent because a woman that works with the family has been teaching the kids some Spanish.
Despite her initial hesitance to be around babies, Goldberg revealed that now that Charli Rose is talking, she feels more at ease around her, saying:
"She's now calling me by my name which is great, and we're communicating. We're starting to communicate because babies are nice, I like them, but they don't do much. I had this whole conversation with my daughter, she said 'how was I?' I said, 'you just lay there.' She said, 'well, did we play?' I said, 'well, not until you could move'."
The adorable girl is already starting to develop some artistic talents, as she was recently caught playing the piano in a video that her proud shared on Instagram, where he wrote:
"Piano Prodigy #thefamouscharlirose "She's four year's old now, time is going by" My Amazing daughter!"
We're sure Charli Rose will have the support of her entire family as she keeps on learning about her artistic interests, and we're glad her family is sharing her growing process with us.
Please fill in your e-mail so we can share with you our top stories!