Kim Kardashian of KUWTK Shares Sweet Snap with Mini-Me Daughter North While Sitting on a Golden Chair
Kim Kardashian melted hearts as she shared a sweet photo of herself and her daughter North in their usual glamorous looks.
The Keeping Up with the Kardashians star was seated on a golden chair with her six-year-old daughter on her lap, as shown in her Instagram post last October 3, 2019.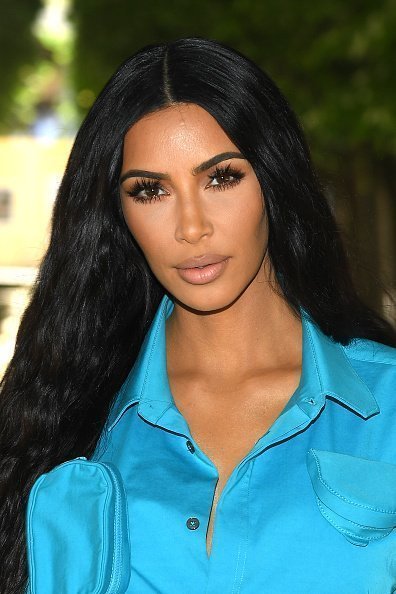 The post was liked nearly two million times in just three days. Kim sported black baggy bottoms, a black top with a white accent along the top, and slouchy boots.
She wore her signature dark hair loose and highlighted her pout with pink nude lipstick. She accentuated her looks with smokey eye makeup.
In the photo, the reality star is seen blowing a kiss to the camera while North, wearing golden shoes, flashed a peace sign.
ENJOYING THE RANCH
Kim posted the sweet snap amid reports her husband, Kanye, has bought a ranch priced at $14 million, as reported by Daily Mail. 
Located in Cody, Wyoming, the ranch – called Monster Lake Ranch – has eight lodging units, two freshwater lakes, meeting facilities and event center.
Kim recently uploaded a photo of her whole family spending time on the ranch. The couple are parents to North, 3-year-old Saint, 2-year-old Chicago, and 5-month-old Psalm.
In an earlier post, she shared a photo of herself holding on to the reins while North and Chicago were seated on a horse in a filed.
BAFFLING OPTICAL ILLUSION
As for the recent photo she shared of herself and North, some fans were confused because of what appeared to be an optical illusion, Pop Culture reported.
In the photo, North has both of her legs straddled to one side while sitting on her mother's lap. Kim's legs stick out from underneath North.
Fans wrote that they were confused by the "leg situation". To some, it appeared as though it was North who was wearing boots, and not Kim.
The mother-and-daughter duo are truly having a good time. The reality star earlier confessed that she delayed giving birth to North to get her nails done.
On a more serious note, Kim previously admitted that the gun violence in America has made her afraid of having more children.
In one episode of "Keeping Up with the Kardashians," the 38-year-old mother shared her anxiety over the school shootings.
"The world is just so different now than when I grew up, so I've been kind of hesitant about having more kids," she said.