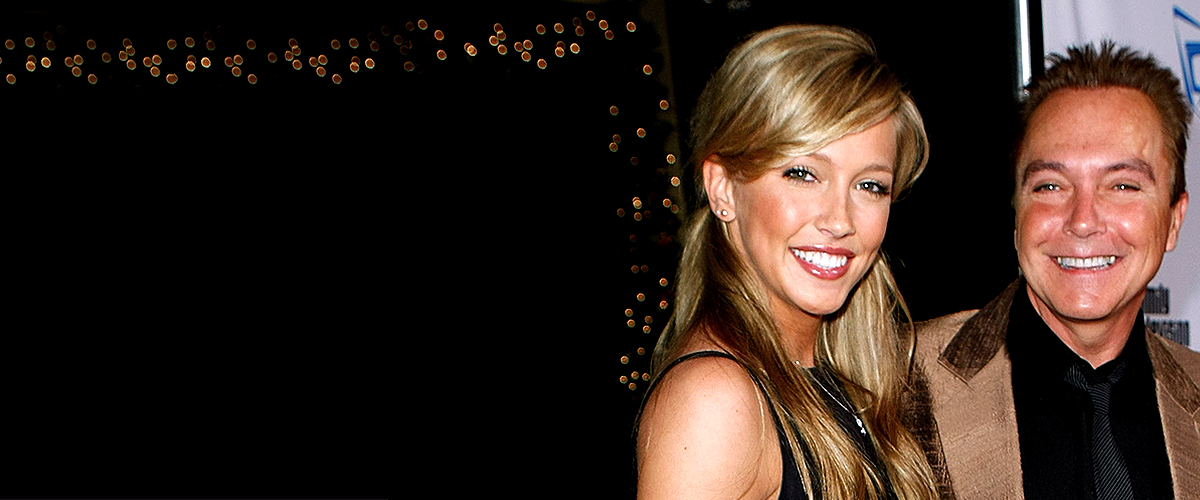 Getty Images
Katie Cassidy's Fan Defends a Photo Showing off Her 'Lean' Body While Doing a Handstand

Katie Cassidy's handstands are impressive no matter what, but apparently, her stature is more of a talking point for some fans.
Cassidy, 32, took a fun photo from Costa Rica as she did a handstand on the beach underneath clear skies. She shared the photo, found below with reactions, on Sunday.
"Handstands in the sand!" she captioned the incredible shot, which showed her appearing to be in full control as she was inverted near the ocean.
Several fans praised the "Arrow" actress for being able to perform such a feat. "Handstands are amazing and so are you Katie," said one person.
They touched on her fitness which was clearly up to par in the picture. Her tiny bikini which featured a yellow top made that clear enough.

Fan's comment on Kate Cassidy's post | Photo: Instagram/ Katiecassidy
Another follower noted. "Amazing upper body strength and balance." The positive comments received tons of likes from those who agreed.
"Katie being talented at everything," wrote another fan. The "When A Stranger Calls" actress clearly has skills on screen as well as in the gym and subsequently, the outdoors.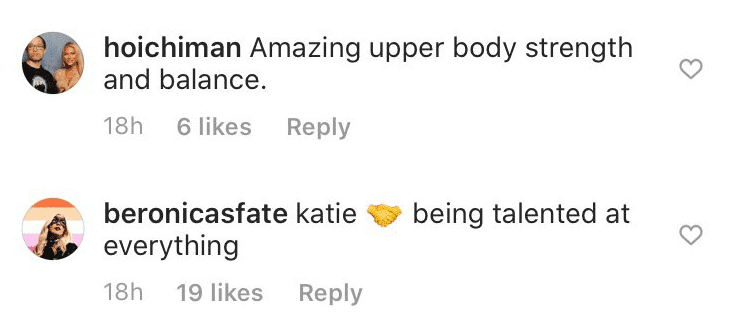 Fans' comments on Katie Cassidy's post | Photo: Instagram/ Katie Cassidy
However, one person determined that Katie's weight was too low, and shared a bold comment underneath her post.
"Give that woman a Big Mac," they wrote. Another agreed saying, "couldn't have said it any better."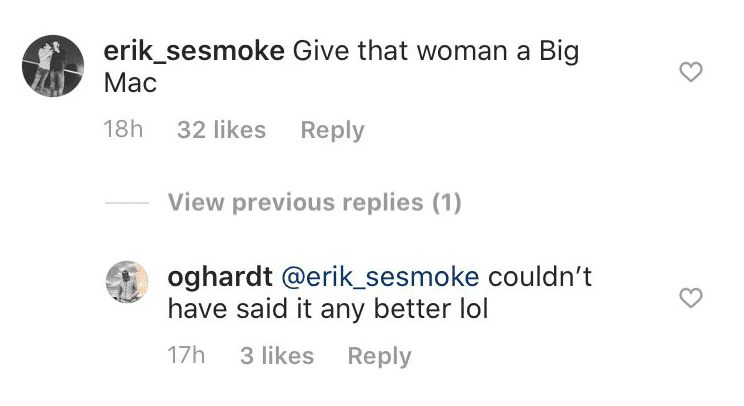 Fan's comment and one reply on Katie Cassidy's post | Photo: Instagram/ Katie Cassidy
One person who was not having it jumped in to defend the actress from the attack. They said: "She is just really lean."
Internet trolls have no mercy, even when someone has recently experienced pain in their life. Less than two years ago, Katie lost her father.

Fan's comment under Katie Cassidy's post | Photo: Instagram/ Katie Cassidy
David Cassidy was best known for his role on "The Patridge Family." Sadly, the star passed away on November 21 due to organ failure. He was 67.
Days later, the "Nightmare On Elm Street" actress shared a touching post as she remembered her late dad. She revealed his last words to be "so much wasted time."
Katie only spoke to the media about her father's death months later. Somehow, she was able to find a silver lining in the situation. In this case, it brought her family together.
David and his daughter reportedly did not have the best relationship. Months before his death, the actor told People that he didn't raise her. He was a biological dad, but not a real dad.
Katie, who grew up with her mom, was able to be successful by making her own way without her dad's support. The pair were on good terms, though, and David said he was proud of her daughter.
Katie has been a main character on "Arrow" throughout its eight-season run (the final season will air soon). Last month, she shared a post expressing her shock that the show is coming to an end.
Calling it "surreal," the actress also expressed thanks for being able to direct the season's third episode. The episode is titled "Leap of Faith."
Please fill in your e-mail so we can share with you our top stories!