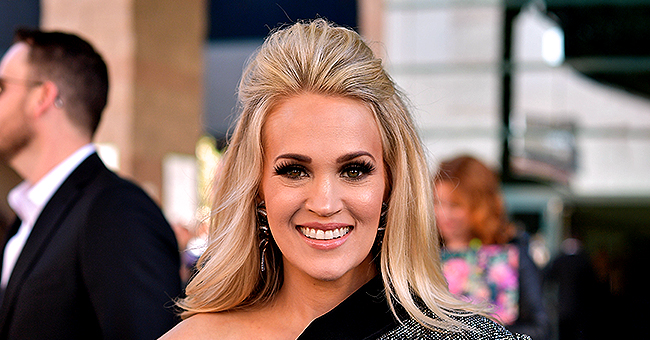 Getty Images
Carrie Underwood Performs a Capella Version of 'The Champion' as 8-Year-Old Deaf Fan Savannah Dahan Signs Along
Carrie Underwood recently met a deaf fan who she performed "The Champion" with while doing a sign language rendition of the song.
An eight-year-old fan of Carrie Underwood named Savannah Dahan went viral earlier this year, after performing a sign language rendition of "The Champion."
She recently had the chance to do so again, but this time alongside her singing idol during the Cry Pretty 360 tour in Washington D.C. on Friday.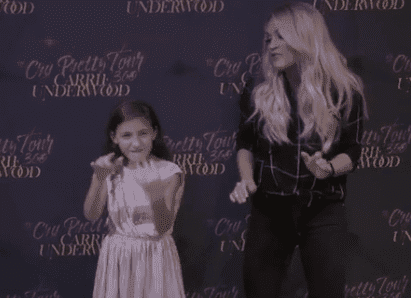 Carrie Underwood sings with a deaf fan. | Source: Instagram.com/Carrieunderwood
A BIG FAN
Savannah's enthusiasm and joy were clearly projected as their moment together was caught on video and posted on Underwood's Instagram. The singer captioned the post:
"Savannah! You bring so much joy to #TheChampion! Thank you for such a special moment last night in D.C."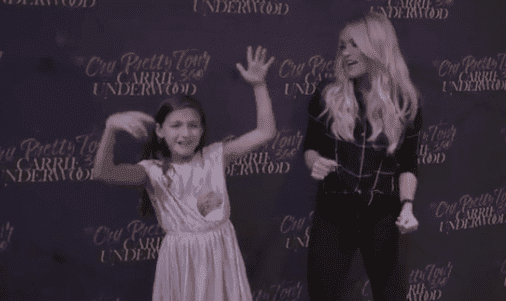 Carrie Underwood sings with a deaf fan. | Source: Instagram.com/Carrieunderwood
The eight-year-old previously appeared on Good Morning America after attracting attention with all her renditions of famous songs. She pointed out that the "American Idol" alum was her favorite singer, saying:
"I love her songs because it is easy to understand, and her expressions are clear."
SAVANNAH DAHAN
Savannah was born deaf, like her father Richard Dahan, who shared his daughter's amazing skill of singing along to music videos. He shared:
"We really didn't realize the skill she had until we saw the TV behind her with the captions, and she was really able to identify with the words. She really identifies with that song."
A SWEET INVITE
Underwood previously invited a little boy, Connor, who also had a disability, to perform with her on stage to sing "Little Toy Guns," at the US Bank Arena in Cincinnati.
Connor, an 11-year-old with Tourette syndrome, was among the crowd at the concert who stood out for holding a sign that caught the singer's attention.
According to his mother, Connor has been a fan of the singer for a while, especially the song "Little Toy Guns," which "hits home" for the 11-year-old.
Please fill in your e-mail so we can share with you our top stories!