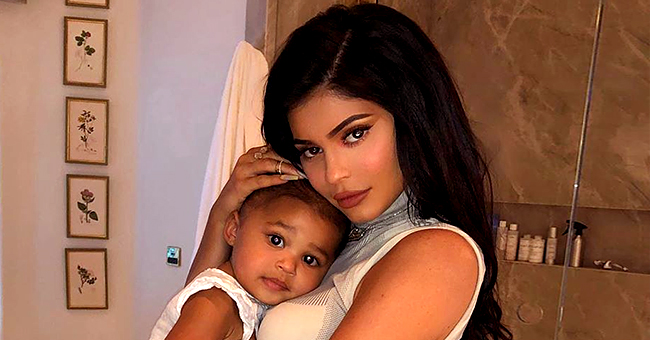 Instagram.com/kyliejenner
Kylie Jenner of KUWTK Shares Sweet Video of Cousins Stormi, True, Dream and Chicago Playing Together
Kylie Jenner's daughter, Stormi Webster, has plenty of playground sets. Of course, there's no better way to enjoy them but with her Kardashian cousins, and they're now considered "squad goals" by many thanks to how easily they connect with each other.
Kylie Jenner adopted the Kardashian babies for a couple of hours so that they could enjoy some time at the playground under her supervision. This comes after her split from rapper Travis Scott, whom she says continues to prioritize their daughter above all else.
In their playdate video, Chicago West, True Thompson, and Dream Kardashian joined Stormi as they played with one of the playground features, laughing together as they went.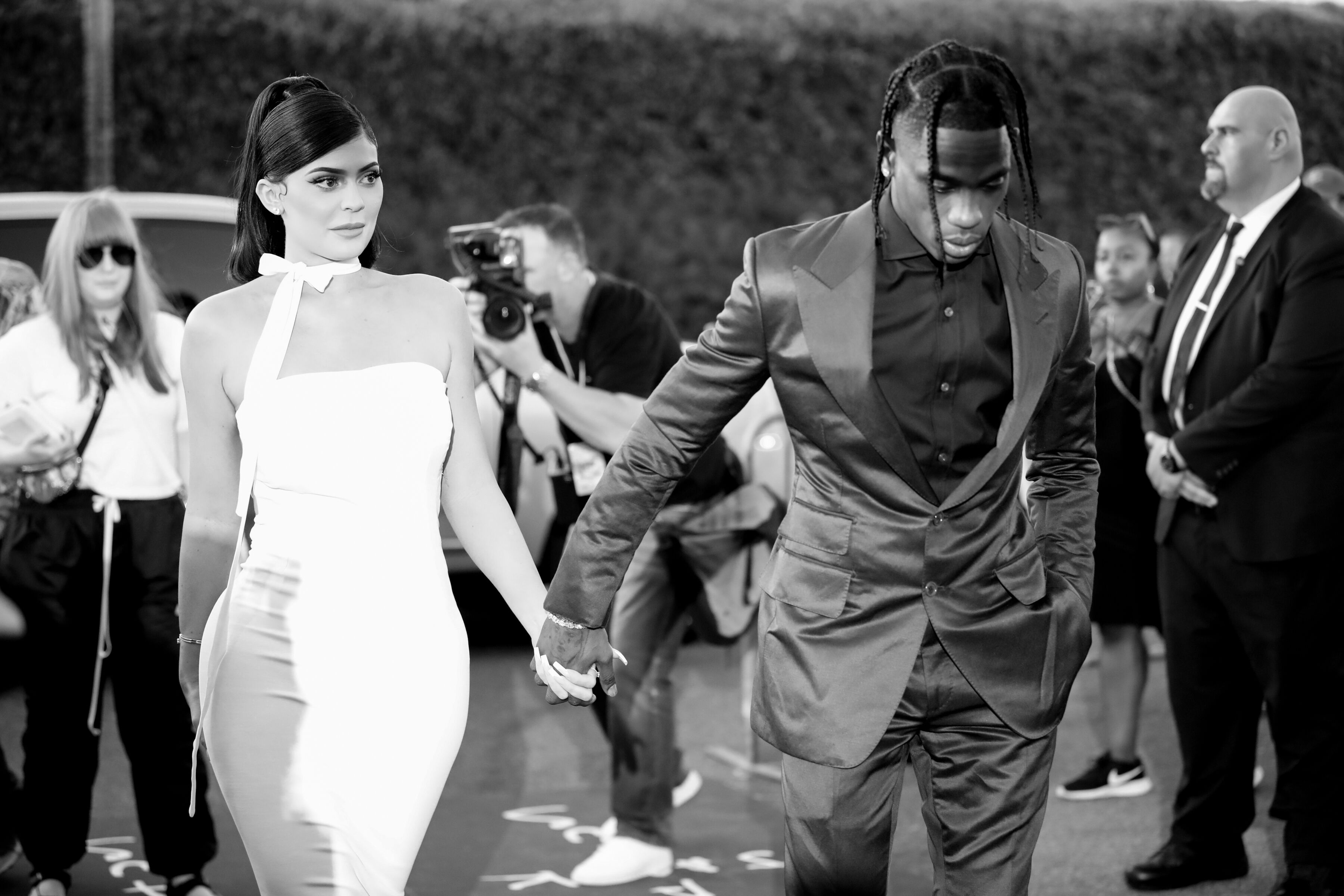 Kylie Jenner and Travis Scott in the Netflix premiere of "Travis Scott: Look Mom I Can Fly" | Source: Getty Images/GlobalImagesUkraine
The Adorable Cousins' Playdate
Proud mom Kylie Jenner took a video of her daughter and her cousins' sweet bonding moment, thanking God for the gift of children.
"These girls are getting so big I can't handle it.. thank you God for them."
The adorable Kardashian cousins smiled and laughed together as they enjoyed the playground set in each other's company, proving how simple life could be despite being from such a luxurious family.
Stormi's "Big Girl" Playground
Aside from Stormi's cousins' playdate, Kylie also unveiled her "big girl set" surprise to her daughter, which consists of a bigger playground set with a bridge, swings, and a slide.
In a separate video, Kylie can be heard walking through the set with Stormi, who had difficulty crossing the bridge. Luckily for her, her supportive mom cheered her on and she eventually crossed the bridge.
The adorable mother-and-daughter duo has been spending a lot more time together following the beauty mogul's split with her rapper boyfriend, Travis Scott.
Following the Travis and Kylie Split
After rumors of her rekindling with ex-boyfriend, Tyga, came to light, Jenner decided to speak up about the whole ordeal and remind people that she and Travis are focusing on their daughter above anything else.
On Twitter, she wrote:
"Travis and I are on great terms, and our main focus right now is Stormi. Our friendship and our daughter is priority."
An Alleged Reunion with Tyga
Meanwhile, she slammed rumors that she's trying to get back with Tyga following her split from Travis. She adds that somehow, the internet always finds a way to make things more dramatic than it really is in real life.
"The internet makes everything 100 times more dramatic than what it really is. There was no "2am dates with Tyga." You see me drop two of my friends off at a studio that he happened to be at."
This 2 AM date came to light when she allegedly left Delilah in West Hollywood, cruising to Sunset Marquise where Tyga is busy recording at their studio.
Hope for the Future
Although Travis and Kylie love each other a lot, it turns out they see their near future a bit differently. While Kylie's ready to settle down and have a second baby, Scott would like to focus on his music career for just a little bit longer.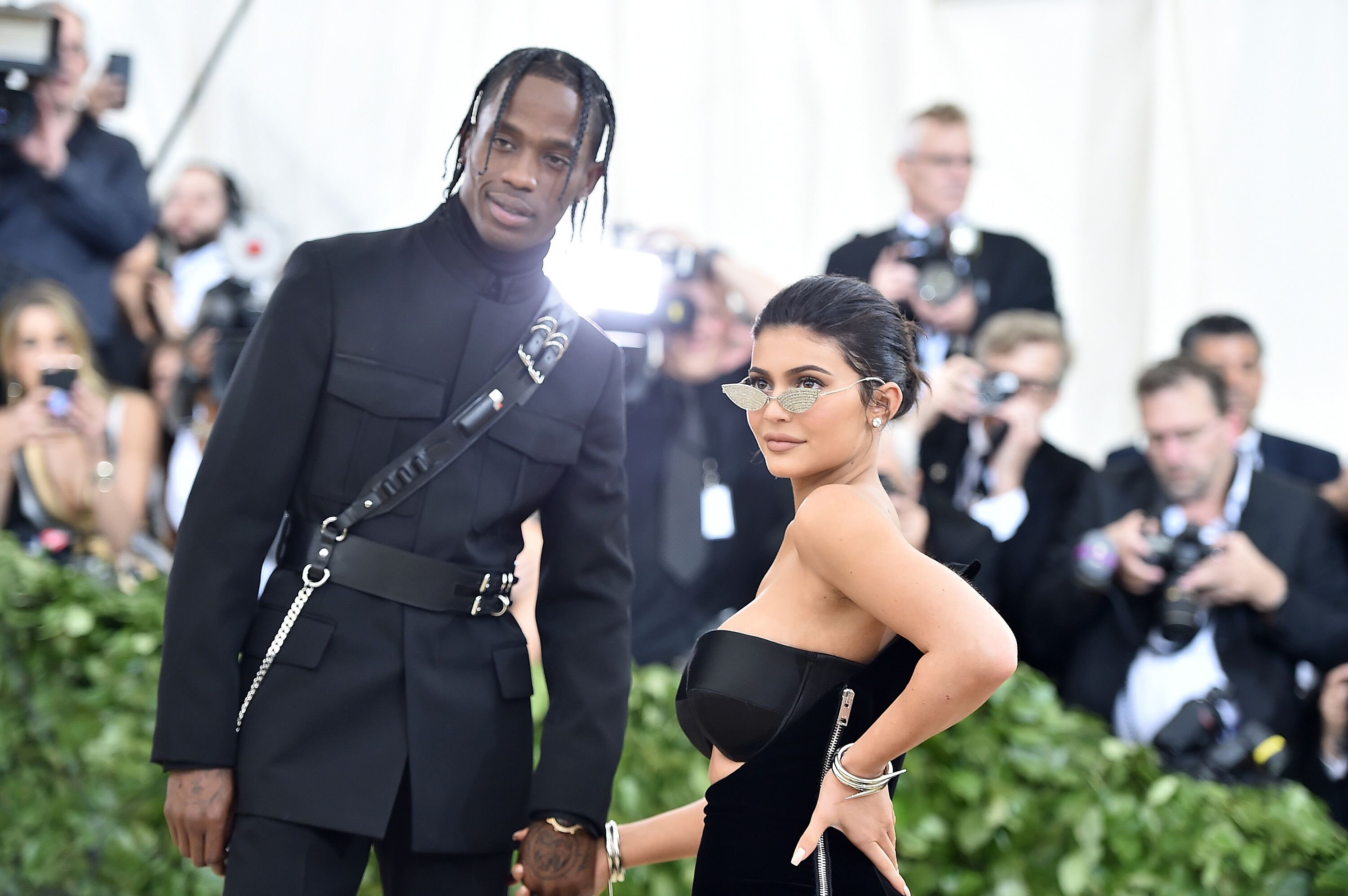 Kylie Jenner and Travis Scott at the MET Gala 2019 | Source: Getty Images/GlobalImagesUkraine
Regardless of their differences, Stormi remains their first priority and they are open to reuniting in the future.
Please fill in your e-mail so we can share with you our top stories!