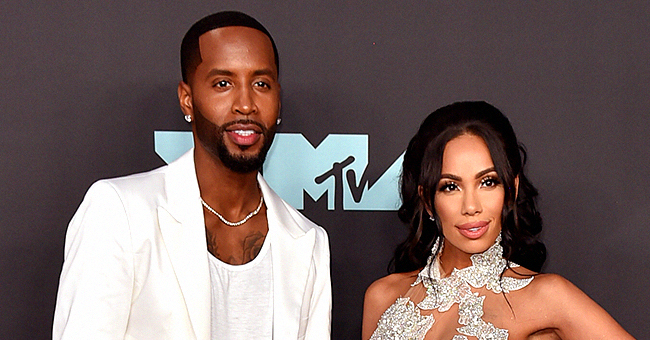 Getty Images
Safaree Samuels of LHH Marries Erica Mena and Performs 'No Regular Girl' at Their Reception

Safaree Samuels and Erica Mena are reportedly married, and a clip allegedly showing the rapper performing for his bride at their reception has emerged.
They recently confirmed that they're expecting their first child together, and from the look of things, Safaree and Erica are taking things as fast as they can.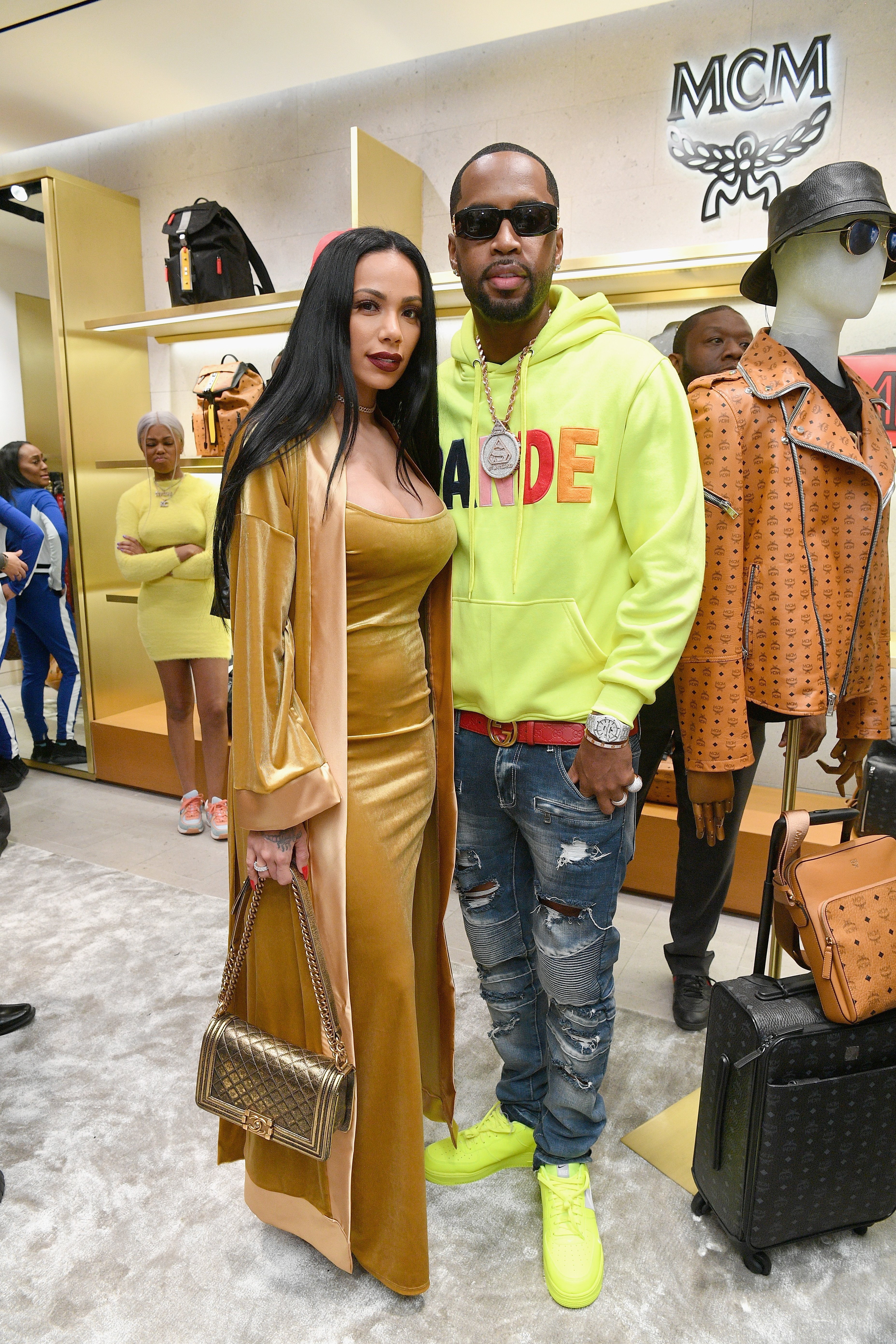 Erica Mena & Safaree Samuels attend MCM x Super Bowl LIII in Georgia on Feb. 2, 2019 | Photo: Getty Images
The Shade room took to Instagram a few hours ago with a video said to be from the "Love & Hip Hop" stars' wedding reception.
Safaree, who previously dated Nicki Minaj for over a decade, proposed to Erica last December
Cameramen trail the couple as they dance while Safaree performs "No Regular Girl" for his pregnant bride.
The caption for the video read:
"The first look at Mr. & Mrs. Samuels!! #Safaree performs for his bride #EricaMena at their wedding!!"
Safaree and Erica are yet to confirm their wedding officially, but the former model now goes by "Erica Mena Samuels" on her social media pages.
Earlier this month, Safaree and Erica finally confirmed that they're expecting a baby following weeks of speculation. "I'm excited, I'm nervous, I'm in shock, I'm in disbelief," the rapper said in a VH1 clip where Erica showed off her baby bump.
"It's like, very surreal to me. So, it's like, whoa. I don't know what the hell to do, but I know I'm going to be great at what I do because I'm great at everything," he added.
Safaree has since shared a sonogram of the unborn child, implying that the little one has his head. We still don't know the gender, but the soon-to-be parents will probably be shooting a reveal soon.
Safaree, who previously dated Nicki Minaj for over a decade, proposed to Erica last December with a custom 14-carat platinum ring.
Showing off the ring on Instagram at the time, Erica gushed:
"I'm absolutely the luckiest woman in the world. A Man who has never been afraid to love me. A MAN who has been here and knows everything I been through. Everything before this- It no longer matters. Wedding date set."
If news of the wedding is accurate, then congratulations are in order for Erica and Safaree.
Please fill in your e-mail so we can share with you our top stories!