Gwyneth Paltrow: Two Husbands and Two Children of the 'Bounce' Star
Actress turned wellness guru, Gwyneth Paltrow found a life recipe that works for her. Since she first appeared onscreen in the early 1990s, Gwyneth's career and personal life took equally unexpected turns.
The first of which perhaps started with her performance in the 1996 film "Emma." It led to Gwyneth's casting as Viola in "Shakespeare in Love" in 1998, and earned the actress a Screen Actors Guild, Golden Globe, and Academy Award Awards for Best Actress in a Leading Role.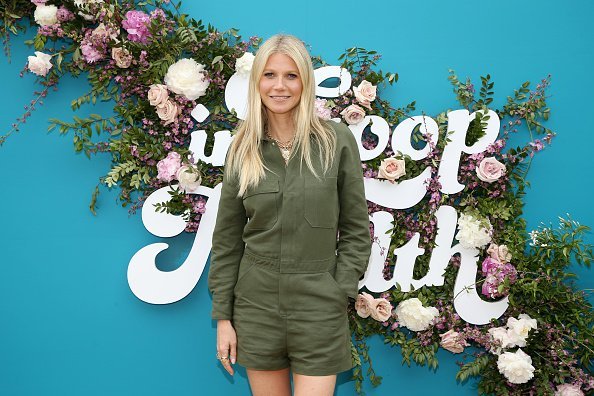 However, the night Gwyneth won her Golden Globe Award, personal struggles she faced came to light as she later said, "My grandfather had liver cancer, and my father had throat cancer, but my grandfather didn't know about my father, so we couldn't say anything. But then by the time that the Academy Awards happened, he knew."
While filming "Seven" in 1994, Gwyneth met actor Brad Pitt, and the pair soon became Hollywood's hottest couple. They became engaged, but their relationship crumbled when Gwyneth failed to realize that she is not ready and started misbehaving.
"My kind of internal stuff really tripped up that whole relationship, and I felt really responsible and also like I was the architect of my own misery, and I just made a big mess out of it," Gwyneth said.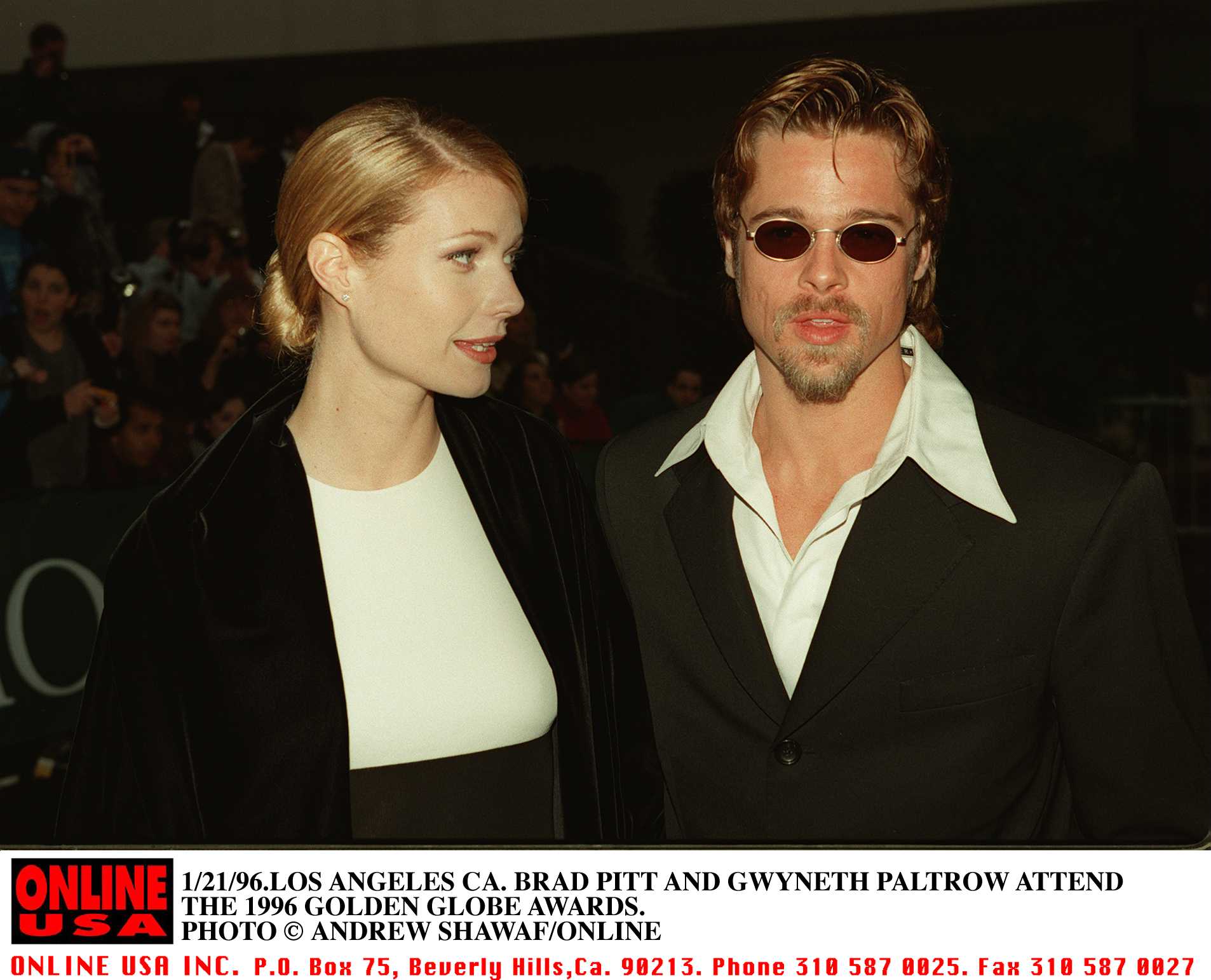 Knowing that internal struggles caused her to destroy her relationship with "such a good person," left Gwyneth feeling bad about herself for years, even though they are on speaking terms.
Coincidentally, Gwyneth found love again with her co-star in "Shakespeare In Love," Ben Affleck. The couple initially met at a hosted dinner in 1997, but fundamental differences between the pair caused them to go their separate ways two years later.
"I just think we have a very different sort of value system," Gwyneth said after their split. "Ben makes life tough for himself. He's got a lot of complications, and you know, he really is a great guy. So I hope he sorts himself out."
Shortly after her split from Ben Affleck, Gwyneth met Chris Martin, Coldplay's frontman, when she attended one of their concerts in October 2002.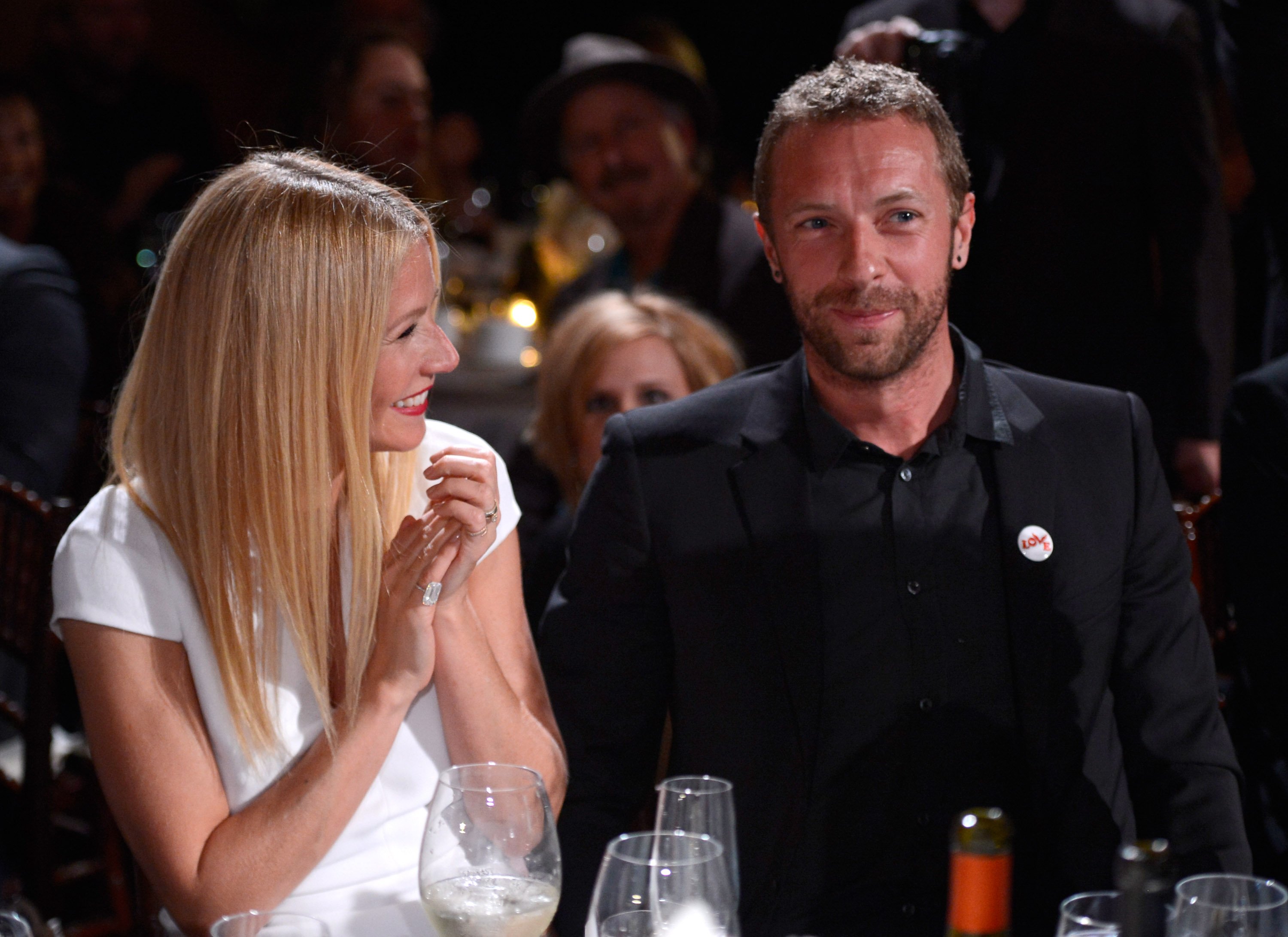 The pair decided to marry in 2003 and welcomed their first child and daughter, Apple, on May 14, 2004, followed by the birth of their son, Moses, two years later, on April 8, 2006.
In September 2008, Gwyneth launched her lifestyle brand Goop as she decided to put her acting career on the shelf and introduce her outlook on wellness to a larger platform, as she said:
"I remember when I started doing yoga and acupuncture, people thought it was outrageous. When I was photographed with cupping marks on my back, everyone went crazy. I've always been the person who introduces wellness ideas into the culture, and I can see by pattern recognition that people eventually come around."
The success of the company allowed Gwyneth to celebrate its 10th anniversary with an extension of shipping to Europe while she also opened Goop's first pop-up store in Notting Hill, London, in September 2018.
After ten years of marriage, Chris and Gwyneth separated on March 25, 2014. With the decision being an amicable one, the couple remains close, even after their divorce on July 15, 2016. 
Gwyneth experienced her break-up with Chris differently to that of her previous romantic relationships. Her perspective allowed for the notion that the end of a marriage doesn't mean the end of an entire relationship.
And so, Chris and Gwyneth focused their efforts on making their separation as easy on the children as possible. They regularly appear out together on outings with the children and support each other in their respective careers.
The actress met her second husband, Brad Falchuk, in 2014 when she guest-starred on an episode of "Glee." Madly in love, they tied the knot in the Hamptons on September 29, 2018, among friends Cameron Diaz, Steven Spielberg, and Robert Downey Jr.
"I have decided to give it a go again, not only because I believe I have found the man I was meant to be with, but because I have accepted the soul-stretching, pattern-breaking opportunities that (terrifyingly) are made possible by intimacy," Gwyneth said about her decision to get married again.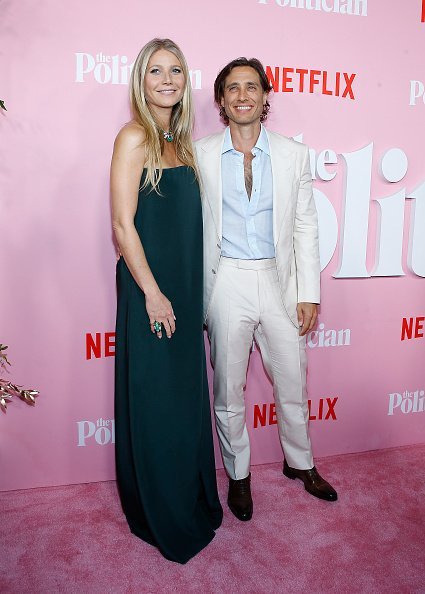 With Brad added to the picture, Gwyneth and Chris' approach to co-parenting becomes more evident. Chris and the kids joined the newlyweds for their honeymoon in the Maldives, and the whole crew then reportedly spent Thanksgiving and New Year together as well.
However, the couple held off on moving in together for about a year after their wedding in consideration of Gwyneth's two children. But since Brad moved in, the pair also started collaborating on work, and he wrote her role in "The Politician."
"I'm really focused on my day job at Goop, and it's hard to sort of sneak away and do acting parts, but I love him a lot, and he wanted me to do it, so he wrote me back in, it was really fun. I enjoyed it a lot," Gwyneth added.
Brad and Gwyneth's marriage also took place two days after her 46th birthday, and it took the actress a few months before she shared pictures and details of what she described to the "the best day of our lives."
Images shared of the intimate ceremony and Gwyneth's stunning Valentino wedding dress pictured a fairy tale day as both the bride and groom exuded happiness.