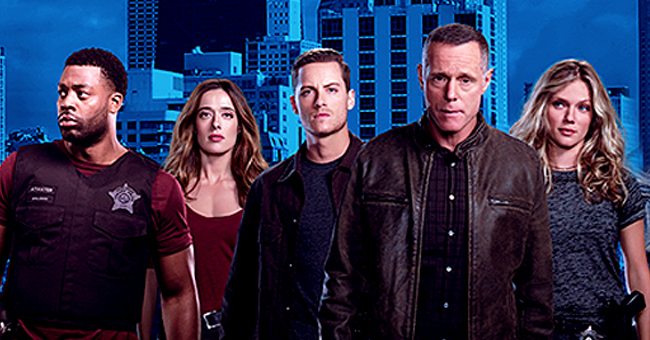 Facebook/NBCChicagoPD
Meet 'Chicago PD' Cast's Real-Life Spouses

Viewers first saw the Intelligence Unit, and the uniformed cops solve crimes as part of District 21 of the Chicago Police Department on "Chicago P.D." in 1994. Seven seasons later, the crime drama is still going strong; however, does the same apply to their romantic lives?
Let's take a closer look at the familiar cast members of the award-winning television show's state of romantic affairs.
JASON BEGHE: HANK VOIGHT
As the chief of the Chicago P.D.'s Intelligence Unit, Hank rules with an enigmatic but firm hand. In his personal life, Jason went through a divorce from his wife of twenty years, Angie Janu.
Angie and Jason married in February 2000 and welcomed two sons, Bix born in 2003, followed by Bo's birth in 2006. But the pair's union didn't last, and Jason filed for divorce in December 2017 after the couple separated in May 2016.
According to E! News, the divorce filing stated irreconcilable differences as the reason for their split, and the couple agreed to share joint legal custody of their sons.
JON SEDA: ANTONIO DAWSON
Jon met his wife, Lisa Gomez, in 1993 during the beginning of his acting career, and he would later describe the birth of their son, Jonathan, in 1994, as a moment that altered the course of his life.
At the time, Jon drank alcohol regularly and "smoked a little pot," and felt that if he continued down that path, that his life could have turned out differently.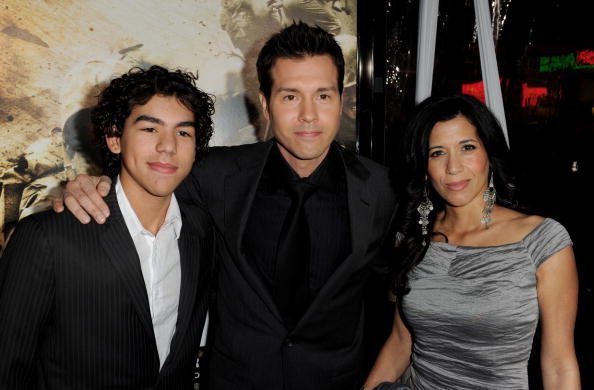 Jon Seda (C), his son Jon Seda Jr. (L) and his wife Lisa arrive at the premiere of HBO's "The Pacific" at the Chinese Theater on February 24, 2010, in Los Angeles, California. | Source: Getty Images.
"I told him before he could even walk, I'd whisper in his ear, `You saved daddy's life.' He doesn't understand, but he will know one day. He put me on the right track. I was 24. I could've easily gone down the path that I've seen actor friends of mine go down," Jon explained.
The couple welcomed another two children since then and eventually tied the knot on July 4, 2000. United in parenting, Jon and Lisa want their children to have a solid foundation and try to instill values of faith, respect, and kindness to others as they grow up.
SOPHIA BUSH: ERIN LINDSAY
Sophia married the actor, Chad Michael Murray, on April 16, 2005, but the couple divorced the following year on September 29, 2006.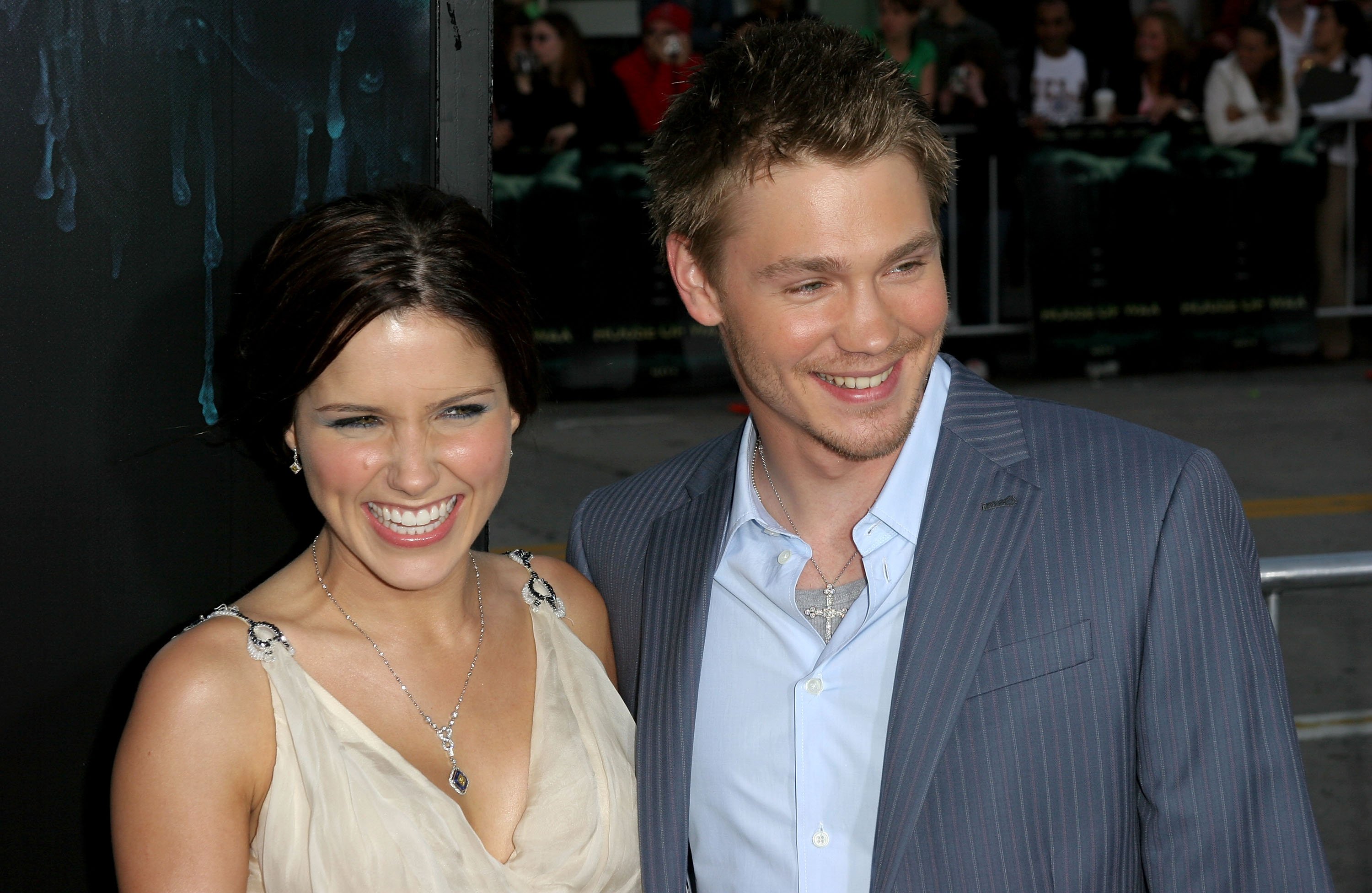 Chad Michael Murray (R) and his wife actress Sophia Bush arrive at Warner Bros. Premiere Of "House Of Wax" at the Mann's Village Theater on April 26, 2005, in Westwood, California. | Source: Getty Images.
After their split, Sophia's reason for not wanting to talk about it and the reason for their divorce turned out to be the same thing, apart from people only wanting to hear about the "stupid" things she's done in her life.
"The reason that I don't talk about it A) is because everyone's been 21 and stupid, but if you're in our job, for some reason, people want to talk to you about like, when you're fully-fledged adults who've done really amazing s— with your lives, they wanna talk to you about the dumb thing you did in college basically," Sophia explained.
JESSE LEE SOFFER: JAY HALSTEAD
Jesse had an on and off relationship with co-star Sophia Bush that started in 2014, when a source told E! News that the couple began dating early in 2014.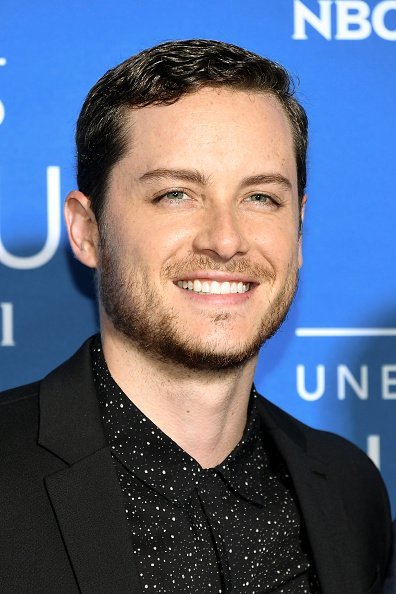 Jesse Lee Soffer attends the 2017 NBCUniversal Upfront at Radio City Music Hall on May 15, 2017, in New York City. | Source: Getty Images.
The couple initially kept their romance a secret, but soon enough, they split up, just to be seen holding hands while out on a stroll in New York City in September 2015.
However, the pair went their separate ways again, and Jesse started dating "Chicago Med" star, Torrey DeVitto, at the beginning of 2018. Eight months later, Torrey and Jesse ended their romance but remained friends.
PATRICK FLUEGER: ADAM RUZEK
Patrick prefers to keep his personal life out of the limelight and hasn't formally introduced the model and actress, Reem Amara, as his girlfriend, even though the pair seems to be enjoying life together.
ARCHIE KAO: SHELDON JIN
As a surveillance expert on "Chicago P.D.," Archie employed softer notes to win the heart of Zhou Xun, an internationally acclaimed Chinese singer and actress.
After Zhou sang at a charity event in China on July 16, 2014, she and Archie surprised everyone with their unorthodox and public wedding on stage a few minutes later.
Zhou came onto the stage in an ivory Chanel wedding gown, and the couple said their I do's in front of the audience. "It's love that brought us all here tonight, and it's also love that brought my wife and me together," Archie said.
The actress made her debut in Hollywood films in 2012 when she starred alongside Halle Berry and Tom Hanks in "Cloud Atlas."
ELIAS KOTEAS: ALVIN OLINSKY
The popular Canadian actor actively shares certain aspects of his life on social media, but the reason for his divorce from Jennifer Rubin is not one of them.
The couple tied the knot in 1987, and their marriage hit the rocks three years later when they separated and divorced later in 1990.
Since then, Elias steered clear of relationships and instead focused his attention on work. With an impressive 89 acting credits to date, Elias established a successful career in the industry, with five awards to boot.
AMY MORTON: TRUDY PLATT
In her second decade of marriage to the award-winning theatrical sound designer, Rob Milburn, Amy affectionately refers to her life as "boringly normal."
Although Rob and Amy knew each other since the 1980s, the nature of their relationship changed after Amy's parents died. Rob was there for me. He was an incredible friend. We just started hanging around together; I developed a crush and. . . ., " Amy recalled.
The couple's wedding followed in 1997, and the pair remained happy over the years indulging in their joint passions for the theatre, reading, and mutual respect and love for each other.
Early in 2019, fans of "Chicago P.D." and its franchise cousin, "Chicago Med," rejoiced at the announcement of both series' renewal.
However, fans reacted a bit differently when the Chicago NBC franchise announced the departure of some cast members.
Please fill in your e-mail so we can share with you our top stories!