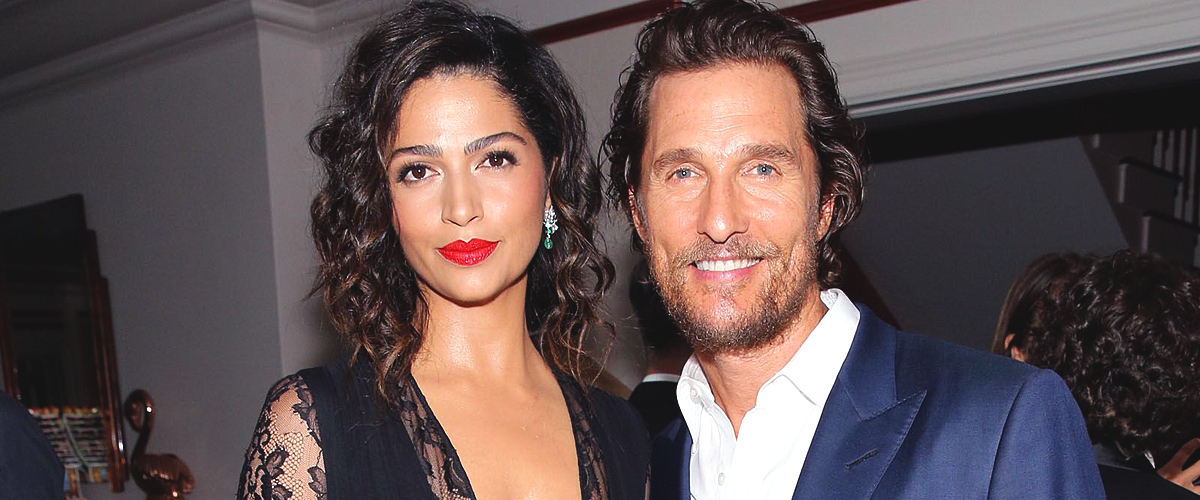 Getty Images
Matthew McConaughey on Meeting His Wife Camila 13 Years Ago: 'I Said, 'What Is That?''
Matthew McConaughey is one of the most talented actors in Hollywood nowadays. His romantic life has been as successful as his career, and he has been married to Camila Alves for almost eight years so far.
Born in November 1969, McConaughey's career in the entertainment industry began with TV commercials. However, his first "break" was on the video clip of "Walkaway Joe," the 1992 song of country music artist Trisha Yearwood and Don Henley.
He saw "this sort of aqua-green figure" walk about 20 feet away from him.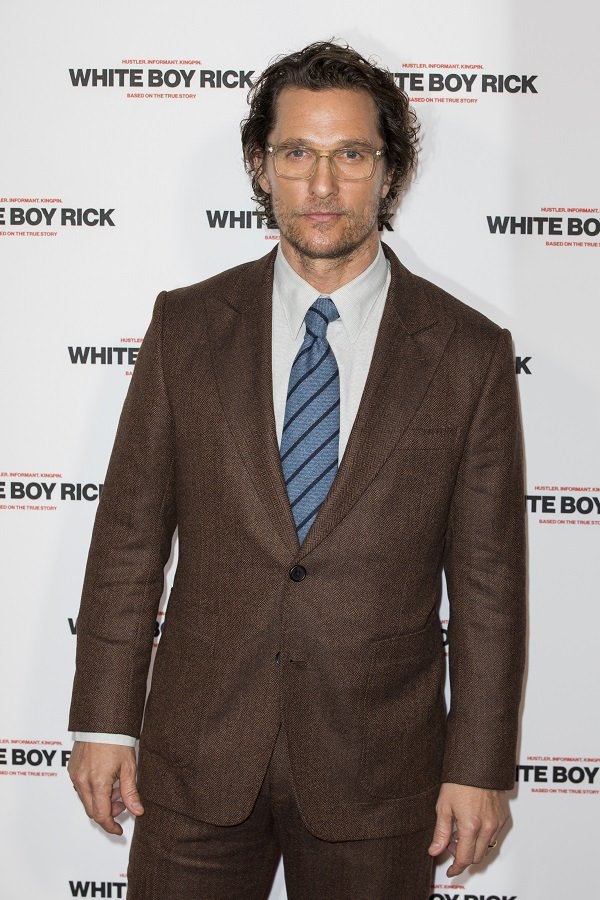 Matthew McConaughey on November 27, 2018 in London, England | Source: Getty Images
Matthew McConaughey's career
In the early 2000s, the actor was frequently cast in romantic comedies, including "The Wedding Planner" and "How to Lose a Guy in 10 Days." One of his most memorable roles so far, however, is Ron Woodroof in the 2013 film "Dallas Buyers Club."
The part required him to lose almost 50 pounds. Due to his outstanding performance, he won several awards, including one SAGA, one Golden Globe, and one Oscar for best actor.
Meeting his wife, Camila Alves
As per his romantic life, he has been married to Camila Alves, a Brazilian-American model and designer, since 2012. During a 2017 interview with People, the "Interstellar" actor shared some details on the way they met each other.
He admitted that it happened in 2006 in a club on Sunset Boulevard in California. McConaughey pointed out that he was not the kind of person who frequently goes to clubs, but since he was single and with friends, he decided to go.
Their first encounter
Once there, he saw "this sort of aqua-green figure" walk about 20 feet away from him and then sit down at her table. As soon as he saw her, he said, "what is that?"
At that point, he was trying to get her attention from where he was. He then realized that she was not the kind of woman a man can call over across the room, so he went to her table and invited her and her friends over to his table.
She accepted even though she didn't know who he was. However, she was speaking Portuguese. McConaughey jokingly said that he could understand Portuguese better on that night than he had ever understood it throughout their entire relationship.
About that aspect of their first meeting, he added:
"I also spoke the best Spanish I've ever spoken, which is close enough to Portuguese that night to be the international language of love."
She was the right person at the right time
When Jess Cagle, the host of the interview, wondered how McConaughey knew that he wanted to be with Alves, the actor pointed out that, when it comes to a good relationship, it was about being the right person and also the right time.
He added that he was not looking for a relationship when he and Alves met, but things between them developed in the right way for them to start dating and, eventually, get married. McConaughey confessed that:
"We went out on our first date three nights later, and the next time after that I wanted to go on another date, the next time after that I wanted to go on another date, and I've been wanting to go on a date with her for the last nine years and not with anybody else."
In that interview, the "Dallas Buyers Club" star also joked about the fact that Alves "handed me the invitation to our wedding."
Their wedding
Even though he wanted to tie the knot, as well, he was trying to find the right time to do so. During that period, they welcomed two children to the world: Levi, born in 2008, and Vida, born in 2010.
At some point, Alves told him that they would no longer find the right time for a wedding but "make time" for it. On December 25, 2011, the couple got engaged, and on June 9, 2012, they tied the knot in Austin, Texas. In December 2012, their third child, Livingston, was born.
His thoughts as a parent
In a 2018 interview with "Today," McConaughey confessed that, when it comes to disciplining their children, he and his wife are a mix between being strict and easy-going. He also said:
"We can nudge 'em and shepherd 'em, et cetera et cetera, but they are who they are. And right now, I'm just happy to say we have three healthy ones, and they're very much individuals."
At the moment, both Matthew McConaughey and his wife Camila Alves have their hands busy raising their three children while focusing on their careers. In the actor's case, he is set to appear in the upcoming film "The Gentlemen."
Alves, on the other hand, has also appeared in films such as "Snow Dogs" and "The Confidant," runs a blog called Women of Today, and is the founder of Yummy Spoonfuls, a company that provides organic food for children.
Please fill in your e-mail so we can share with you our top stories!