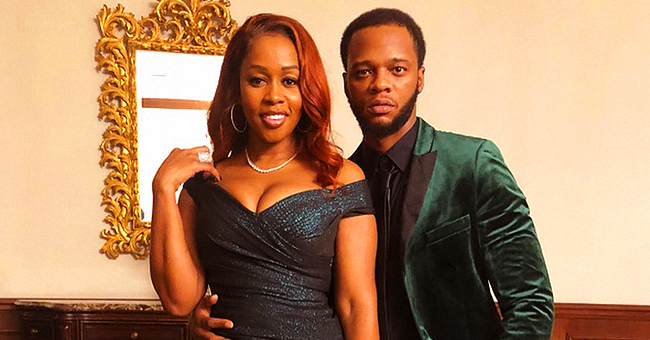 Instagram/remyma
Remy Ma's Daughter Reminisce Goes Twinning with Dad Papoose in Matching Velvet Outfits
Remy Ma shares a cute daddy-daughter moment on her Instagram page, as her daughter rocks identical outfits with her husband.
The rapper shared an Instagram video showing her husband, Papoose and their 5-month-old daughter Mackenzie keeping each other's company.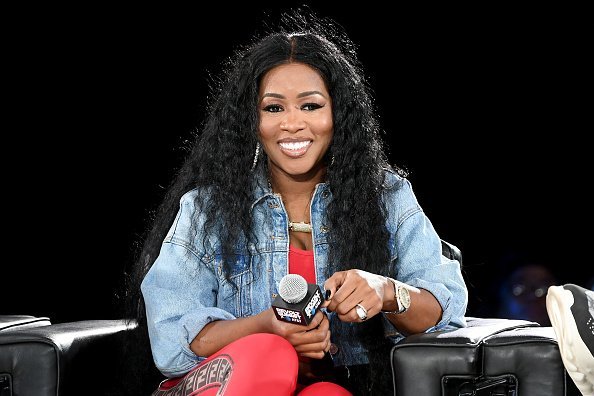 Remy Ma at the REVOLT Summit x AT&T Summit on September 13, 2019 in Atlanta | Photo: Getty Images
Ma can be heard in the background saying, "hello..how are you?" in an attempt to carry the toddler as she stretches out her hands to the baby.
"@ReminisceMackenzieMackie was "Daddy's Baby" this time? she'll be "Mommy's Baby" when it's milk time though?? #RemyMa #BlackLove #DaddyAndDaughter" read the caption of the post.
Enjoying her dad's arms, Mackenzie refuses to go to her mom and she protests that as she is seen about to cry. Both Shamele and Mackenzie wore the same color of outfit, as Papoose puts on a dark green suit with a black shirt.
His wedding ring can be boldly seen on his finger and a gold-colored watch on his left wrist. Little Mackenzie puts on a gown of the same color as her dad's suit, a pair of white socks and matching black sandals.
Remy and Papoose are fond of their cute daughter. Earlier this year, they took Mackenzie to NYC for a game that was held at the Yankee stadium.
In a video shared by her mother in May, the adorable baby girl was described as the "golden child" in the caption. The video shows Mackenzie trying to mimick Remy.
Fans of the star recently got shocked when they spotted an ankle bracelet on the diva's ankle. In the image, Ma and her 10-month-old daughter were dressed in multi-patterned leopard-print dress, light blue jackets and gold shoes.
The duo looked ready for the pictures which were obviously taken in their home. "Reminisces??? by @PapoosePapoose Mommy & Me Fashion #RemyMa #KenzieGirl," Remy captioned the post.
Her fans poured out their love to the adorable mother and daughter as the duo posed for Mother's Day pictures. "Happy Mother's Day!! Baby Kenzie looks just like her daddy", a fan said.
Another commented, "She is soooo BEAUTIFUL looking like mommy&daddy 50/50 combined."
Spotting the bracelet on her ankle, the fan continued, "Remy tryin hiding the bracelet we see it, it don't look bad tho," a fan commented. Another fan commented, asking, "why are you on house arrest?"
The "concealed" bracelet was issued as a result of Remy's physical abuse case against Brittany Taylor. The victim claimed Papoose's wife beat her up at the backstage while they were at the Pretty Lou Benefit Concert, earlier this year.
Mackenzie's mother surrendered to the authorities in NY some weeks after, thereby getting charged for assault.
Please fill in your e-mail so we can share with you our top stories!