Elton John Reveals How His Mom Tried to Spoil Civil Partnership with David Furnish
Iconic singer Elton John opens up about his tumultuous relationship with his mother and how she almost sabotaged his union with husband David Furnish.
Elton John and David Furnish are one of the few m couples who successfully pioneered the acceptance of same-sex marriage in the entertainment industry.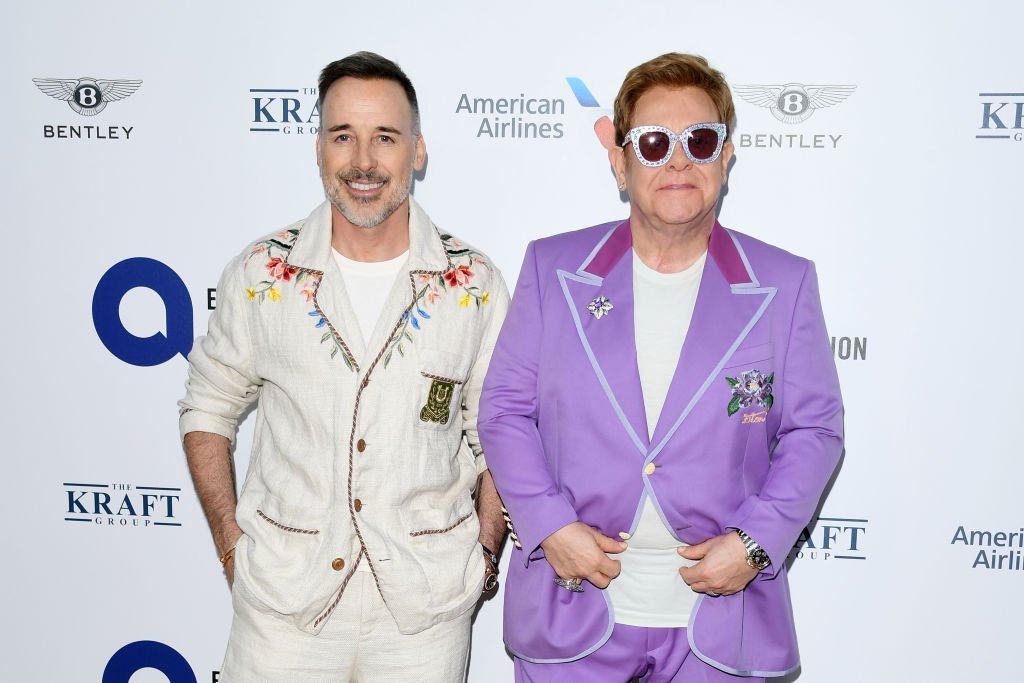 While their 19-year-union has stood the test of time, it almost wouldn't have become a reality because of Elton's mom. 
As seen in excerpts of the singer's upcoming memoir titled "Me," Elton gives fans insight into his turbulent relationship with his mom.
It also provides details of how she almost ruined his marriage to Furnish, PEOPLE reports.
In excerpts of the book shared on the Daily Mail, the "Tiny Dancer" crooner revealed that his mother tried to spoil his civil partnership with David.
He wrote:
"I was as happy as I could ever remember being. And that was the moment my mother turned up, in character as a raving sociopath."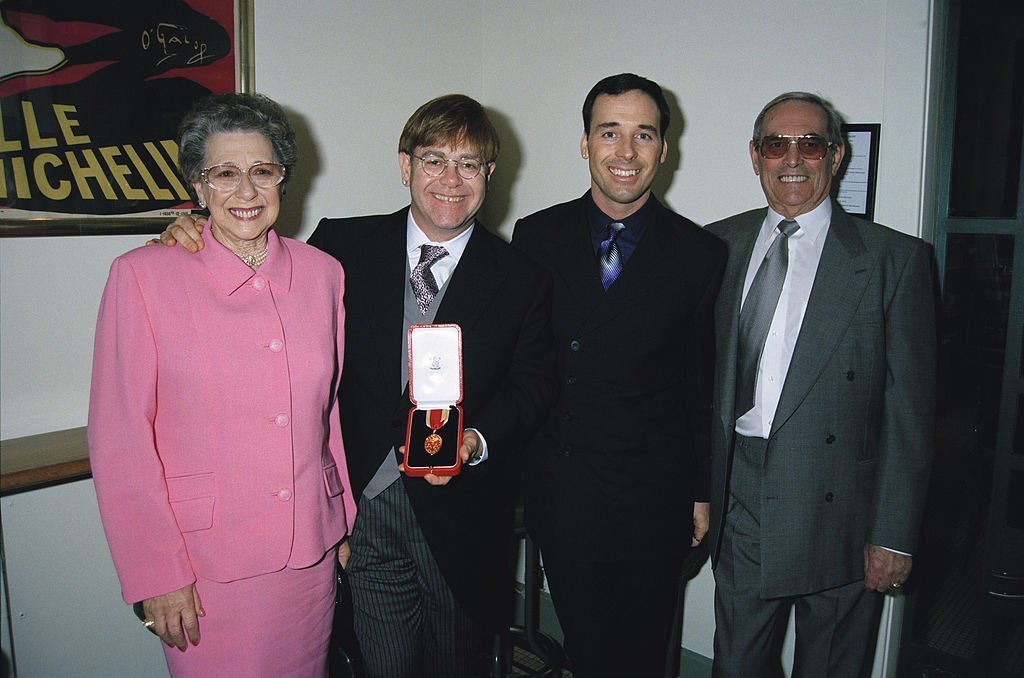 John explained in the book that he sensed something was wrong the moment his mom Sheila Farebrother, and stepfather refused to leave the car when they got to his home in Old Windsor. 
Despite several pleas, Sheila refused to yield and announced that she wouldn't follow the convoy or be part of the private reception lunch. 
Recounting the harrowing experience, John said:
"The most important day of my life and one of mom's moods appeared to be upon us."
Nevertheless, John was bent on preserving his joy and enjoying his special day with partner David, so he didn't allow Sheila's foul mood to get to him.
Unfortunately, that didn't stop her from wreaking havoc. Elton recalled that when he and David were exchanging their vows, Sheila was talking loudly.
When it was time to sign the license, she "signed, slammed the pen down, and stormed off." This went on into the reception, but Elton preserved.
Years later, Elton then found out that his mom reached out to David's parents to sabotage their civil partnership ceremony because she believed it would spoil her son's career.
Their relationship deteriorated, and when Elton and David welcomed their son Zachary in 2010, he wasn't on speaking terms with her.
The deal-breaker for John was, however, when he fired his assistant Bob Halley, who was close to his mom. When she heard about the news, an angered Sheila said to her son,
"You care more about that [expletive] thing that you married than your own mother."
After that statement, Elton didn't speak to his mom for seven years.
It was love at first sight for Elton and David when they first met in October 1993. They were instantly attracted to each other and by 2005, entered into a civil partnership. 
When same-sex marriage became legal in the United Kingdom, the lovebirds officially tied the knot.
Elton and David are proud parents to Zachary Jackson and Elijah Joseph.