The Blast: Jennifer Lopez Sued for $150K for Posting a Paparazzi Photo on IG Back in 2017
Jennifer Lopez is being sued for $150,000 after she posted a paparazzi photo of herself on Instagram without purchasing it. 
According to court documents obtained by The Blast, Splash News and Picture Agency is suing J. Lo for $150,000 after she posted a photo taken by them without credits or purchasing it. The suit claims: 
"This is an action for copyright infringement brought by plaintiff, the holder of the copyright to the photograph described below, against defendant for use of plaintiff's photograph without authorization or permission."
A Lawsuit 2-years Late
According to Splash, they own the copyright to one of the photos Lopez used, depicting her holding hands with her now-husband Alex Rodriguez while having breakfast in New York City. 
It turns out, the photo was posted on her Instagram story on November 7, 2017, and the agency decided to file a suit now. 
"Specifically, Lopez or someone acting on her behalf copied the Photograph and distributed it on Instagram, via the @jlo account, on a story posted November 7, 2017."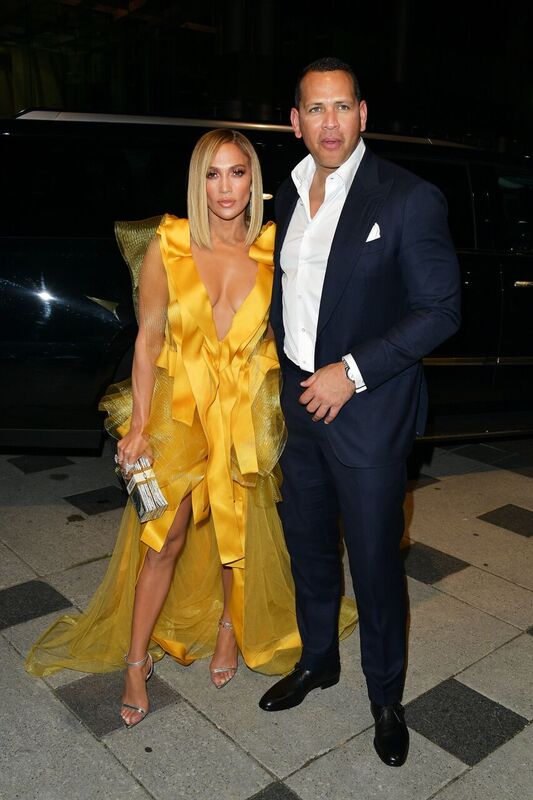 Asking for Compensation
The agency resulted in filing a case against Lopez, as they gave the movie star a legal letter in December 2017, but no one from her team responded. 
According to the agency, her unauthorized use of the photo immediately made it available to her millions of followers, which means they lost a lot of market for the photo and it couldn't be profitable for them anymore.
Now, aside from asking for $150,000, they are asking for an injunction against Lopez for using their work without authorization. 
J. Lo's New Movie
Despite such a fiasco, Lopez remains unfazed as she promotes her latest movie, "Hustlers." Her new project features her with Constance Wu, Cardi B, Julia Stiles, KeKe Palmer, and Lili Reinhart. 
While she stars with younger actresses for this movie, the 50-year-old has no problem fitting in as she seems not to be aging anyway. 
Although the movie hasn't starred in cinemas, those who were able to watch the film already expect that Lopez will be earning a nomination for the Oscars this year.