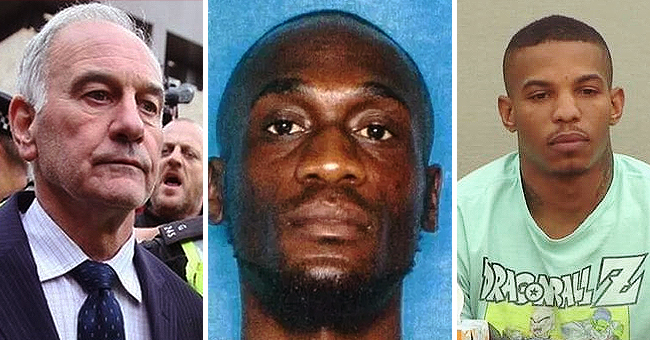 Twitter/CBSDFW Twitter/BBCScotlandNews Twitter/Complex
Amber Guyger Trial Witness Joshua Brown Was Killed in a Drug Deal Gone Wrong, Police Announce
A new update on the Amber Guyger trial has it that Joshua Brown, who was a witness, has died. The cause of his death is, however, not linked to his involvement in the high-profile trial, police say.
NBC 5 reports that Joshua Brown was shot twice on Friday night while he was selling drugs in the parking lot of the Atera apartments, where the Guyger murder had also occurred.
The 28-year-old, who had been a key figure in the widely-publicized Amber Guyger trial, died in the hospital later that night. The police have since explained that, unlike some unproven rumors, Brown's death cannot be linked to his testifying in the Guyger trial.
Police Chief Avery Moore said:
"As you know, there's been speculation and rumors that have been shared by community leaders claiming that Mr. Brown's death was related to the Amber Guyger trial, and somehow the Dallas Police Department was responsible."
Moore went on to assure the public that it "is simply not true" and that such rumors should be stopped henceforth. Moore said,
"I encourage those leaders to be mindful of their actions moving forward because their words have jeopardized the integrity of the city of Dallas as well as the Dallas Police Department."
The three men responsible have been identified as 22-year-old Thaddeous Charles Green; 32-year-old Michael Diaz Mitchell; and 20-year-old Jacquerious Mitchell.
It is believed that the men traveled over four hours from Louisiana to purchase drugs from Brown, but an argument broke out between the deceased and one of the men, Thaddeous Green.
It quickly escalated into a physical altercation in which Brown allegedly shot and wounded Jacquerious Mitchell. In rebuttal, Green shot Brown twice, took his bag as well as the gun he'd used to hurt Mitchell.
Thus, Brown met his untimely demise, and like the Dallas Police Department share, it is not tied to his recent witness account in the Amber Guyger trial.
As at the time of this article, two of the trio are in police custody while one, Thaddeous Green, remains at large. It is reported that the three men are set to face capital murder charges in Brown's shooting.
Please fill in your e-mail so we can share with you our top stories!