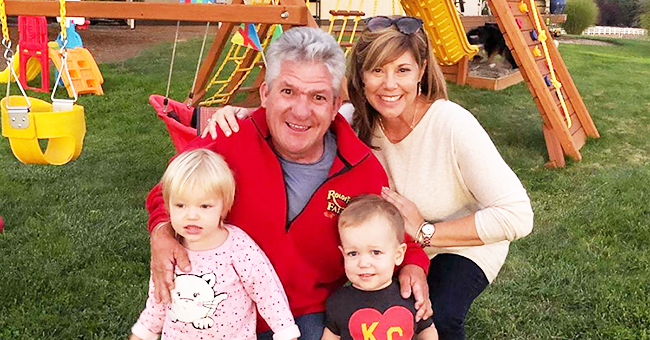 instagram.com/mattroloff
Matt Roloff of LPBW Reflects on His Life after Having Spent 'a Wonderful Birthday' with Family
Patriarch of the "Little People, Big World" reality television series, Matt Roloff was all smiles and laughter as he turned 58 on the 7th of October.
In a recent social media post, the television personality recounted all his life's accomplishments, while being grateful for his wonderful family, and girlfriend, Caryn.
"LPBW" star, Matt Roloff, got loads of love on his birthday, which he admitted reminded him of how blessed he was. The 58-year-old shared family photos of himself, girlfriend Caryn, and grandchildren, Ember and Jackson, on Instagram, to mark his blessed new year.
A LOT TO BE GRATEFUL FOR
In one of his posts, the TV star wrote a lengthy caption, reflecting on his life, struggles, blessings, and love.
The big day which was marked on October 7, brought forth lots of good tidings, including well wishes from fans, family, and friends, reminding the star of his good fortune for landing himself a family like his.
Despite the onslaught of blessings, the Roloff Patriarch still had a pending order on his birthday wishlist. He wrote:
"All I want on my birthday is another kiss, hug, high five, thumbs up, and squeeze from Jackson and Ember."
WISHES DO COME TRUE
In another post, the 58-year-old shared a picture taken on his birthday alongside his girlfriend. Also featuring in the photo were his grandkids, Ember and Jackson, who came through after all for grandpa's big day. Wishes come true!
The fulfilled grandpa captioned the post with the words:
"Now, this is what I call a wonderful birthday. All the love in the world!"
THE ROLLO F'S FAMILY PICS
The Roloff's seem to be reeling with positivity, as they had a little family rendezvous at the Roloff farms, two days before Matt's birthday.
The "Little People Big World" star family came together to capture the annual "LPBW" family photo, excluding Molly Roloff and her husband.
This year's picture was a little different, however, as there were two new additions to the big family. While Caryn accompanied Matt, Amy's new fiance, Chris, was also present in the family pics.
BEING STRONG IN THE FACE OF A SCANDAL
Amy sure deserves some credits for staying strong and featuring in the group photo along with Caryn, whom she previously accused of having an affair with Matt even before their divorce.
Although, neither Matt nor his girlfriend have directly responded to such claims, fans of the hit reality series took seriously to the allegations.
Some months ago, a fan of the Roloff patriarch took a hit at him on social media after the 58-year-old shared a vacation photo of himself and his farm-manager-turned-girlfriend.
The fan wrote:
"This Lady was dating Matt when he was still married to Amy."
The fan continued:
"And she is there for the money."
In response, the two-time grandpa told the critic that he could not be further from the truth.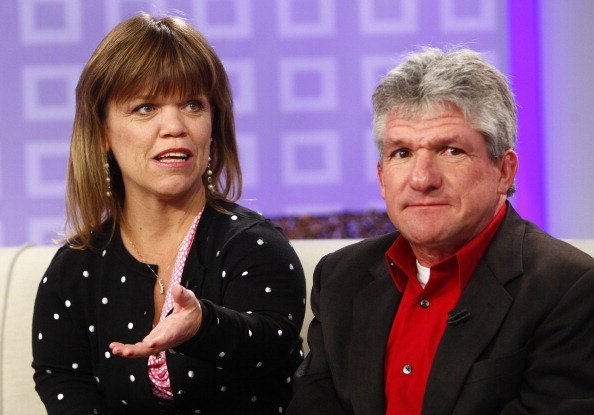 Amy Roloff and Matt Roloff appear on NBC News' "Today" show | Photo: Getty Images
Seeing the Roloff's all together again, all smiles and accepting each other's new partners comes as a relief to fans who feared their earlier scandal might bring an end to the reality show.
Good thing, the Roloff's have kept things going and moved on with their lives.
Please fill in your e-mail so we can share with you our top stories!