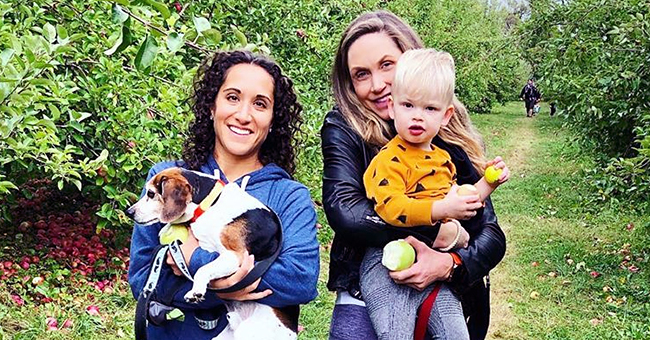 instagram.com/laraleatrump
Eric Trump's Wife Lara and Their Son Luke Pick Apples & Visit a Pumpkin Patch in Photos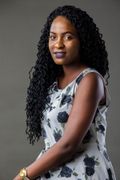 Eric Trump's wife Lara and their son Luke bonded and enjoyed the fall season picking apples and pumpkins.
Over the weekend, Eric Trump's wife Lara and their son Luke were in full Halloween mode.
The mother-son duo spent their Sunday picking apples and visited the Stuart fruit farm.
As revealed by the Daily Mail, Lara was joined by her friend Emily who came along with her two dogs.
President Trump's daughter-in-law looked chic in a pair of grey leggings paired with a leather jacket as she happily held her two-year-old.
The other snap showed an excited Luke in a pumpkin patch while he held some apples. The proud mother captioned the photo:
"Picking 2019 #WeSurvivedWithATwoYearOld ??"
It was evident that the blonde toddler was having the time of his life!
In a surprising twist of events, Lara's sister-in-law, Ivanka Trump, also spent her weekend picking apples with and enjoying nature with her kids.
The senior adviser to the president shared updates of the special day on her Instagram story. The 37-year-old was seen holding up her son Theodore as she pointed to an apple.
Ivanka captioned the heart-melting post:
"Fav fall activity."
Ivanka opted for a casual look comprising of a navy puffy coat over a pair of jeans. She forfeited her usual chic bob and styled her hair in a messy bun while sporting no makeup.
In another update, the First daughter shared a snap of all her three kids Arabella, Joseph and Theodore asleep and tucked in their beds.
It's not sure if an apple-picking memo was sent across the Trump family, but it was a lovely coincidence.
Unlike most Trump kids and their spouses, Eric and Lara traditionally met each other, Elite Daily notes.
Lara recounted how they met in 2008, during an appearance on "Fox & Friends," saying:
"We met here in New York. Actually, we were both out one night with friends and being, probably, the two tallest people in the room was really helpful."
The pair didn't date until three months after and went on to date for five years before tying the knot in 2014.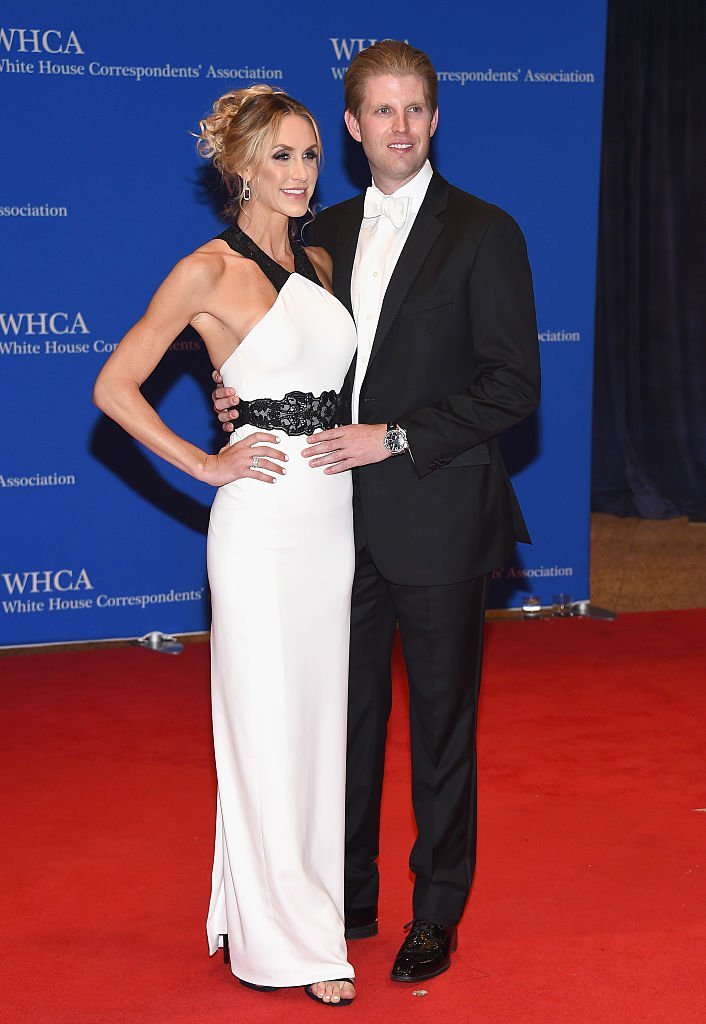 Lara and Eric Trump attend the 102nd White House Correspondents' Association Dinner. | Source: Getty Images
Eric and Lara welcomed their second child on August 20, according to USA Today. The happy father shared the news via Twitter, saying his daughter's name is Carolina Dorothy Trump.
Please fill in your e-mail so we can share with you our top stories!