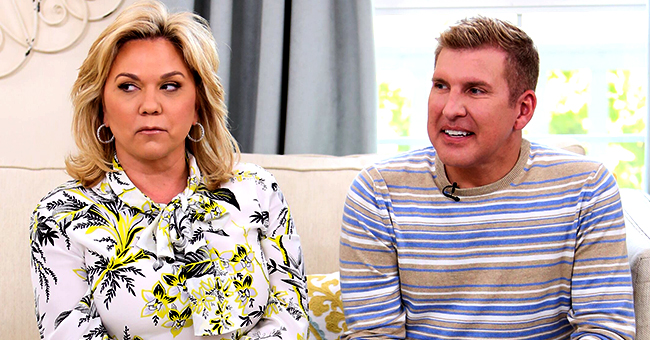 Getty Images
Todd Chrisley of 'Chrisley Knows Best' Says Granddaughter Chloe Brightens the Darkest of Days Amid Federal Tax Evasion Case

Todd Chrisley and his wife Julie are now cleared of a $2 million tax evasion charge, and he reveals it's his granddaughter Chloe who brightened up even the darkest of days during this challenging time in their lives.
In August, Todd and Julie Chrisley were indicted for tax evasion, wire fraud, and conspiracy bank fraud. If you're being indicted for such heavy crimes, it's easy to feel at your lowest.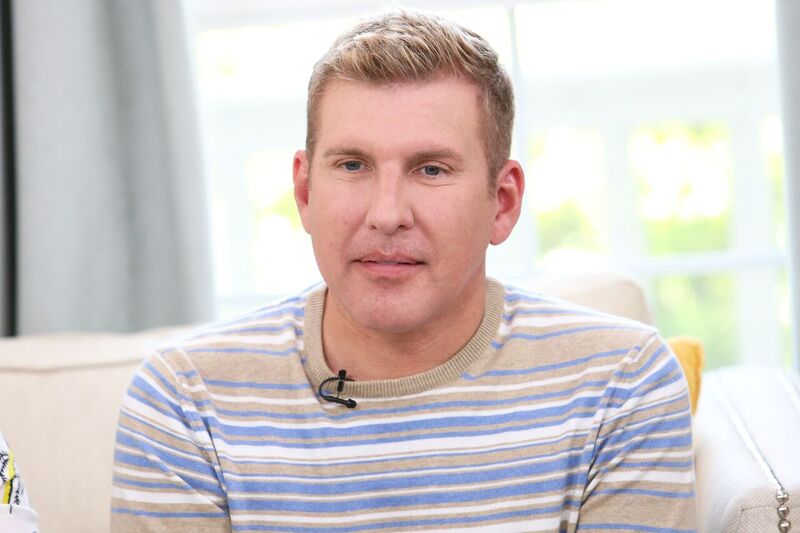 Todd Chrisley at a speaking engagement | Source: Getty Images/GlobalImagesUkraine
Todd's Favorite Chrisley
However, for the Chrisley family, their granddaughter Chloe made it a whole lot better for them as they dealt with their tax evasion case, and they wished for everyone to have a great weekend ahead.
"This child brightens the darkest of days, wishing you all a blessed Friday and a wonderful weekend."
This is not the first time Todd posted about Chloe, and the little girl actually frequents her grandfather's Instagram account.
Cleared of Tax Evasion
Now that they're cleared of their state tax evasion charge in Georgia, though, they'll have a lot more time to spend as a family as they're not caught up with the law.
It turns out, the "Chrisley Knows Best" stars overpaid in four years between 2008 to 2016.
In a statement released by Todd, he said that all along, he knew there was something wrong with their indictment.
The Chrisleys' Official Statement
"Since March 2017 we have lived with this storm of lies, fraudulent misrepresentations and betrayal regarding the false claims alleged against us with the Georgia Dept of Revenue, we've endured press standing outside our homes, agents confronting our kids in restaurants, and constant leaks to the press to bolster the lies that started this investigation, false claims of millions of dollars owed because the bigger the number the more people want to read about it, only to resolve the matter for pennies on the dollar...we have always relied on the excellent advice of accountants."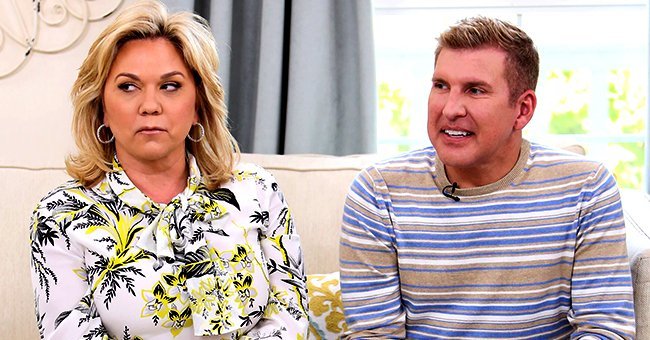 Todd Chrisley and his wife Julie at an interview | Source: Getty Images/GlobalImagesUkraine
Now that all's been said and done, Chrisley says that the settlement made between the two parties should be a wakeup call to all taxpayers in Georgia, saying that the same way they were treated, they can be, too.
"This settlement and what we've been put through by the Ga Dept Of Revenue should be a wake up call to all taxpayers in the state of Georgia, these folks have the authority to raid your homes, businesses, confront you in public and harass your friends and family and do it with Confidence because they have no accountability unless you spend hundreds of thousands of dollars to prove your innocence."
Please fill in your e-mail so we can share with you our top stories!