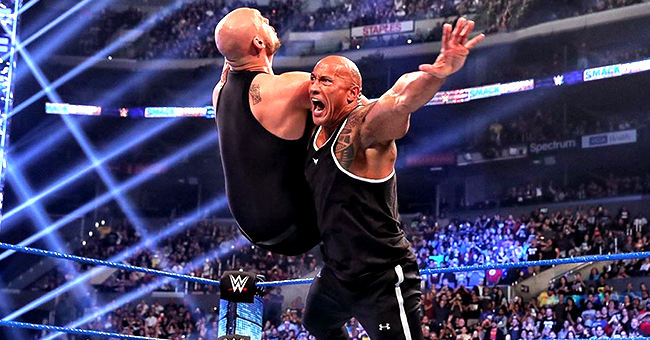 Instagram/therock
Dwayne 'The Rock' Johnson Returned to the Ring in Premiere of 'WWE Smackdown' on Fox

Dwayne "The Rock" Johnson returned to the ring for "WWE Smackdown," and it's as if he never left.
The "WWE Smackdown" event for Fox was one star-studded affair, but if there could only be one highlight for the entire night, it'd automatically be Dwayne "The Rock" Johnson's return.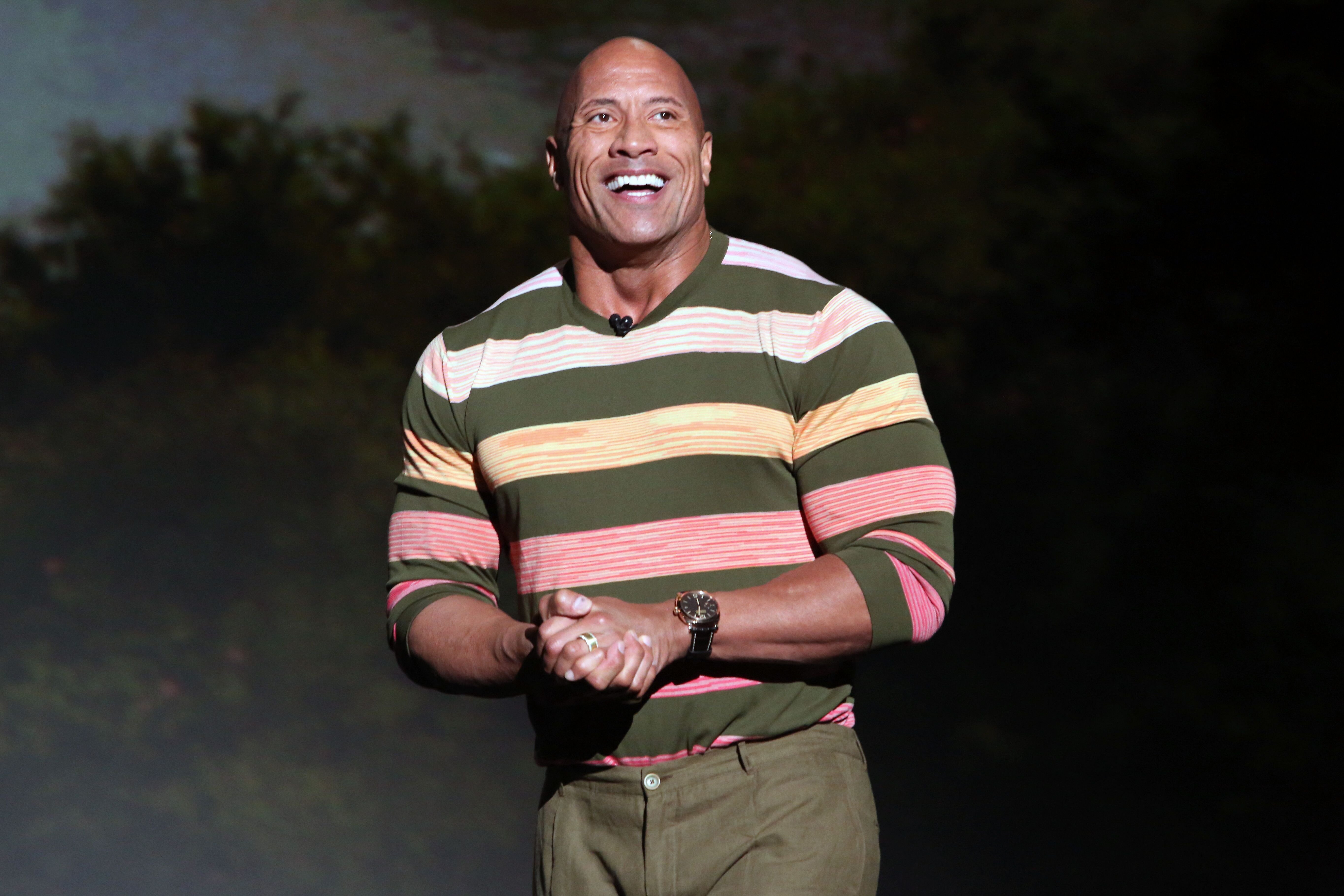 Dwayne "The Rock" Johnson at the premiere of "Jumanji" | Source: Getty Images/GlobalImagesUkraine
The Epic Opening of "Smackdown"
His epic appearance came after RAW Women's Champion Becky Lynch was interrupted by King Baron Corbin, who thought people would rather see him open the show. However, The Rock made sure to come out and stop the fight, setting things straight.
In the end, The Rock helped Lynch reclaim the stage to continue her speech, while he showered Corbin with insults, saying some of his taglines in the process. The duo then joined forces to take down Corbin, who finished off with the Rock Bottom and the People's Elbow for the night.
The Start of His Career
Dwayne Johnson began his entire Hollywood career with WWE, and it's only fitting he came back "home" now that they're planning a comeback.
The actor excitedly announced his return to the WWE world, where he once won eight WWE championships. It's not just him who pursued a career in wrestling, though, as even his dad and grandfather were wrestlers.
After retiring 15 years ago, though, this is the first time he headed back to the ring, not including his "WrestleMania" fight with John Cena.
The Return of the Champions
Aside from Johnson, other WWE superstars and champions also made appearances, including Kurt Angle, Lita, Mick Foley, Booker T, Hulk Hogan, Trish Status, Jerry "The King" Lawler, Goldberg, Mark Henry, Ric Flair, and Sting will be returning to the ring.
This year marks WWE's 20th anniversary, having launched in 1999. It paved the way for its stars' massive careers, including Triple H, John Cena, Steve Austin, and the Bella Twins among many others.
Please fill in your e-mail so we can share with you our top stories!