Ice-T's Daughter Chanel Nicole Joins Her Father on the Set of Law & Order: SVU
Ice-T's baby daughter just kicked off her entertainment career by joining her dad on the set of "Law & Order: SVU." 
Ice-T, whose real name is Tracy Lauren Marrow, appeared in just one of the videos that featured his cute daughter. Next to him, on her own chair, was three-year-old Chanel Nicole. 
The clips were shared on the little girl's Instagram page via the Stories feature. It seems Chanel may have been helping with the editing of a certain crime drama series. Captures shots are found below.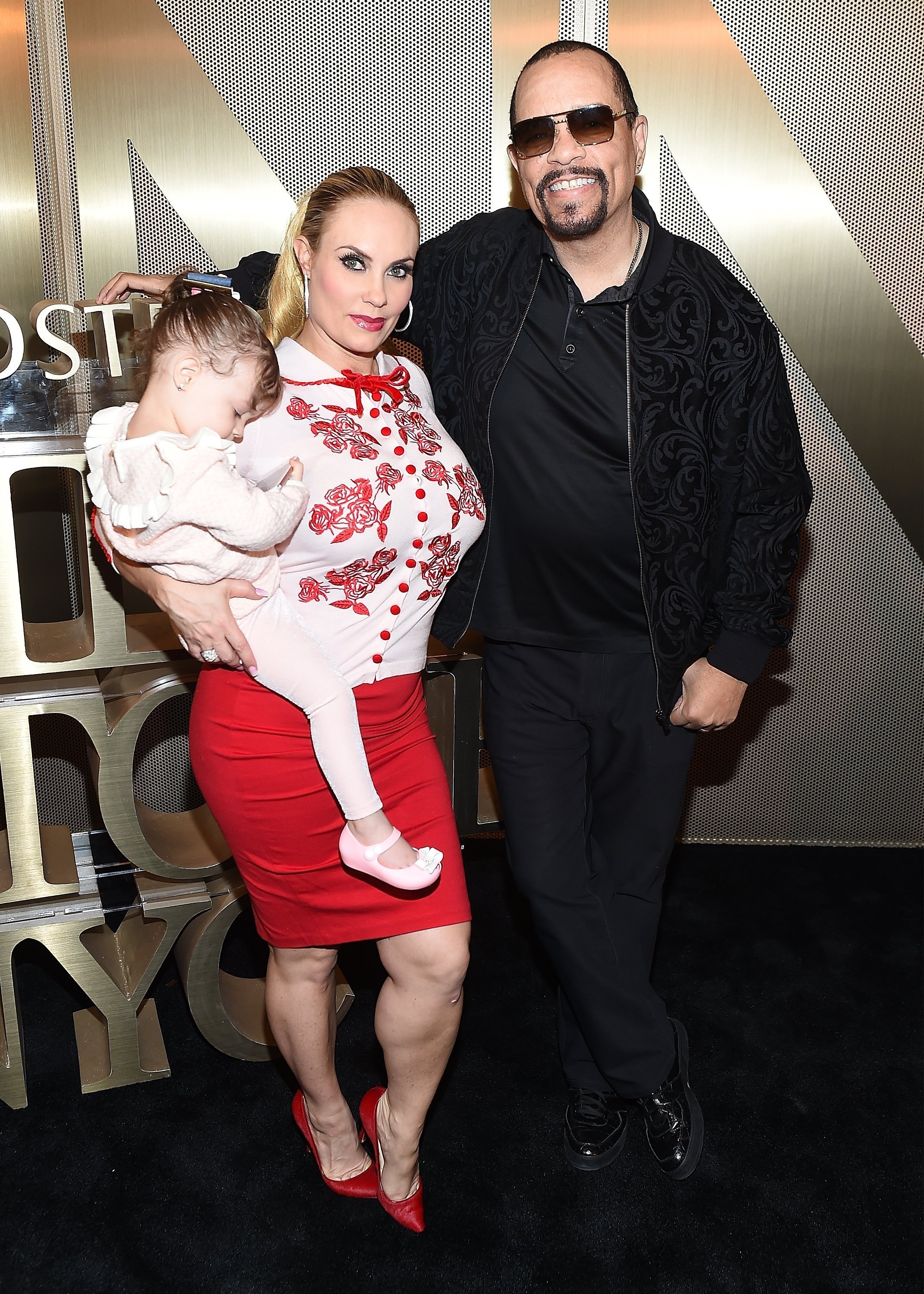 Ice-T's daughter seems to be following in his footsteps
In one clip, the young tot had headphones on her airs and was looking to one side while her dad sat on a chair on the other side. Her mouth was shaped like an "O" and her little face had an animated look. 
In a second clip, Chanel gave the camera an energetic two thumbs up as she smiled at whoever was recording. The word "Director" could be seen imprinted on her backrest.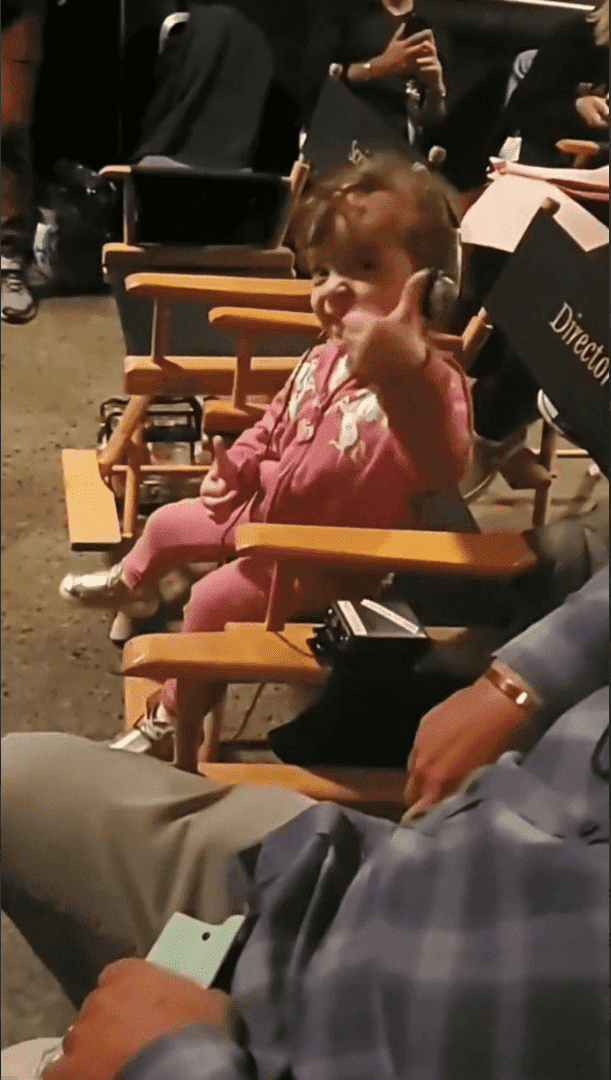 Another clip showed the young girl looking at two screens while sitting next to a man. "Law & Order: Special Victims Unit" was written on the outside of her chair's backrest. 
Chanel wore a pink tracksuit in the photos and had on a pair of gold sneakers. Her red hair was styled in a messy ponytail decorated with a pink bow.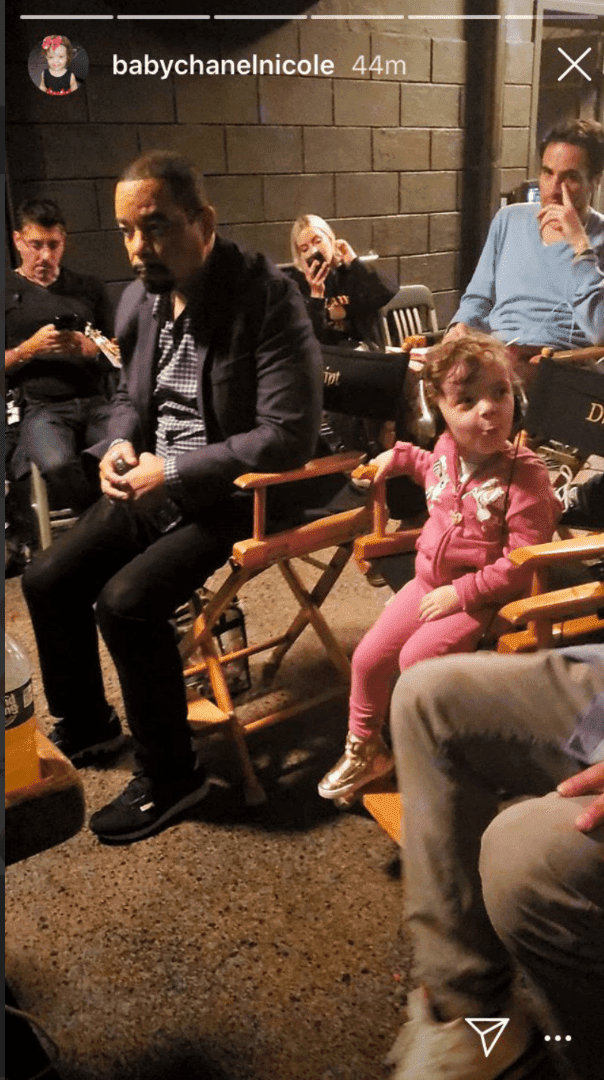 Ice-T defends his wife Coco against trolls
The other day, Ice-T's wife Coco Austin, 40, was under fire when the public learned that she was still breastfeeding her young daughter. Her actor husband came to her rescue. 
In late September, Ice-T addressed the trolls who attacked Coco after she posted a picture of her breastfeeding Chanel while on a private jet. Ice-T, 61, sat in a chair behind them.
Later on, Ice spoke to TMZ about the situation. "Every once in a while, [Chanel] wants to get close to her moms, that's what they do," the rapper explained.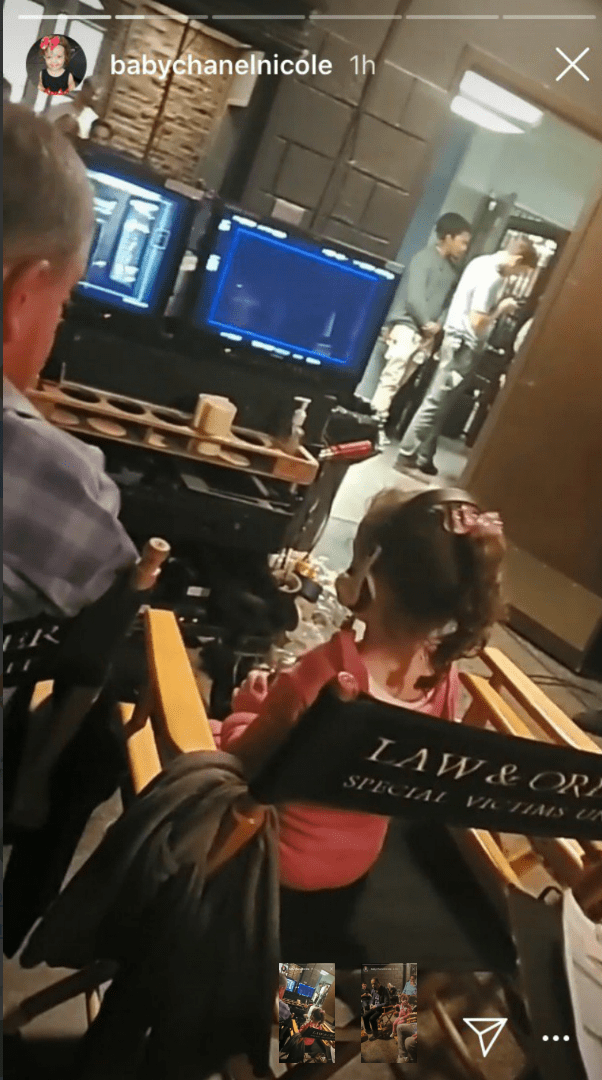 He stressed that his daughter doesn't only drink breastmilk and that she even eats "cheeseburgers." Sounds like baby Chanel is a pretty healthy girl who just loves her mother. 
The family of three are very close
In fact, both parents dote on their sweet girl. Back in September, Coco shared a throwback photo of Ice-T sleeping with his daughter next to him. 
Coco revealed that the photo was taken when her daughter was about a year and a half. However, she added that Chanel is "still sleeping in our bed like this." 
Record-breaking numbers on "Law & Order: SVU"
The little girl clearly loves her superstar father who's been on the hit drama show since it began in 2000. The show is now in its 21st season and doesn't seem to be slowing down.
With the advent of the new season, the show captured the title of longest-running primetime drama ever. Showrunner Warren Leight talked about what's in store this time around. 
He pointed out changes like Olivia Benson (played by Mariska Hargitay) becoming Captain, and the missing District Attorney since Philip Winchester left the show. 
As a result, Leight says this season will give viewers more field and squad room time and fewer courtroom showdowns. Special guest stars will continue to appear on the show.